amNY: Helping student parents stay on track
In an op-ed for amNY.com, Félix V. Matos Rodríguez shares insights and reflections on how higher ed can make a difference for families by supporting student parents.
We know that when we help student parents stay on track, their children are also the beneficiaries. This is something I've learned through my longtime involvement with the Aspen Institute's Postsecondary Success for Parents Initiative. With that in mind, we use Aspen's carefully crafted two-generation ("2-gen") approach, working with parents and their children together to promote a pattern of multigenerational success.
Related Posts

There is no excerpt because this is a protected post.

What does college success look like for Black and Native student parents? This podcast episode sheds light on student parents' and administrators' experiences at Historically Black Colleges and Universities, or HBCUs, and Tribal Colleges and Universities, or TCUs.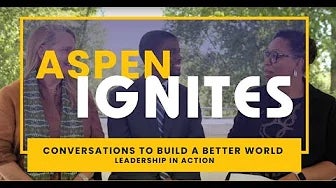 In episode three of Aspen Ignites: Conversations to Build a Better World, Jenn White leads a conversation on leadership with Anne Mosle and 2018 Ascend Fellow Melvin Carter.