Shifting the Power and Economics of Parenthood
In this episode of #AscendTogether, Anne Mosle was joined by Vinice Davis from Imaginable Futures and Waukecha Wilkinson, one of Ascend's Parent Advisors. They discussed the needs and superpowers of parents who are pursuing their postsecondary education goals. Student parents represent 1 in 5 of the total undergraduate student population in the U.S. and are crucial in achieving economic security for families. Watch this episode to learn more about the experiences and challenges that these parents are faced with each day as they work to create a sustainable future for themselves and their families.
Date: Thursday, April 29, 2021
Host: Ascend at the Aspen Institute
Vinice Davis
Venture Partner
Bio
Vinice is a venture partner at Imaginable Futures. She co-leads our US two-generational approach to learning by focusing on postsecondary success of adult learners with children.
Prior to joining Imaginable Futures, Vinice served as the chief operating officer of Purpose Built Schools Atlanta, a partnership with Atlanta Public Schools established to turn around several of the city's lowest performing schools. She was responsible for developing the infrastructure for finance and accounting, human resources, facilities, IT and operations for the organization.
In previous roles, Vinice was vice president of improvement services for AdvancED where she led the systematic evaluation of multiple low-performing schools throughout the US and designed the principal capacity assessment. At KIPP Atlanta, she served as the managing director of operations and led the implementation of talent management and school operations for more than five years. Vinice supported charter school openings at the New York City Charter Center. In addition, she was a human capital consultant with Ernst & Young. Vinice currently serves on the boards of All Our Kin and TNTP, Inc.
Bio
Anne Mosle serves as a vice president of the Aspen Institute, executive director of Ascend at the Aspen Institute and as co-chair of the Aspen Institute Forum on Women and Girls. As a leader in building pathways to opportunity for children and families with low incomes, her expertise is in the sweet spot of policy, practice, and philanthropy, and she has been a catalytic force in the two-generation approach and leadership strategies for child and family well-being and prosperity. Prior to Aspen, Mosle was a vice president and officer of the W.K. Kellogg Foundation, where she led Family Economic Security, Civic and Philanthropic Engagement, and Impact Investing teams investing $150M annually and was president of the Washington Area Women's Foundation. She serves on the board of American Public Human Services Association, Institute for Women's Policy Research Institute as well as a trusted advisor to numerous community, public, private, and philanthropic efforts focused on creating intergenerational economic mobility. Mosle has been recognized with the national Jerry Friedman Human Services Leadership Award, Washingtonian of the Year, but most importantly by parents and families with low-incomes and of color as an unwavering champion and supporter of both their and their children's success and potential.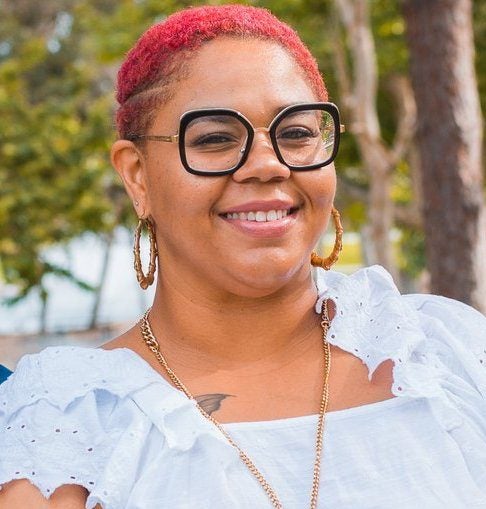 Waukecha Wilkerson
Ascend Parent Advisor
Ascend at the Aspen Institute
Bio
Waukecha WIlkerson is a single mother of 13-year-old and five-year-old sons and a seven-year-old daughter.  She is a scholar of psychology at California State University, Sacramento.  Waukecha fulfills her passion for serving others through her life coaching business, Won't She Do It.  As a life and wellness coach, she encourages others to identify their own goals, create paths towards achieving those goals, and actionable steps to take towards creating their best life.  Waukecha also leads a team of life and wellness coaches for the leading mobile learning technology company, Cell-Ed.   
As a proud single mother of three, Waukecha has taken her circumstances as opportunities to reach even higher for her goals. Through self-discovery, reflection, planning, and discipline, she has and continues to create an inspiring life of fulfillment, satisfaction, and happiness. When she's not working or studying, you can find Waukecha pouring into her peers and encouraging others along their journey to self-empowerment and self-determination. Waukecha is committed to be a living example for her children and community by demonstrating that challenges are just victories that you have not won yet. 
The right people.
The Right Time.
The Right Conversation.