2Gen Toolbox
Ascend is pleased to offer these resources to the growing two-generation field. We kindly request that you attribute Ascend's work by citing the tool referenced. Please email ascend.info@aspeninstitute.org with any questions. Thank you!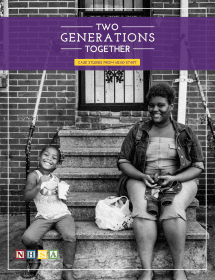 This collection of case studies display both the successes of six Head Start programs implementing two-generation solutions. National Head Start Association, April 2015.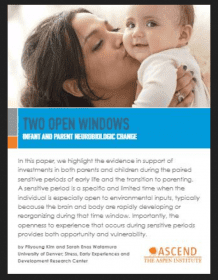 This paper shares interventions and research on 2Gen brain science and toxic stress. Ascend Fellow, Dr. Sarah Watamura and Dr. Philyoung Kim. June 2015.