ASPEN INSTITUTE ASCEND FELLOWSHIP
Through the Ascend Fellowship, we invest in a diverse cadre of leaders, well-connected, well-prepared, and powerfully positioned to build the political will, change systems, and drive the policy agenda needed for the well-being and prosperity of all children and families.
About the Ascend Fellowship
Meaningful change starts with investing in leaders. Ascend Fellows work across sectors that affect the vitality and wellness of families, from reinventing systems of care and learning and unlocking capital that opens doors for economic inclusion and justice, to breaking ground with research that changes the course for policies and practices directly affecting communities. Over the course of the 18-month Fellowship, Ascend Fellows commit to:
Participating in four Fellowship forums,
Creating and carrying out an action plan that amplifies their vision to enable children and families to reach their full potential, and
Optimizing monthly individual or peer group leadership, coaching, and check-in calls.
In return, the Ascend Fellowship provides the space, inspiration, and support to develop something meaningful, including limited flexible capital to seed partnerships and aspects of their work. In addition, we leverage the Aspen Institute's influence and reach to amplify Fellows' leadership and bold ideas.
Building on a Legacy of Leadership
Since its founding in 1949, the Aspen Institute has invested in the world's leaders. The Aspen model is based on enduring values and providing a nonpartisan venue for addressing the critical issues of the day. Aspen Institute Fellowships:
Cultivate leaders to tackle the great challenges of our times;
Consist of 17 Fellowships spanning regions and issues;
Include global, entrepreneurial, business, education, and policy leadership programs; and
Leverage the creativity, energy, and resources of strong leaders and organizations.
From Reflection to Results
Using a cohort approach, each class of Fellows takes a personal and collective leadership journey that is grounded in the Socratic method and calls for a critical examination of how they live and lead. Having grounded themselves in the values that drive their leadership, Fellows move ahead to focus on strategies for increased impact and innovation that drive results for children and families. To date, our alumni network consists of 98 Fellows who remain an active part of our work.
Thank you to our philanthropic Supporters
We sincerely appreciate the generosity of the Ann B. and Thomas L. Friedman Family Foundation, Bezos Family Foundation, Catto Shaw Foundation, Charlotte Perret Family Trust, the David and Lucile Packard Foundation, the Doris Duke Charitable Foundation, the J.B. and M.K. Pritzker Foundation, The Kresge Foundation, Liz Blake Giving Fund of the Blake Family Foundation, Merle Chambers Fund, Patrice King Brickman, and the W.K. Kellogg Foundation for their generous support of the Ascend Fellowship programs.
Contact the Ascend Fellowship team
If you would like to learn more about the Ascend Fellowship, please contact our Director of Leadership Programs, Lori Severens, and our Program Manager, James White, at Ascend.Fellowship@aspeninstitute.org.
For any press or media inquiries related to the Ascend Fellowship, please contact our Communications Officer, Adam Flango, at adam.flango@aspeninstitute.org.
Stories from the Ascend Fellowship
Today, the Aspen Institute announced its 2023 Aspen Institute Ascend Fellows, 20 leaders from across…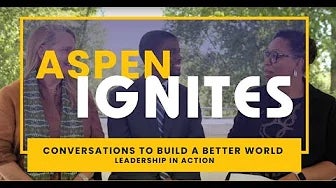 In episode three of Aspen Ignites: Conversations to Build a Better World, Jenn White…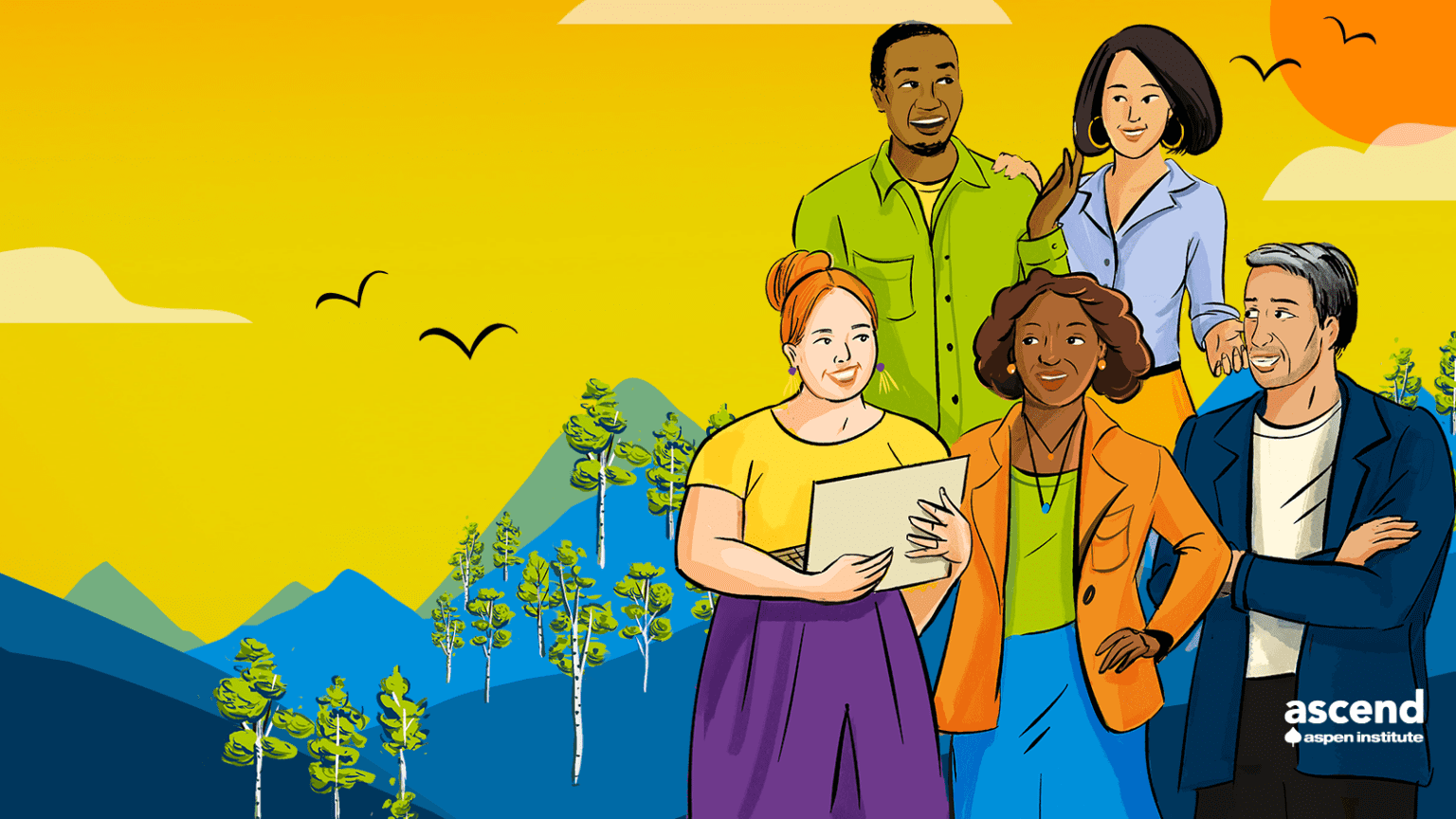 100 Ascend Fellows will join the Aspen community for two afternoons of conversations aimed at…