Tune In To Ascend's Student Parent Podcast: 1 in 5!
The 1 in 5 podcast vividly profiles students who are parents pursuing their education while raising a family and working. Today, more than one in five college students (22%) are parents. The experiences of students who are parents should not be unfamiliar or unheard, especially on college campuses. They're in classrooms and clubs, working jobs and managing finances just like their peers.
1 in 5 features in-depth conversations with student parents and Ascend Postsecondary Success for Parents (PSP) Parent Advisors, Ascend National Network Partners, and advocates from education, philanthropy, non-profit, and research fields. This 15-episode narrative documentary collection not only underscores the barriers they face balancing their studies with childcare, but also celebrates their resilience to improve their well-being and highlights the organizations that are advancing their success. Given the impact of the COVID-19 pandemic, guests also share the challenges they faced working, studying, parenting, and staying healthy from home.
As part of Ascend at the Aspen Institute's Postsecondary Success for Parents (PSP) Initiative, Ascend and its podcast production partner, Lantigua Williams & Co., launched the #1in5Podcast in February 2021 to learn from student parents themselves what it's like to care for a child and pursue a postsecondary credential.
Trailer:
Listen to the 1 in 5 trailer and find new episodes here and at 1in5.simplecast.com. Subscribe on Apple Podcasts, Spotify, Stitcher, Pandora, Amazon Music, and other podcast platforms. Read the transcript of the trailer here.
As 1 in 5 moderator Pamela Kirkland said in the show's trailer, "[Student parents] are remarkable for their strength and determination, for their hard work to lift themselves up and their families, for navigating the complex and often unforgiving world of higher education, and for striving to make scores of dedicated student parents more visible to their campus communities and institutions where they're often overlooked and uncounted."
Episodes & Student Parent Stories:
Episode 1: Waukecha Wilkerson
Waukecha grew up dreaming of climbing the corporate ladder and creating a big beautiful career for herself. But when she entered the job market, and became a mom, she realized her path to success would not be so straightforward. Reporter Giovana Romano Sanchez captures the story of Waukecha's journey into higher education, and how she found the village she would need to succeed from then on.
Episode 2: Jesus Benitez
Jesus Benitez always put his family first. As a single dad, he worked long hours to ensure all of his son's needs were met. One day, it became clear he couldn't do it alone. But learning to ask for help, and tapping into the resources around him, turned out to be a harder lesson for Jesus, than he anticipated. Reporter Rhana Natour tells us what happened when he decides to go back to school, for his son.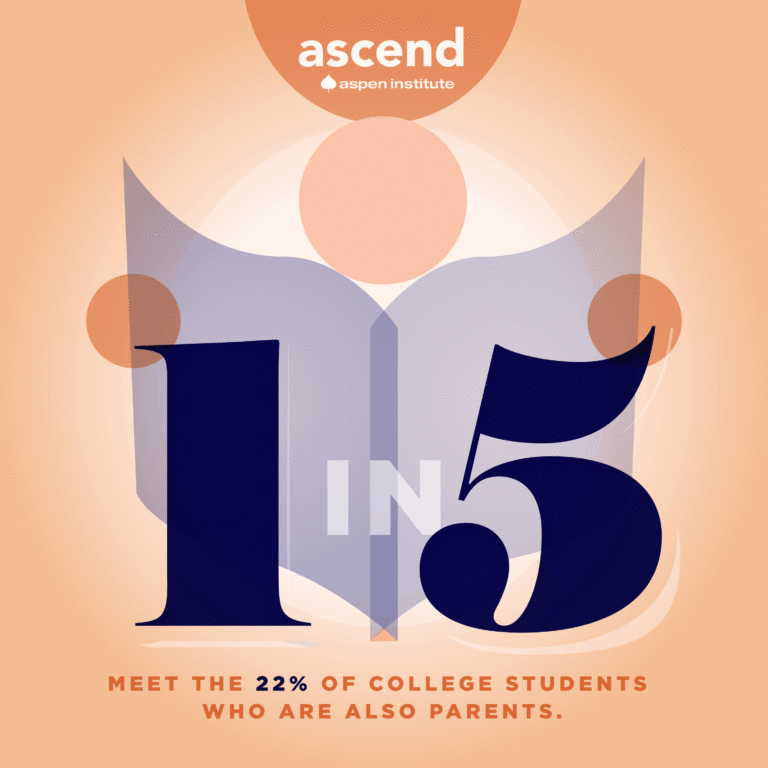 Episode 3: Michaela Martin
Just as she was enrolling in college, Michaela became a mom. This dual experience opened her eyes to the realities of parenting while in school, and led her to become an advocate. Journalist Sarah McClure reports on Michaela's journey and the legislative project she's working on that could transform the experience of student parents like her.
Episode 4: Savannah Steiger
When she had her second child, Remy, Savannah Steiger's life was forever changed. The complications from his birth, and the support system she discovered in the aftermath, helped her find the direction she longed for. Reporter Rhana Natour chronicles Savannah's journey overcoming trauma, entering the world of higher education, and clarifying her purpose.
Episode 5: Drayton Jackson
When Drayton Jackson decided to go back to college as an adult with grown children, he was afraid his peers would not be able to relate to him. To his surprise, they elected him Student Body President. Reporter Adwoa Gyimah-Brempong chronicles how he drew on his life experiences to identify and remedy on-campus gaps in services impacting student parents, and those experiencing homelessness like he himself once had.
Episode 6: Angelina Kerry
Angelina Kerry was a single mother to two elementary-aged kids when she decided to go back to college. She was working full-time, was recently divorced, and wondered how she was going to juggle it all. Reporter Hannah Kingsley-Ma explores how a supportive coach and a community of other moms helped buoy her to graduation and beyond — to become a mentor to other student parents.
Episode 7: Lori and Anthony Barr
Lori Barr and her NFL-playing son, Anthony, started Raise the Barr, their scholarship fund for student parents, in 2016. It was inspired by their own family's journey of challenge and perseverance. When she found out she was pregnant at age 19, Lori dropped out of college. Motivated by the desire to provide a better life for Anthony, she eventually went back to school and earned a master's degree in special education. Reporter Katie Thornton details how mother and son use their life experience as a springboard to help others.
Episode 8: Ariel Ventura-Lazo
Ariel Ventura-Lazo is a first-generation American and the first in his family to attend college. A father of two, he's faced many challenges along the way. Reporter Michael Castañeda brings us along on Ariel's journey from nearly dropping out of high school to becoming a passionate advocate for postsecondary education, student parents, and first-generation Americans — sharing his experiences on national platforms.
Episode 9: Sydney Martens
Sydney Martens grew up playing basketball and participating in mock trial at school. When injuries, and then an unplanned pregnancy, sidelined her dreams of playing pro ball, she turned to her other passion: criminal justice. She's currently a pre-law student and legal advocate focused on social justice and racial equity. Reporter Ambriehl Crutchfield shows us how a holistic approach to student parent support, along with the irreplaceable strength of friendship, have helped Sydney find her path and her calling.
Episode 10: Lorena Barton
Lorena Barton became a single parent unexpectedly, when her son was just months old. Facing a crossroads, she decided to go back to school in pursuit of a new career in nursing. Reporter Natalie Rivera illuminates Lorena's journey — how with the support of on-campus resources and childcare, along with a community of student parent peers, she's now moving toward her degree with confidence in a brighter future for herself and her child.
Episode 11: Rashika Lee
Rashika Lee's educational path was not linear, but in the end, it brought her to exactly where she needed to be. After several tries at postsecondary attainment while raising her son, she finally found a school that fit her needs — with educational, emotional and community support built into its programming. Reporter Elizabeth Gabriel and host Pamela Kirkland take us along on Rashika's journey.
Episode 12: Lynette Coney
Lynnette Coney had always dreamed of working in healthcare, but her educational journey was full of starts and stops. With multiple family caretaking responsibilities on her plate, support with childcare, parenting, and financial planning was critical. Reporter Lisa Bartfai details Lynnette's setbacks and successes on her way to becoming a nurse.
Episode 13: Lesley Del Rio
Lesley Del Rio said opening up on the podcast about raising her young son, working full time, and attending online school, has been cathartic. "There have been times where I have doubted my choices to be so transparent in sharing my life," she said. "This was a great reminder that our stories have power and influence."
When Lesley Del Rio became pregnant at age 18, she faced shame and stigma — even from those who were supposed to be helping, like doctors and social service providers. Since that time, she's made erasing that shame and stigma part of her life and work. Reporter Laura Isensee shines a light on Lesley's resilience and strength as she leans on her family and a great coach to balance parenting, school and work even through the lows of the pandemic.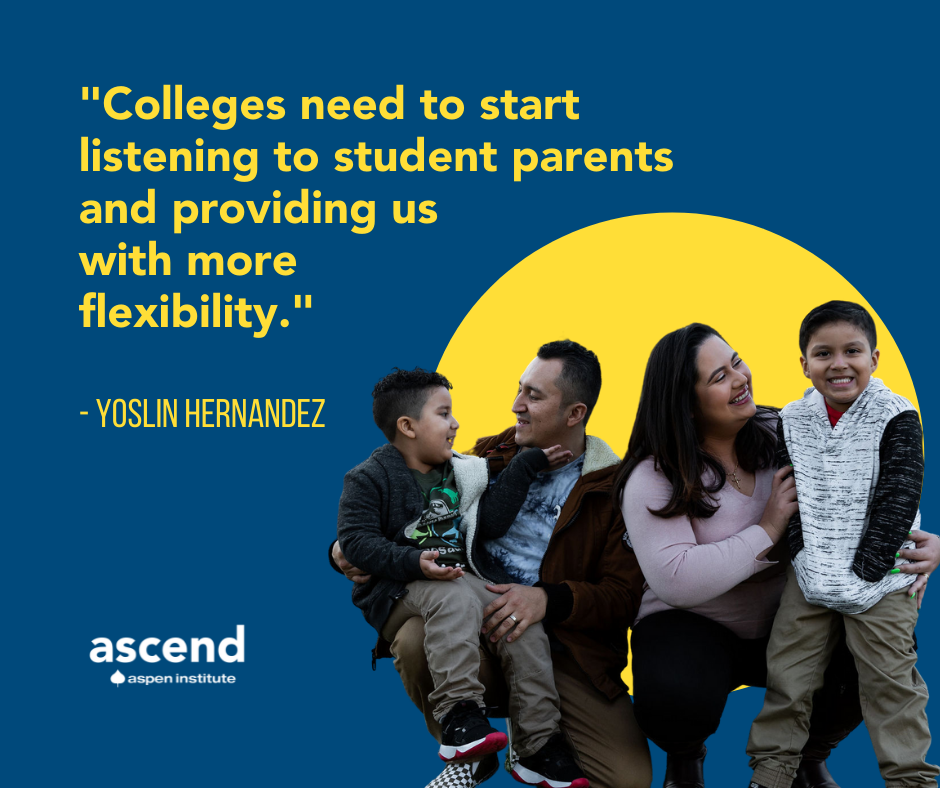 Episode 14: Yoslin Amaya Hernandez
Yoslin Amaya Hernandez has faced a lot of obstacles on her way to becoming a college graduate. She came to the U.S. from El Salvador as a third-grader, had to care for younger siblings at an early age, and became a parent herself for the first time when she was still in high school. Finding the right supports has been key — from her partner, to a mentor, to finding a great program with wraparound services for student parents. Reporter Ava Ahmadbeigi shows us Yoslin's evolution from disillusionment to dreams fulfilled.
Episode 15: Shaquana Graham
Shaquana Graham's family always held education in high regard, but she dropped out of high school when she found out she was pregnant at the age of 16. After that, raising her three children and keeping a roof over their heads became her first priority. While fighting through the darkest moments of her life — and with the help of her family and a program that helps lift families out of poverty — Shaquana committed to going back to school and raising her self-esteem. Reporter Sonia Paul chronicles Shaquana's journey back to the classroom.
Bonus Episode
Meet the Stakeholders
On this special episode of 1 in 5, Marjorie Sims, Managing Director at Ascend at the Aspen Institute, sits down with two key collaborators in the work of supporting student parents: Chancellor of the City University of New York Félix Matos Rodríguez, and CUNY Mentor Coordinator and Ascend Parent Advisor Jesus Benitez. During this conversation, they reflect on the first season of 1 in 5, offer insights into what institutions of higher education can learn from these stories, and share their own lessons and inspiration from their work alongside students and their families.
Related Posts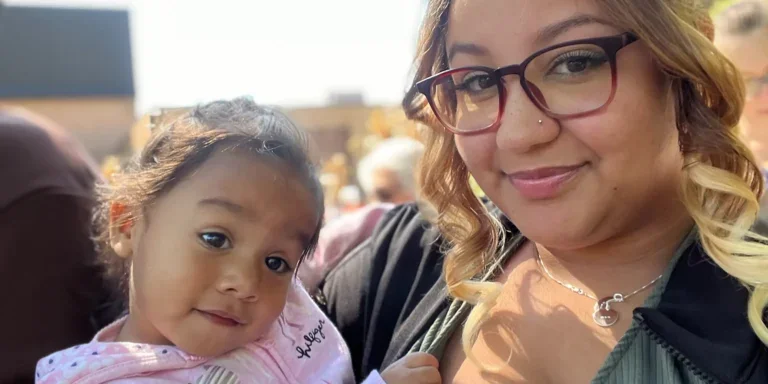 In an op-ed written for Early Learning Nation, 2023 Ascend Parent Advisor, Mikah Jorgensen, shares her personal experience and expertise offering 5 ideas and recommendations for postsecondary institutions to make higher education more supportive of parenting students.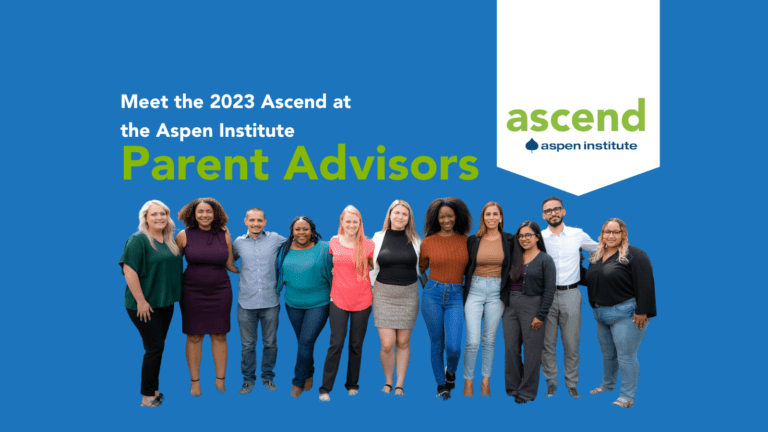 Today, Ascend at the Aspen Institute (Ascend) announced that 11 new Parent Advisors have joined its Postsecondary Success for Parents initiative (PSP) to help shape Ascend's expanded agenda to improve higher education policy and practice for student parents.
Featured from the Ascend Community