Postsecondary Success for Parents Initiative
The Aspen Postsecondary Success for Parents (PSP) initiative raises awareness of and shares recommendations to better support the one in five students enrolled in post secondary pathways who are parents. We work with systems, institutions, and the students who are parents to ensure families have access to the resources necessary to achieve their educational goals, ultimately advancing their family's economic mobility and well-being.
ABOUT THE POSTSECONDARY SUCCESS FOR PARENTS INITIATIVE
This initiative is guided by Ascend's comprehensive two-generation (2Gen) approaches that build family well-being by intentionally and simultaneously working with children and the adults in their lives together.
Since 2018, the Postsecondary Success for Parents Initiative (PSP) has been a key driver in building a student parent movement — an expansive, nationally-coordinated effort to advance the development of innovative solutions that provide greater postsecondary access, affordability, and success for parents. We focus on the more than four million student parents enrolled in postsecondary pathways – a group that should inform and strengthen higher education's equity agenda.
Undergraduate student parents…
Represent one in five college students
Are likely to attend community college
Are more likely to be students of color than White
Are older than nonparents
Are likely to have children who are preschool-aged or younger
Have nearly twice the student loan debt of students overall
Have higher GPAs than students who are not parents
PSP Initiative's Impact
Our Community
To make postsecondary systems more accessible to student parents, Ascend taps into the power of partnership to build a sphere of influential champions that affect positive change for parenting students.
Parent Advisors
The Ascend Parent Advisors are a group of parents who understand first-hand how to improve policies and programs for student parents. Their lived experiences inform Ascend's strategies and affect our advocacy around systems change.
National Advisors
The Ascend National Advisors are a group of leaders from higher education institutions and nonprofit organizations that provide transformational support on strategies and recommendations to guide the Postsecondary Success for Parents Initiative and its progress for student parents.
Postsecondary Leadership Circle for Parents
The Postsecondary Leadership Circle for Parents includes leaders of postsecondary institutions that are spearheading innovative practices and family-friendly strategies on their campuses that advance postsecondary success for student parents across the country.
PSP Initiative's Change Strategies
Policy Acceleration Partnerships
The Aspen Policy Acceleration Partnerships is an effort by six public entities representing various cities, counties, and states as strategic partners and field innovators to increase economic mobility and well-being for students who are parents.
The partnerships work together with Ascend to achieve a shared goal of promoting postsecondary completion for parents by increasing access to key supports such as public benefits. These partnerships ensure that policies and systems lead parents to credentials and careers that provide living wages, access to opportunities for advancement, and continued learning in sectors with high growth and demand.
The awards are 18-month grants of $150,000 to fuel city, county, and state agencies' work in partnership with other public entities, parents, and community-based organizations.
Parent-Powered Solutions Fund
The Aspen Parent Powered Solutions Fund is the first student parent-led fund dedicated to advancing the work of organizations and initiatives that support student parents' postsecondary success.
The inaugural awardees included six organizations that pursue a host of issues – from creating student parent advisory councils and offering mental health counseling support, to providing emergency financial resources and compensating parents for their expertise. They each received $25,000 over a year-long period to develop programs that support student parents in completing postsecondary programs.
The Ascend Parent Advisors selected these innovative solutions.
Thank you to our philanthropic partners
We sincerely appreciate the generosity of the Robert Wood Johnson Foundation for their support of the Aspen Family Prosperity Innovation Community. We're grateful for the contributions from Spitfire to our communications work as well as Pete Plastrik, co-founder of Innovation Network for Communities, for his partnership on the evaluation of this initiative.
Contact the Postsecondary Success for Parents Team
To learn more about ways you can support student parent success, please contact our Associate Director of Postsecondary Success for Parents, David Croom, or our Program Manager, Jennifer Pocai, at PostsecondarySuccessforParentsInitiative@aspeninst.org.
For press or media inquiries related to Postsecondary Success partners or products, please contact our Communications Manager, Brendan Creamer (brendan.creamer@aspeninstitute.org).
Stories from Postsecondary Success for Parents
In episode 101 of the Office Hours with EAB podcast, David Croom shares compelling success stories and recommendations on creative ways for institutions to partner …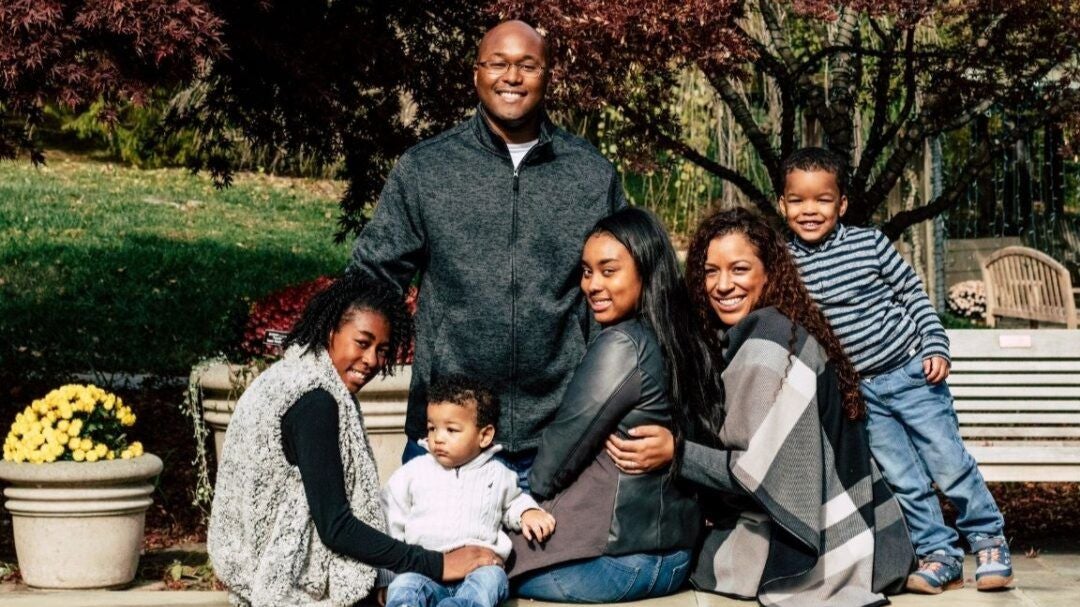 So our Ascend team was thrilled to host a virtual book talk with Nicole Lynn Lewis, author of Pregnant Girl: A Story of Teen Motherhood, College, …