Announcing 2021 Ascend Fellows
18 leaders with vision, positional power, and unity of purpose to change the trajectory of children and families.
STATE OF THE FIELD
This landmark publication analyzes ten years of accomplishments from the two-generation (2Gen) field and presents opportunities to improve the future for families in America.
Student Parent Mental Health
New original research illuminates the unique mental health barriers parenting students face and outlines eight recommendations for higher education institutions to improve outcomes for students and families.
Ascend at the Aspen institute
Ascend at the Aspen Institute is a catalyst and convener for systems, policy, and social impact leaders who are working to create a world where every family passes a legacy of economic and educational success and well-being from one generation to the next. We serve as the hub for two-generation (2Gen) solutions and an amplifier of innovations that create pathways to economic mobility.
1 in 5: The Student Parent Podcast

15 student parents share their journey raising a family, working, and navigating COVID-19 while pursuing a postsecondary degree.
National Ascend Network
The Ascend Network assembles cross-sector organizations from across the country that are using the two-generation (2Gen) approach to create a society where all families can reach their full potential. These leaders, who are most proximate to communities and know families' needs and potential, implement the 2Gen model at scale so parents and children can grow their talents and and skills.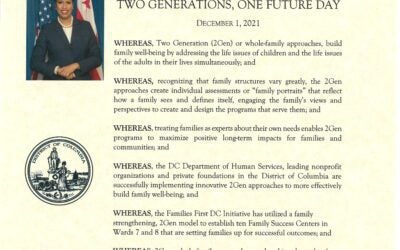 The inaugural Aspen Leadership Impact Forum brought Aspen Institute Ascend Fellows and philanthropic leaders who share a commitment to courageous leadership for children and families together with the inaugural cohort of SOARFellows, leaders working to expand opportunities for women and girls.
read more
The best of Ascend, right in your inbox.