Ascend is proud to share bios of the 14 new expert advisors joining the second phase of the Aspen Family Prosperity Innovation Community. We forward to both exploring and putting to work fresh thinking to accelerate prosperity for families across the nation. We can't wait to see – and share – what's next.
Gina Adams
Senior Vice President for Government Affairs
FedEx
Gina F. Adams is the Senior Vice President for Government Affairs at FedEx Corporation. She is responsible for shaping and promoting the interests of all FedEx Corporation operating companies, including FedEx Express, FedEx Ground and FedEx Freight in the political and  policy arenas. As a lawyer and the company's top lobbyist, she works with Administration officials, members of Congress, the diplomatic community and  industry associations on domestic and international commerce and transportation issues. Ms. Adams also oversees one of the largest  corporate PACs in the United States for her company, which serves more than 220 countries and territories.
Rohini Anand, PhD
Former SVP Corporate Responsibility and Global Chief Diversity Officer
Sodexo
Dr. Rohini Anand is a strategic global business leader and trusted board member who has successfully transformed cultures, built an iconic brand with an enduring reputation resulting in growing the core business and driving sales. Dr. Anand is a recognized pioneer in her field and a sought-after expert in diversity, equity and inclusion, executive leadership, human capital, global corporate responsibility, and wellness. Her global experience, cultural dexterity, vast network and ability to influence leaders result in a reputation for judgment, integrity and accountability.
Dr. Al Fuller
President and Chief Executive Officer
Integrated Packaging Company, LLC
Albert D. (Al) Fuller is President and Chief Executive Officer of Integrated Packaging Corporation (IPC); one of the United States' largest African-American owned and operated manufacturing companies. IPC provides corrugated packaging and packaging solutions across several industries.  In the past, PIC has been highly ranked on the prestigious Black Enterprise Magazine listing of the largest Black-owned companies in America. IPC was listed as a BE100 for 15 years in a row and most recently as number 33. Mr. Fuller has over 25 years of experience in the packaging and paper industry. Mr. Fuller is a recognized Industry leader and is routinely sought out by Corporate Purchasing Executives and Industry Publications for his insights on Packaging trends and Industry Health.
Jesús Gerena
CEO
Family Independence Initiative
Jesús Gerena joined Family Independence Initiative in 2010 as Executive Director of Boston, where he grew FII to include 800 families across the city. He assumed the position of CEO in 2017. Prior to joining FII, Jesús worked for the Hyde Square Task Force (HSTF), where he served as Deputy Director and worked on the Youth First project that helped lay the groundwork for a proposed $250 million urban development project. In 2008, the HSTF team organized and designed a youth-led comprehensive Civics curriculum in Boston Public Schools, currently being piloted in three high schools with the hope that it becomes a mandatory requirement for all BPS graduates in two years.
Sarita Gupta
Director of Future Work(ers)
Ford Foundation
Sarita Gupta is director of the foundation's Future of Work(ers) program, leading the team that oversees Ford's efforts to actively shape a future of work that puts workers and their well-being at the center. Sarita joined the foundation with more than 20 years of experience working to expand people's ability to come together to improve their workplaces, their communities, and their lives by creating solutions to the problems they face. She has deep expertise in policy advocacy, organizing, and building partnerships across the workers' rights and care movements, having served as executive director of Jobs With Justice and co-director of Caring Across Generations. She is a nationally recognized expert on the economic, labor, and political issues affecting working people, and is widely acknowledged as a key leader and strategist in the progressive movement.
Sara Horowitz
Chief Executive Officer
Trupo
Sara Horowitz is a national expert on the freelance workforce. As the Founder of Freelancers Union, Sara has been helping freelancers solve problems for over two decades. A MacArthur Foundation "Genius" fellow, Sara has long been a leading voice for the emerging economy.
Dr. Jerreed Ivanich, PhD
Assistant Professor
Colorado School of Public Health
As a member of the Metlakatla Indian Community of Alaska (Tsimshian), Jerreed Ivanich is dedicated to health research for North American Indigenous populations (Alaska Native, American Indian, First Nations). Jerreed is an Assistant Professor with the Center for American Indian and Alaska Native Health, Department of Community and Behavioral Health at the Colorado School of Public Health. His work meets at the intersections of prevention science, social network analysis, and adolescent mental health. Through community-based participatory research Jerreed aims to take the knowledge and strengths of Indigenous communities and put them in dialogue with the broader research field to improve public health and advance scientific methods.
Vicki Shabo
Senior Fellow, Better Life Lab
New America
Vicki Shabo is one of the nation's leading experts on gender equity and work. At New America, Shabo focuses on charting a path to winning paid family and medical leave for every working person in the United States, no matter where they live or work or the job they hold. She works closely with policymakers, advocates, researchers and business leaders on policy design and advocacy strategies. In addition, Shabo is analyzing 2020 races for U.S. President and Congress to understand how candidates and the media are addressing issues related to paid leave, pay equity, workplace harassment, and child care.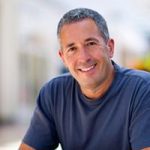 Dr. Eldar Shafir, PhD
Class of 1987 Professor in Behavioral Science and Public Policy
Princeton University
Eldar Shafir is the William Stewart Tod Professor of Psychology and Public Affairs in the Department of Psychology and the Woodrow Wilson School of Public and International Affairs at Princeton University. His research focuses on descriptive analyses of decision making, and on issues related to behavioral economics, with an emphasis on how people make judgments and decisions in situations of conflict and uncertainty. Most recently, he has focused on decision making in the context of poverty and, more generally, on the application of behavioral research to policy.
Dr. Howard Stevenson, PhD
Constance Clayton Professor of Urban Education
Professor of Africana Studies
Director, Racial Empowerment Collaborative 
Director, Forward Promise 
University of Pennsylvania
Howard Stevenson is a nationally sought expert on how racial stress and racial trauma can affect every stage of life. His work focuses on how educators, community leaders, and parents can emotionally resolve face-to-face racially stressful encounters that reflect racial profiling in public spaces, fuel social conflicts in neighborhoods, and undermine student emotional well-being and academic achievement in the classroom. Dr. Stevenson has served for 30 years as a clinical and consulting psychologist working in impoverished rural and urban neighborhoods across the country.
Dr. Jennifer Sullivan, MD, MPH
Secretary
Indiana Family and Social Services Administration
Jennifer Sullivan, M.D., M.P.H. was appointed as secretary of the Indiana Family and Social Services Administration by Governor Eric J. Holcomb, effective Jan. 9, 2017. Prior to this appointment, she served as the deputy state health commissioner and director for health outcomes at the Indiana State Department of Health. Dr. Sullivan is currently a professor of clinical emergency medicine and pediatrics at Indiana University School of Medicine. She served as the division chief for pediatric emergency medicine and was the program director for the emergency medicine and pediatrics residency from 2007-2015. Dr. Sullivan continues to work clinically in the Riley Hospital for Children emergency department.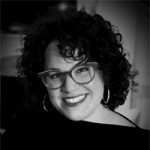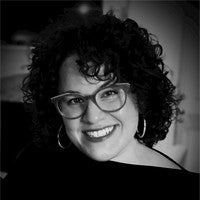 Lorelei Vargas
Executive Director
Trinity Commons
Lorelei Atalie Vargas serves as executive director of Trinity Commons, a part of Trinity Church Wall Street which has been a part of New York City history for over 300 years. Trinity has evolved into a global institution leading advocacy around social and racial justice; partnering with nonprofits; offering grants to support mission aligned programs; and, having developed high quality music, educational and social programming. Prior to her current appointment, Lorelei served as deputy commissioner for child and family well-being with the City of New York's Administration for Children's Services where she was responsible for administering the agency's first division dedicated to using a two generation approach to strengthen programs, leverage existing resources and build on the assets that are inherent in the children and families of New York City.
Dr. Sarah Watamura, PhD
Associate Professor
University of Denver
Sarah Enos Watamura, Ph.D., is associate professor of psychology and director of the Child Health & Development Laboratory at the University of Denver. She is also the co-director of the Stress, Early Experience and Development (SEED) Research Center. Dr. Watamura has been conducting research on physiologic stress in young children for nearly 15 years, and is part of the international community of scholars who focus their research efforts on explicating the contributing and buffering factors associated with early life stress as well as its consequences.
Dr. Joe Wright, MD, MPH
President & CEO, Senior Vice President & Chief Medical Officer
University of Maryland Capital Region Health
Joseph L. Wright, MD, MPH is the recently appointed Senior Vice President and Chief Medical Officer of Capital Region Health within the University of Maryland Medical System. He previously served as Professor and Chair of Pediatrics at the Howard University College of Medicine, and as Senior Vice President within the Children's National Health System, where he provided strategic leadership for the organization's advocacy mission, public policy positions, and community partnership initiatives. He maintains appointments as adjunct professor of emergency medicine and health policy at the George Washington University, and is an adjunct research professor at the University of Maryland School of Public Health.