Airea Matthews
Philadelphia Poet Laureate, Director of the Poetry Program, Bryn Mawr College
Airea D. Matthews' first collection of poems is the critically acclaimed Simulacra, which received the prestigious 2016 Yale Series of Younger Poets Award. Matthews is also the author of Bread and Circus, a memoir-in-verse that combines poetry, prose, and imagery to explore the realities of economic necessity, marginal poverty, and commodification, through a personal lens. Matthews received a 2020 Pew Fellowship, a 2016 Rona Jaffe Foundation Writers' Award, and was awarded the Louis Untermeyer Scholarship in Poetry from the 2016 Bread Loaf Writers' Conference. Matthews earned her MFA from the Helen Zell Writers' Program at the University of Michigan. In 2022, she was named Philadelphia's Poet Laureate. She is an assistant professor at Bryn Mawr College where she directs the poetry program.
Convenings Featuring Airea Matthews
Location: Virtual & In-Person in Washington, DC
Over the course of two days, our discussions focused on bold, equitable, and pragmatic strategies for building prosperity and well-being for all families. Sessions include insights from the latest two-generation (2Gen) family data, examples of...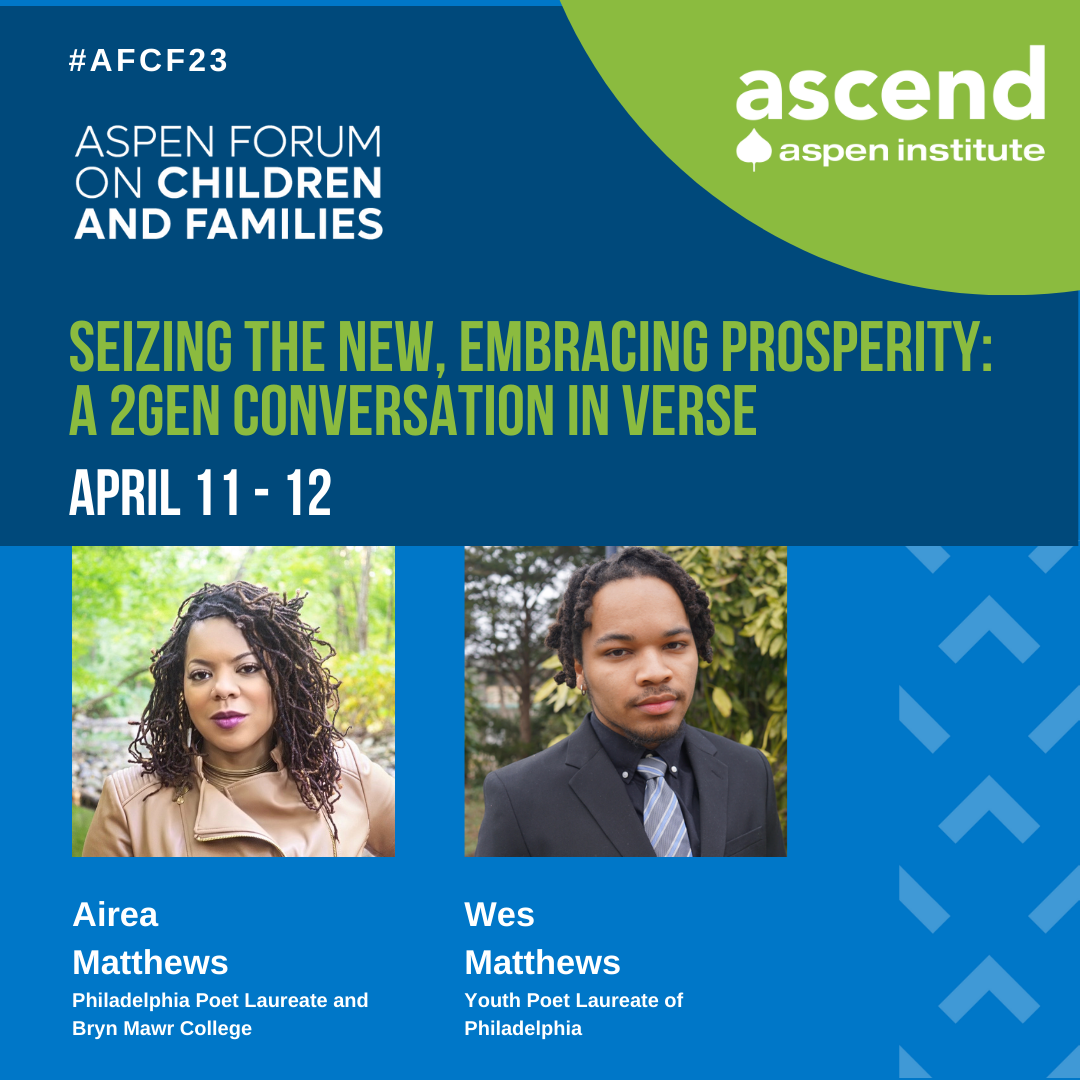 Location: Washington, DC & Virtual
Airea Matthews is the 2022-23 Philadelphia Poet Laureate – but she's not the first poet laureate in her household. Her son Wes Matthews was the 2018-19 Philadelphia Youth Poet Laureate, and together Airea and Wes will close out with a tribute...