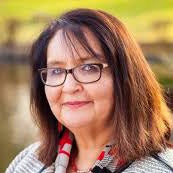 Dr. Billie Jo Kipp, is a clinical psychologist and a member of the Blackfeet Tribe. Dr. Kipp worked concurrently as a facilitator for the Department of Veterans Affairs Black Hills Healthcare System at Ft. Meade, SD and as a data analyst at Montana's Salish Kootenai College's All Nations Alliance for Minority Participation Program.
Dr. Kipp also worked as a research associate at the University of New Mexico Center of Alcoholism, Substance Abuse and Addiction, and she assisted New Mexico's Head Start programs through her work as a local specialist for the Academy for Educational Development's American Indian Technical Assistance Network in Washington, D.C.
As an associate scientist at the University of New Mexico Masters in Public Health's School of Medicine, Department of Family and Community Medicine in Albuquerque, Dr. Kipp coordinated her department in the establishment of a range of collaborative laboratory and/or field research projects. She also worked as a child and clinical psychologist at the Laguna Behavioral Health Services in Laguna, NM; child and clinical psychologist at Sandia Behavioral Health in Bernalillo, NM; co-investigator for the Community Health Paraprofessional Diabetes Specialist Training Program's Project ECHO at the University of New Mexico; and associate director of training and education at the University of New Mexico's Center for Native American Health, Department of Family and Community Medicine in Albuquerque.
She is currently a Senior Fellow for the Center for Native American Youth. More recently, Dr Kipp was selected by the American Psychological Association as FIRSTS WOMEN OF COLOR CHANGE MAKERS NATIONAL TOUR and one of the top NATIVE AMERICAN LEADERS IN HIGHER EDUCATION. Dr. Kipp's research and clinical experience, has positioned her well as an expert in Native American youth development and leadership.
Convenings Featuring Billie Jo Kipp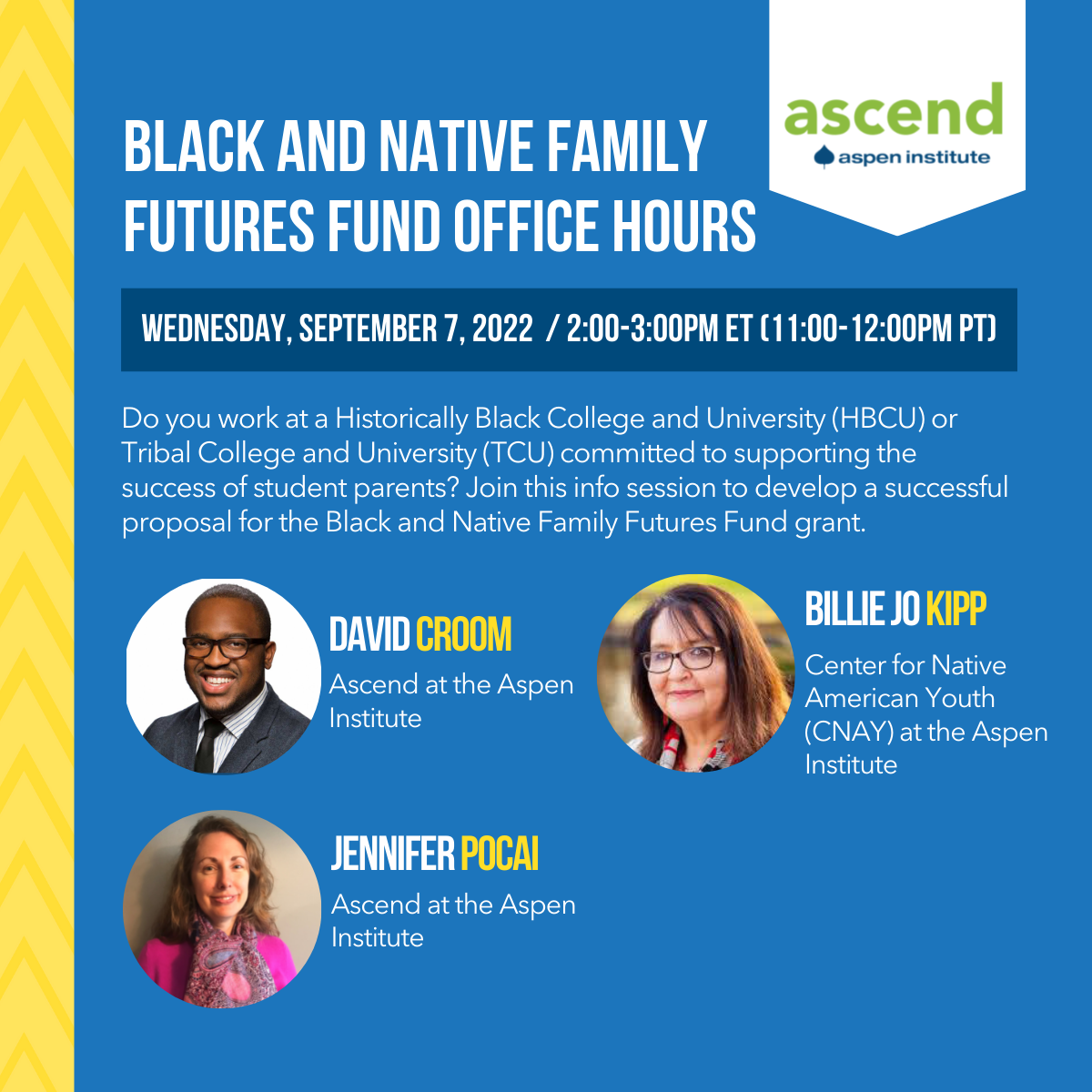 Location: Virtual
Do you work at a Historically Black College and University (HBCU) or Tribal Colleges and University (TCU) committed to supporting the success of student parents? Ascend at the Aspen Institute's Black and Native Family Futures Fund is a new...