Celinda Lake was one of two main pollsters for the Biden campaign, is the only Democratic pollster to play a major role in defeating two incumbent presidents, and is a prominent pollster and political strategist for progressives. Celinda currently serves as President of Lake Research Partners. Lake's polling and strategic advice has helped candidates such as Representative Alexandria Ocasio-Cortez, Senator Jon Tester, Senator Debbie Stabenow, and former Governor Bob Wise to groundbreaking wins, and her expertise guided former Senator Mark Begich to victory, making him the first Senate candidate in Alaska to oust an incumbent in 50 years. Celinda has focused especially on women's concerns and women candidates, including Speaker Pelosi, former Governor Janet Napolitano, Senator Debbie Stabenow, former Senator Barbara Mikulski, Mayor Carolyn Goodman, former Mayor Annise Parker, and over a dozen women in the House and Senate. Celinda worked on behalf of the largest independent expenditure to take back the House in 2006 and has been a key player in campaigns launched by progressive groups such as the AFL-CIO, SEIU, NRDC, ecoAmerica, Planned Parenthood, Vote Vets, HRC, and EMILY's List. Lake co-authored the book What Women Really Want with Republican pollster Kellyanne Conway. Celinda works with innovative messaging projects that help redefine language on the economy, inequality, big money in politics, climate change, public schools, teachers, criminal justice reform, and has worked in depth on the Race Class Narrative work with Anat Shenker-Osorio. She also recently coauthored a book "A Question of Respect" with Ed Goeas, which was released in November.
Convenings Featuring Celinda Lake
Location: Virtual & In-Person in Washington, DC
Over the course of two days, our discussions focused on bold, equitable, and pragmatic strategies for building prosperity and well-being for all families. Sessions include insights from the latest two-generation (2Gen) family data, examples of...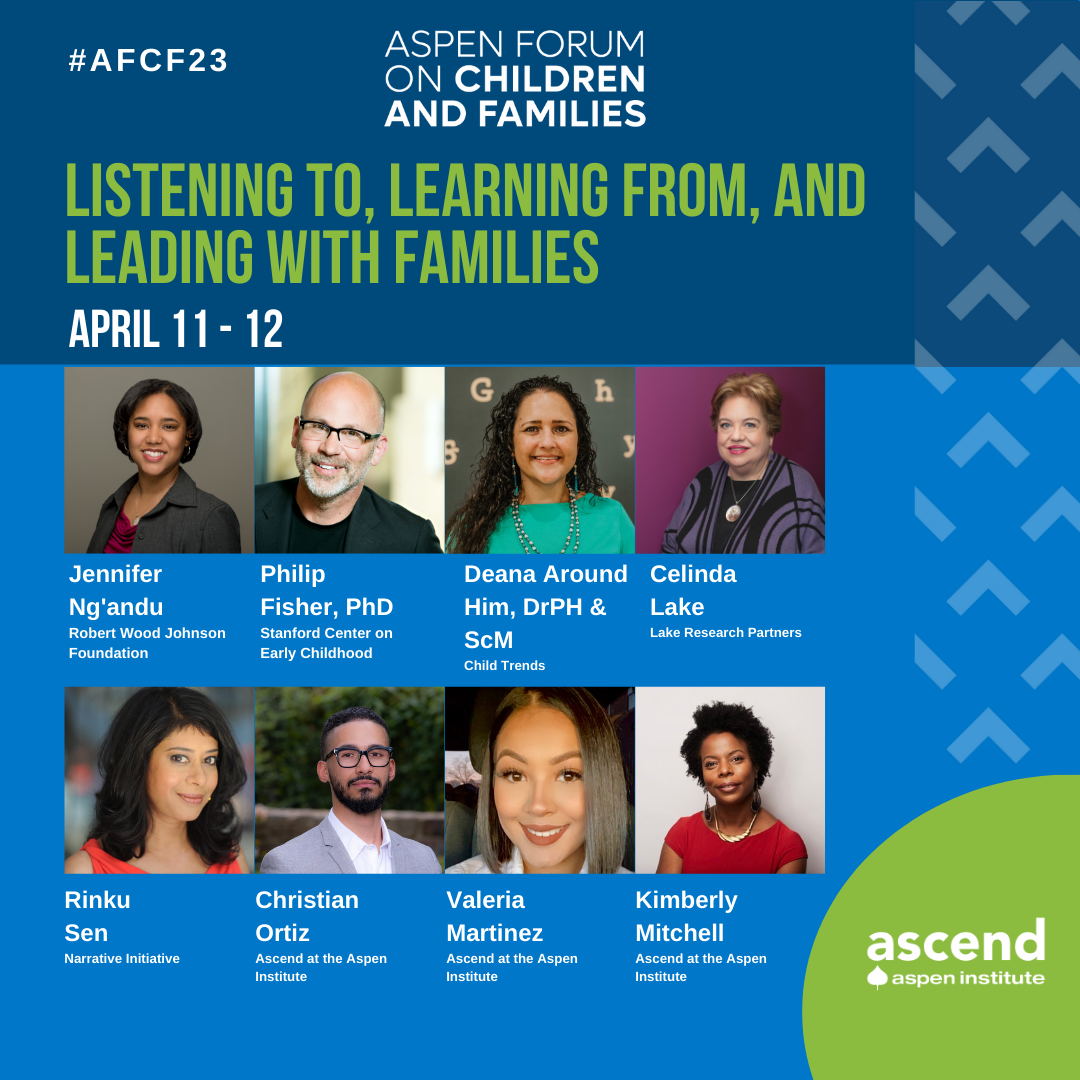 Location: Washington, DC & Virtual
Families tell us they want to prosper and ask us to meet them where they dream. The data tells us that when it comes to reducing poverty there are no silver bullets, but there are silver linings. This two-part session will explore recommendations and...