Jennifer Ng'andu is the managing director–Program at the Robert Wood Johnson Foundation (RWJF). She helps lead grantmaking activities to advance social and environmental changes that help ensure that all children and their families have the full range of opportunities to lead healthy lives, while providing a strong and stable start for every child in the nation.
Jennifer comes to RWJF from the National Council of La Raza (NCLR), where she oversaw efforts to advance the organization's Health and Civil Rights Policy Projects. In her decade there she worked alongside other policy experts and advocates to advance policy change and the social well-being of Latino and immigrant workers and families. She led organizational efforts to insert Latino priorities into the historic Affordable Care Act. Jennifer contributed to landmark social policies campaigns that restored health insurance options to more than 250,000 uninsured children and pregnant women, when Congress restored $1 billion of public health insurance to legal immigrant children and expectant mothers. In 2012, she broadened her work on equity to lead the organization's efforts on civil rights pursuing equal opportunities and promoting nondiscrimination in key frontiers of civil rights including juvenile justice, telecommunications, and Lesbian, Gay, Bisexual, and Transgender equality.
Jennifer has been recognized for these past achievements. She has received the 2008 Congressional Black Caucus Health Braintrust Leadership in Advocacy Award. She was also recognized in 2013 by Families USA, receiving the Consumer Health Advocate of the Year Award for her work advancing Latino health priorities. Jennifer has published numerous reports and articles and a spectrum of radio, print, and television media credits including The New York Times, BBC, and The Washington Post.
Beyond her work at the Foundation, Jennifer has also engaged in numerous volunteer opportunities to improve health and health care. Jennifer has been appointed by the Government of Mexico to the Advisory Board of Ventanillas de Salud, a cooperative program to promote preventive health access for Mexican nationals in the United States. She is also on the Advisory board of the California State University at Long Beach's Center for Latino Community Health, Evaluation, and Leadership Training. She has previous positions serving as vice president of the board of directors of the Herndon Alliance and volunteering for board of directors and the council of consumers of the National Physicians Alliance.
Jennifer has also worked at the National Immigration Law Center, helping to advance the rights of low-income immigrants. Jennifer holds a BS in psychology from Duke University. She was born in Lusaka, Zambia, and hails from southeastern Connecticut.
Convenings Featuring Jennifer Ng'andu
Location: Virtual & In-Person in Washington, DC
Over the course of two days, our discussions focused on bold, equitable, and pragmatic strategies for building prosperity and well-being for all families. Sessions include insights from the latest two-generation (2Gen) family data, examples of...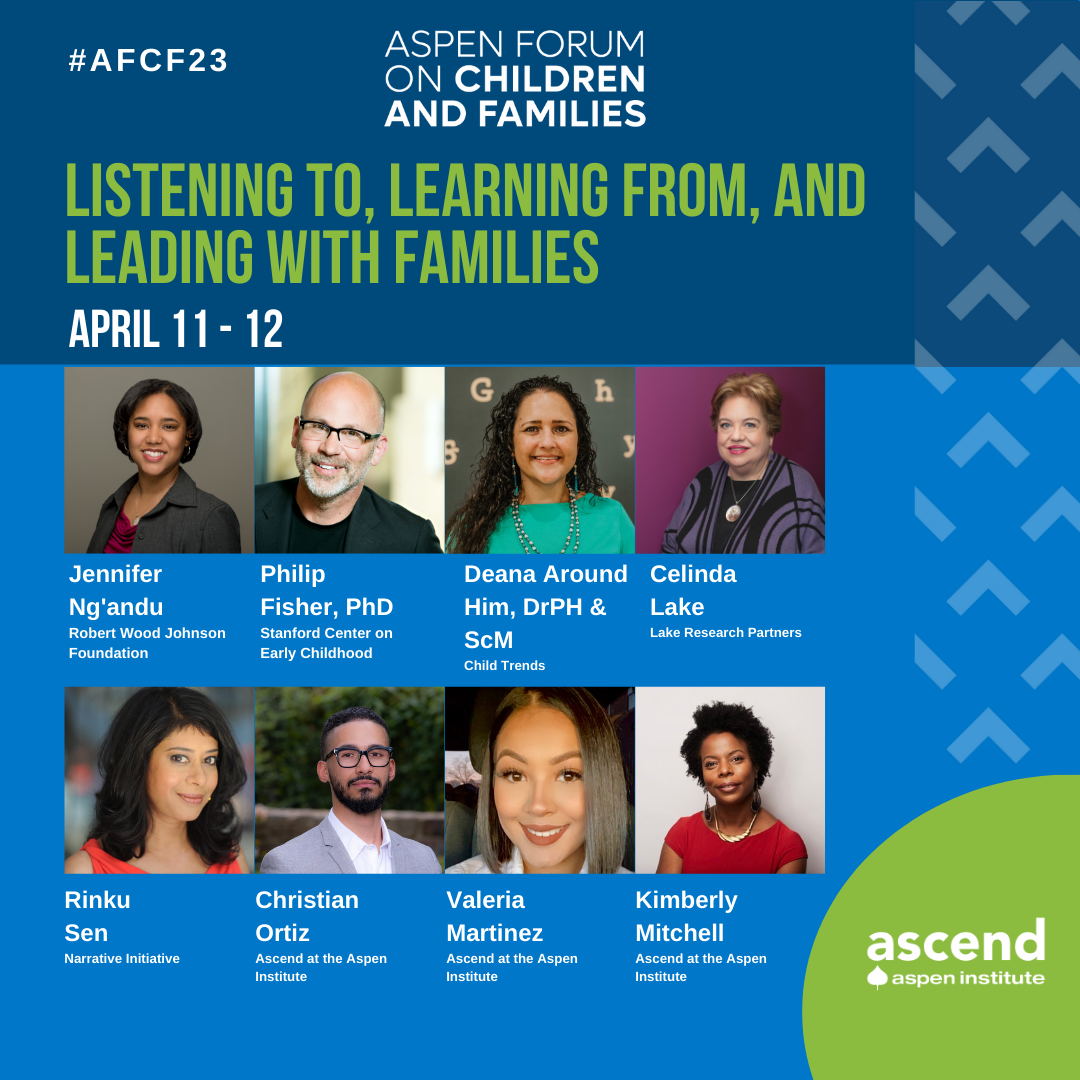 Location: Washington, DC & Virtual
Families tell us they want to prosper and ask us to meet them where they dream. The data tells us that when it comes to reducing poverty there are no silver bullets, but there are silver linings. This two-part session will explore recommendations and...