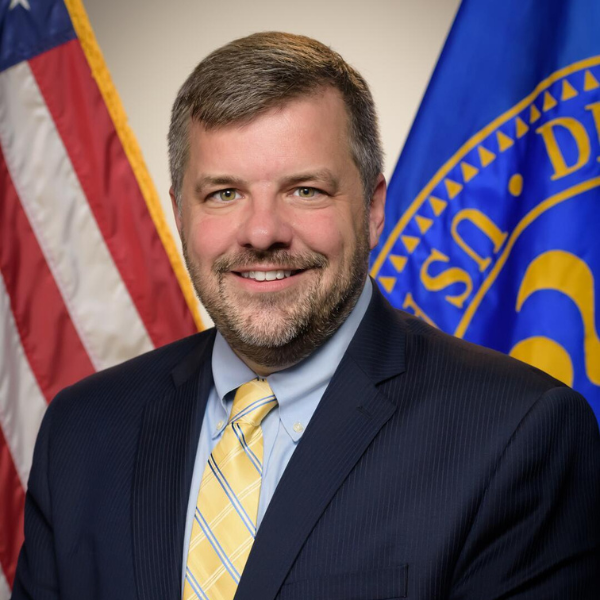 Dr. Michael Warren became Associate Administrator of the Maternal and Child Health Bureau (MCHB), part of the U.S. Department of Health and Human Services' Health Resources and Services Administration, on October 15, 2018. MCHB's mission is to improve the health of America's mothers, children and families. As a board-certified pediatrician, Dr. Warren previously served as the Tennessee Department of Health Assistant Commissioner for Family Health and Wellness and as the Director of Maternal and Child Health. Prior to joining the Department of Health, he served as an Assistant Professor in the Department of Pediatrics at Vanderbilt and as Medical Director in the Governor's Office of Children's Care Coordination. Dr. Warren graduated Summa Cum Laude with Honors in Psychology from Wake Forest University and earned his medical degree from the Brody School of Medicine at East Carolina University, where he was inducted into the Alpha Omega Alpha Honor Medical Society. He completed his pediatrics residency, Chief Residency, and fellowship in Academic General Pediatrics at Vanderbilt, where he also obtained a Master's in Public Health. He is a fellow of the American Academy of Pediatrics. Dr. Warren has served as President for the Association of Maternal and Child Health Programs (AMCHP), the national professional organization for maternal and child health professionals. He was also appointed by the United States Department of Health and Human Services to the Secretary's Advisory Committee on Infant Mortality (SACIM).
Convenings Featuring Michael Warren
Location: Virtual & In-Person in Washington, DC
Over the course of two days, our discussions focused on bold, equitable, and pragmatic strategies for building prosperity and well-being for all families. Sessions include insights from the latest two-generation (2Gen) family data, examples of...
Location: Washington, DC & Virtual
More people than ever before are aware and willing to share their experiences when it comes to mental health and well-being. At the same time, powerful innovations are emerging around the country to build on new insights from brain science and...