Rebecca Dixon
Washington, DC
NELP is led by Executive Director Rebecca Dixon. Rebecca is a respected national leader in federal workers' rights advocacy and in great demand for her thought leadership at the intersection of labor and racial equity. Prior to taking the helm in early 2020, Rebecca served on NELP's Executive Management team as Chief of Programs.
Rebecca's motivation for advancing workers' rights and commitment to economic justice are deeply rooted in her lived experience growing up in rural Mississippi at the intersection of race, class, and gender—characteristics that have long defined our ability to participate in our democracy and economy. As the descendant of enslaved people and daughter of sharecroppers and domestic workers, Rebecca knows firsthand what is lost when workers of color are relegated to the lowest rungs of our labor market, without respect, rights, and protections.
In 2012, Rebecca was selected by the State of New York for its Empire State Leadership Fellows program and served in the Office of the Governor in its Labor and Civil Rights Division. She is a member of the Mississippi Bar Association; a board member at Americans for Financial Reform, the Coalition on Human Needs, and The American Prospect; and a member of the Economic Analysis and Research Network in the South, the 2020 Aspen Institute SOAR Leadership Fellowship, and the 2021 National Academy of Social Insurance's Unemployment Insurance Reform Working Group and COVID-19 Task Force.
Rebecca holds Bachelor's and Master's Degrees in English from Duke, and a JD from Duke University School of Law.
Stories featuring Rebecca Dixon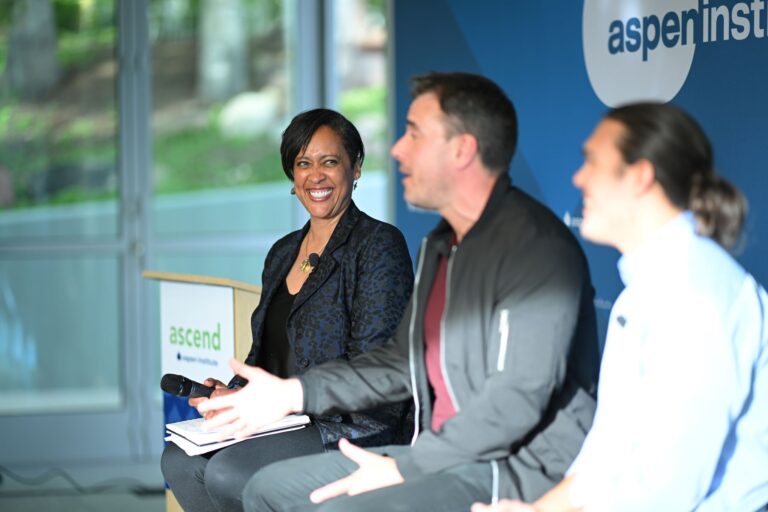 This year, the Aspen Idea Festival returns to in-person programming at our campus in the Rocky Mountains June 25 - July 1, 2022.
Although Black women continue to make significant contributions to their families and society, including being the top breadwinners and the most educated demographic earning a postsecondary education, the road to economic recovery and well-being is still further from their reach than their counterparts.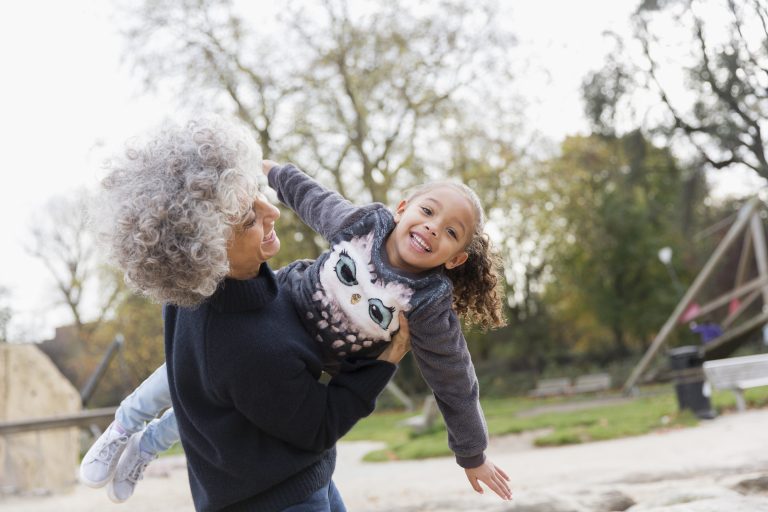 In a time of crisis, leaders emerge. The Harvard Business School underscored this point with an article by Professor Bill George on 10 outstanding leaders who have stepped up during the current COVID-19 pandemic. It's especially important as we honor women leaders who have broken barriers during Women's History Month that we also recognize women …
Coronavirus SHEroes: Building a Better Future for Families Read More »
Convenings Featuring Rebecca Dixon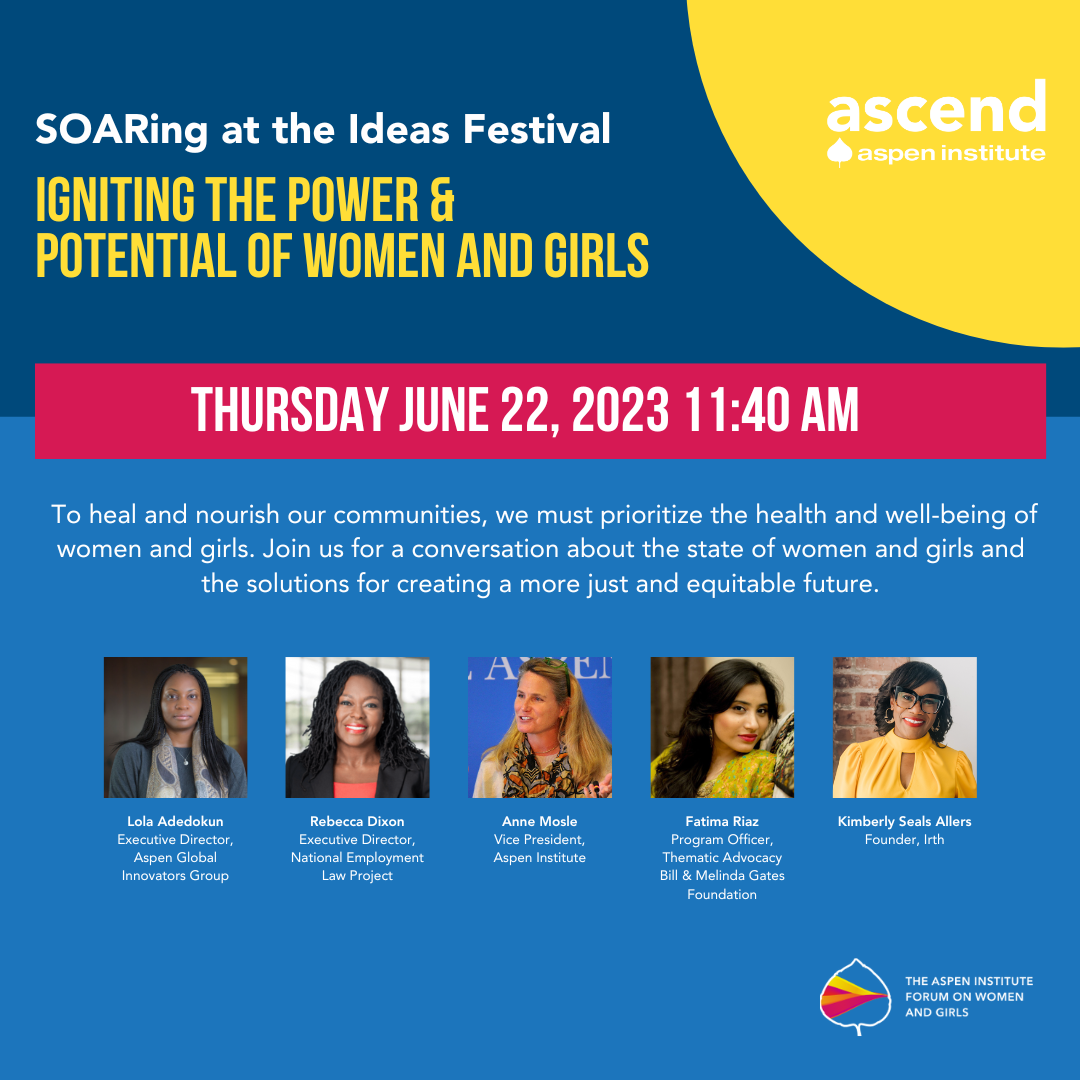 Location: Aspen, CO
A society that dedicates resources to women is certain to be a healthier society. Ensuring equitable access to education, healthcare, and entrepreneurial opportunities can nurture family well-being and support thriving communities. Yet the pandemic...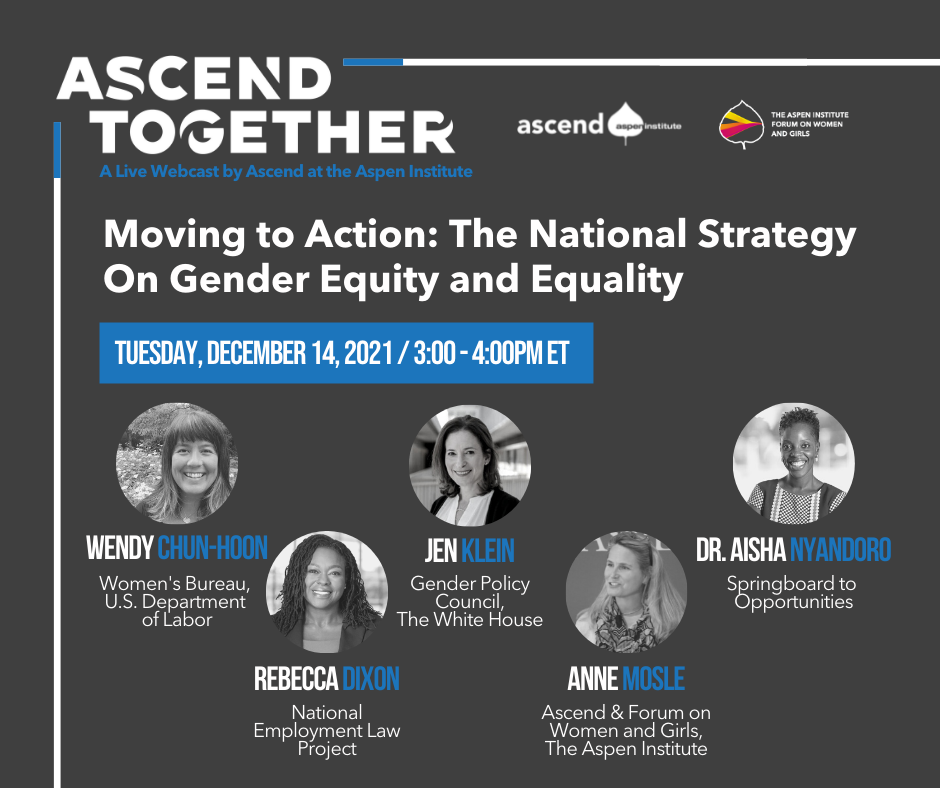 Location: Virtual
The White House Gender Policy Council's release of the National Strategy on Gender Equity and Equality is a historic accomplishment that is the first-of-its-kind in the US. Its release is a crucial step toward addressing gender inequality and...