Texas
Meet the Ascend community partners in Texas
Deprecated: Constant FILTER_SANITIZE_STRING is deprecated in /code/wp-content/plugins/posts-table-pro/includes/Table_Args.php on line 203 Deprecated: Constant FILTER_SANITIZE_STRING is deprecated in /code/wp-content/plugins/posts-table-pro/includes/Table_Args.php on line 213 Deprecated: Constant FILTER_SANITIZE_STRING is deprecated in /code/wp-content/plugins/posts-table-pro/includes/Table_Args.php on line 218 Deprecated: Constant FILTER_SANITIZE_STRING is deprecated in /code/wp-content/plugins/posts-table-pro/includes/Table_Args.php on line 219 Deprecated: Constant FILTER_SANITIZE_STRING is deprecated in /code/wp-content/plugins/posts-table-pro/includes/Table_Args.php on line 250 Deprecated: Constant FILTER_SANITIZE_STRING is deprecated in /code/wp-content/plugins/posts-table-pro/includes/Table_Args.php on line 252 Deprecated: Constant FILTER_SANITIZE_STRING is deprecated in /code/wp-content/plugins/posts-table-pro/includes/Table_Args.php on line 253 Deprecated: Constant FILTER_SANITIZE_STRING is deprecated in /code/wp-content/plugins/posts-table-pro/includes/Table_Args.php on line 254 Deprecated: Constant FILTER_SANITIZE_STRING is deprecated in /code/wp-content/plugins/posts-table-pro/includes/Table_Args.php on line 260 Deprecated: Constant FILTER_SANITIZE_STRING is deprecated in /code/wp-content/plugins/posts-table-pro/includes/Table_Args.php on line 276 Deprecated: Constant FILTER_SANITIZE_STRING is deprecated in /code/wp-content/plugins/posts-table-pro/includes/Table_Args.php on line 277 Deprecated: Constant FILTER_SANITIZE_STRING is deprecated in /code/wp-content/plugins/posts-table-pro/includes/Table_Args.php on line 317 Deprecated: Constant FILTER_SANITIZE_STRING is deprecated in /code/wp-content/plugins/posts-table-pro/includes/Table_Args.php on line 331 Deprecated: Constant FILTER_SANITIZE_STRING is deprecated in /code/wp-content/plugins/posts-table-pro/includes/Util/Util.php on line 160
Related Stories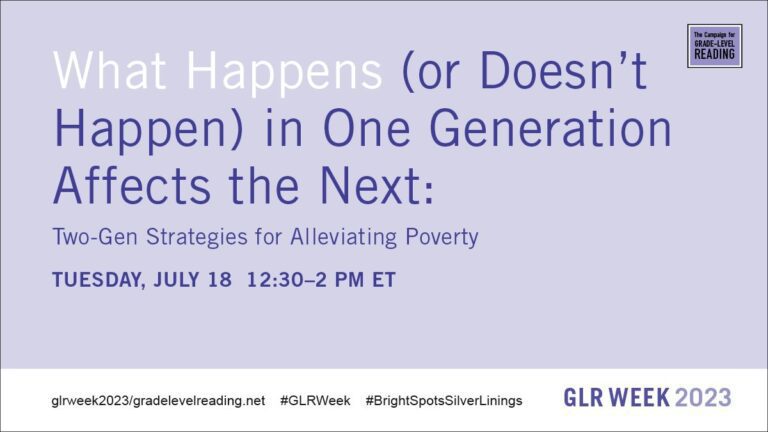 This Campaign for Grade-Level Reading Week session discussed two-generation (2Gen) strategies to achieving improved outcomes for families.
As a child of immigrants, Lourdes saw the efforts her hard-working parents made to give her a memorable childhood, and how they always stressed the importance of education. Then, in high school, Lourdes became pregnant and the birth of her daughter inspired her aspirations for higher education, leading her to a career in nursing. As …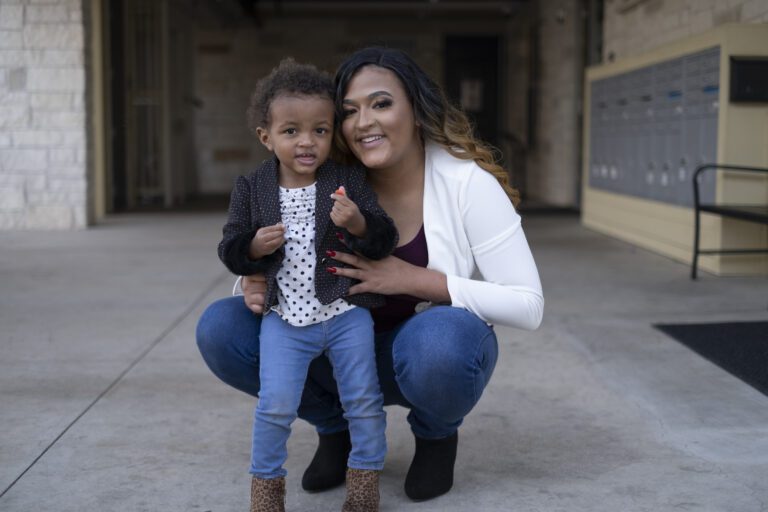 Sydney is currently a pre-law student. She spends most of her free time with her 22-month-old daughter Amiyah, painting, going for walks, and spending time with friends and family.