Amy M. Jacobs is commissioner of Bright from the Start: Georgia Department of Early Care and Learning (DECAL), the agency responsible for helping meet the early child care and education needs of hundreds of thousands of Georgia's children and their families. Governor Nathan Deal appointed her to lead the department in June 2014. As DECAL Commissioner, Jacobs oversees an annual budget of more than $900 million for programs focused on child care licensing, subsidized child care, child and adult care nutrition, child care quality, and early childhood education, specifically Georgia's Pre-K Program. She is a member of the Georgia's Children's Cabinet, the Georgia Child Fatality Review Panel, the Alliance of Education Agency Heads, and the 2020 Complete Count Committee. She sits on the board of directors for the Georgia Partnership for Excellence in Education and is chair of the board for the Sandra Dunagan Deal Center for Early Language and Literacy.
Convenings Featuring Amy Jacobs
Location: Virtual & In-Person in Washington, DC
Over the course of two days, our discussions focused on bold, equitable, and pragmatic strategies for building prosperity and well-being for all families. Sessions include insights from the latest two-generation (2Gen) family data, examples of...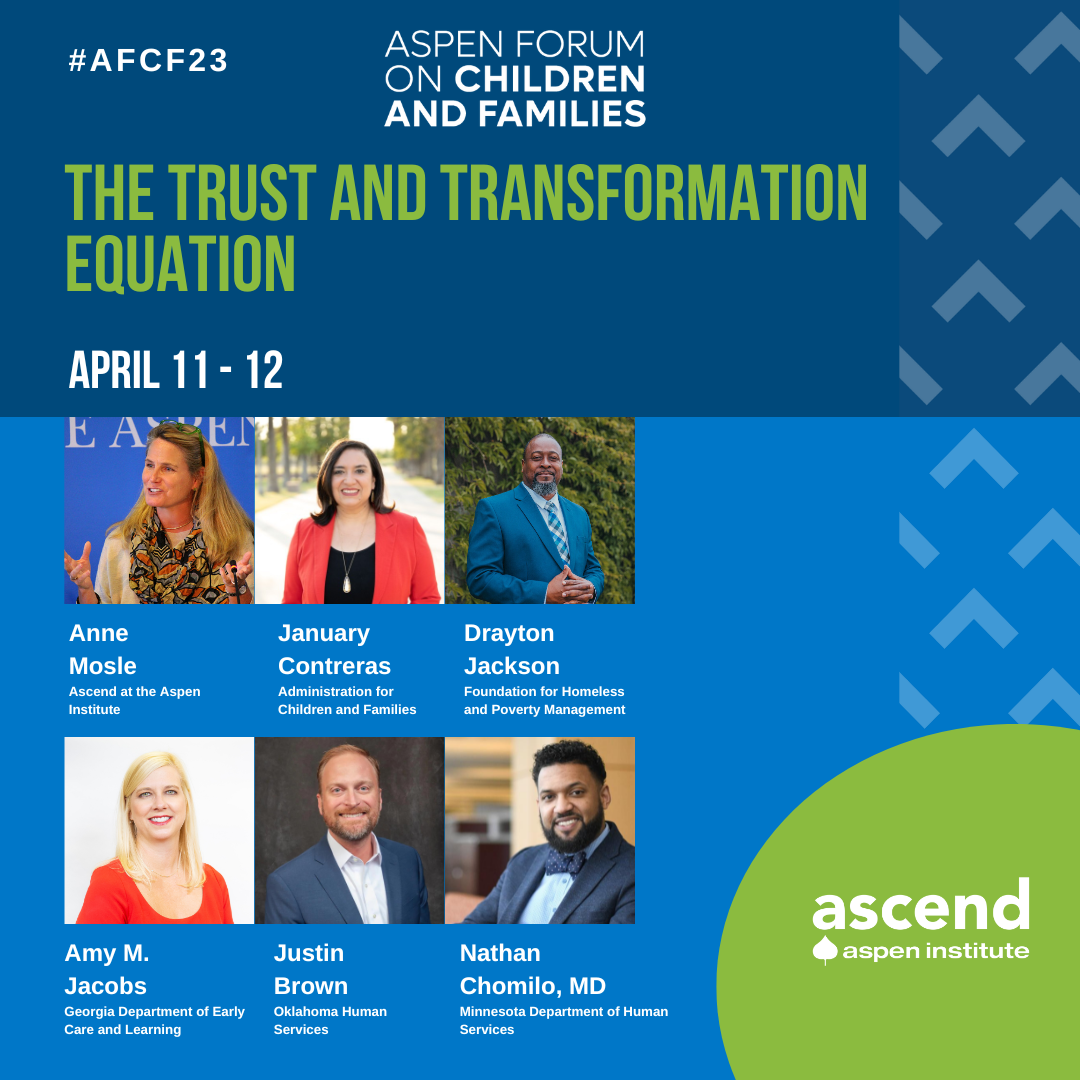 Location: Washington, DC & Virtual
A new generation of leaders are innovating with the North Star of intergenerational prosperity and well-being. Leaders inside state agencies, informed by family voice and guided by ensuring equity, are joining with trusted community partners and...