The Trust and Transformation Equation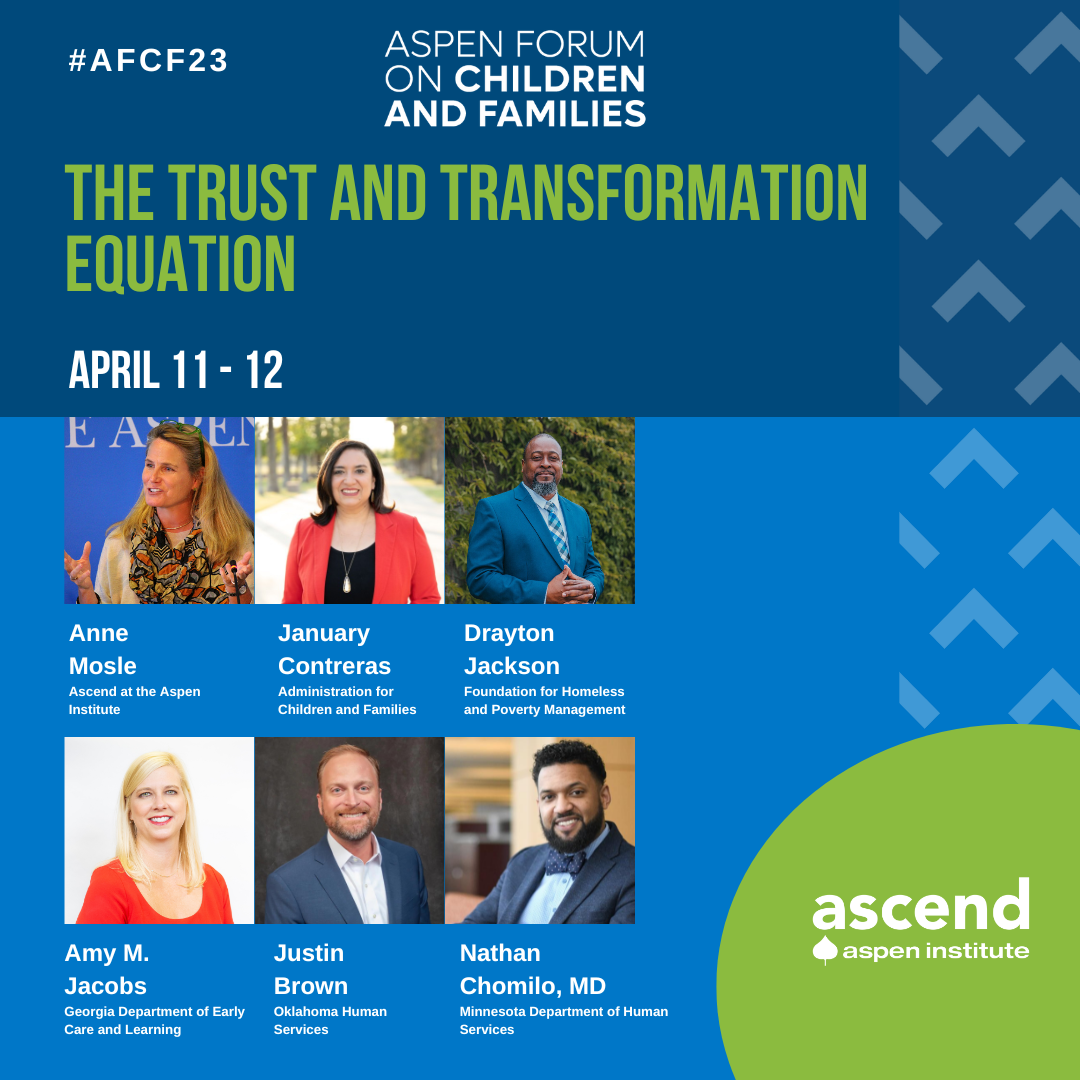 A new generation of leaders are innovating with the North Star of intergenerational prosperity and well-being. Leaders inside state agencies, informed by family voice and guided by ensuring equity, are joining with trusted community partners and parents to channel the unprecedented $4B flow of new resources and federal funding to co-design transformational two generation strategies with and for families. This session will feature these leaders and how they are using all the resources before them to set a new roadmap for family economic security.
Event Information
Date: April 12, 2023
Time: 1:50 pm - 2:45 pm ET
Location: Washington, DC & Virtual
Host: Ascend at the Aspen Institute
The right people.
The right time.
The right conversation.