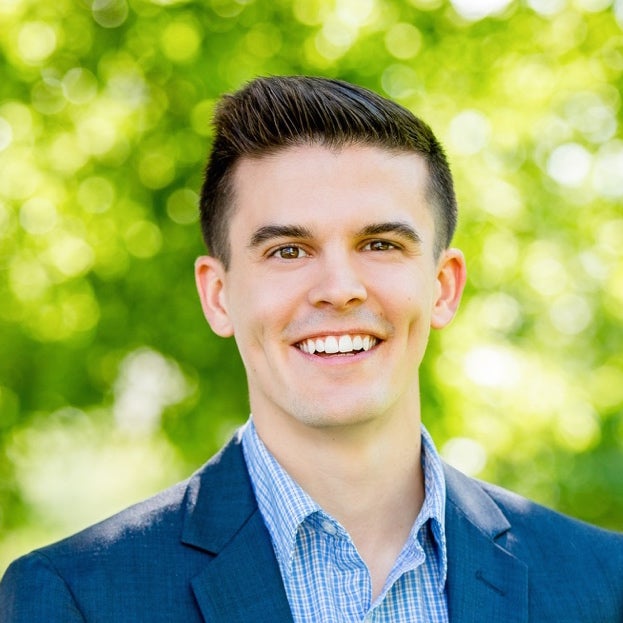 As the Communications Manager for Ascend at the Aspen Institute, Brendan advances Ascend's use of external communications to strengthen audiences' understanding of policy and practice solutions for improving family economic mobility, educational success, and health and well-being.
Prior to joining Ascend, Brendan worked in the Brand Marketing department at Feeding America and served as a Campaign Manager at the Ad Council. While at Feeding America, he helped coordinate outreach to its network of 200 member food banks and analyzed its brand reach. At the Ad Council, Brendan mobilized federal government agencies, nonprofits, corporate partners, ad agencies, and media companies to develop national nonpartisan multi-media public-service communications campaigns. His campaigns addressed urgent public issues such as combatting the opioid epidemic, raising awareness about retirement savings, and educating the public about the COVID-19 pandemic. In particular, Brendan's docket focused on working with various federal government agencies on family and community topics: encouraging families to experience nature, educating parents about the right car seat for their child, and recruiting prospective parents for teens in foster care. As part of his work promoting adoption, he helped develop a speakers' bureau of adoptive families to grow a human-interest storytelling program. Most recently, Brendan served as Marketing & Communications Specialist at the Foundation for Art & Healing.
Brendan is originally from outside Chicago and graduated with a BBA in Marketing from Loyola University Chicago. Outside of work, Brendan loves swimming, biking, playing board games, exploring DC with his dog, and watching movies.
Stories featuring Brendan Creamer
Two-generation approaches (2Gen) meaningfully engage and listen to families as equal partners in setting and achieving family goals. Family expertise and advice drive the design of two-generation policies, programs, and services. The voices and perspectives of people affected by policies and programs are essential elements of making them work. The words of parents and caregivers animate and reinforce what we learn from the data and the facts on the ground about these policies.
A new report released today by Ascend at the Aspen Institute (Ascend) takes stock of the two-generation (2Gen) field. It analyzes what has been accomplished, the lessons learned, and the opportunities ahead with unprecedented federal expenditures in social policy. The report comes at a time when Americans are more fully recognizing that a system that tolerates social, racial, gender, and economic inequities is on unstable ground — and we are reckoning anew with the history of racism, sexism, and economic exploitation that built them into the foundation of our nation.