Cristen has over a decade of experience in public policy and community engagement. She provides strategic guidance across stakeholder groups to advance impact through equitable policies for communities of color with an expertise in increasing educational attainment. A trusted thought partner and committed collaborator, Cristen works to bridge the gap between public policy and the communities it effects, prioritizing an intentional commitment to social justice, diversity, racial equity and inclusion.
Most recently, Cristen served as the Director of Equity and Change Management at HCM Strategists, a public policy and advocacy firm and provided a portfolio of services including supporting the development of strategic plans and development of equity-minded leadership and coalitions. Her work spans institutions, higher education systems, state-level government agencies, community-based organizations, workforce sector and leading this work for nonprofits such as Ascendium Education Foundation, ECMC Foundation, Strada Education Network and Lumina Foundation. Prior to joining HCM, Cristen worked on capitol hill as a Barbara Jordan Scholar in the Senate Health, Education, Labor and Pensions (HELP) Committee and served as a Legislative Fellow in the House of Representatives. A proud graduate of a historical black college, Cristen received her Bachelor's from Howard University and also earned her Master's of Public Administration from George Washington University.
Convenings Featuring Christen Moore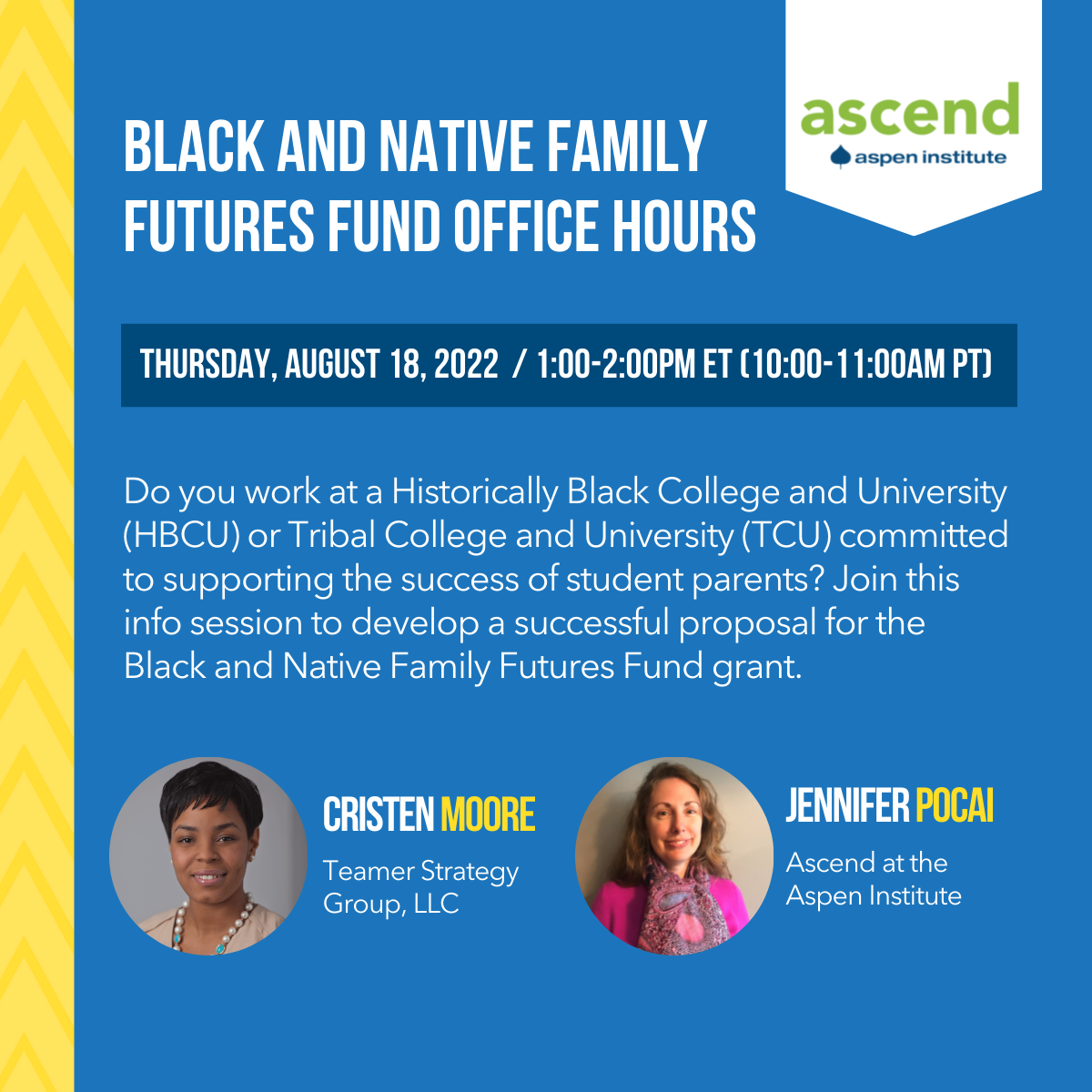 Location: Virtual
Do you work at a Historically Black College and University (HBCU) or Tribal Colleges and University (TCU) committed to supporting the success of student parents? Ascend at the Aspen Institute's Black and Native Family Futures Fund is a new...