Black and Native Family Futures Fund Office Hours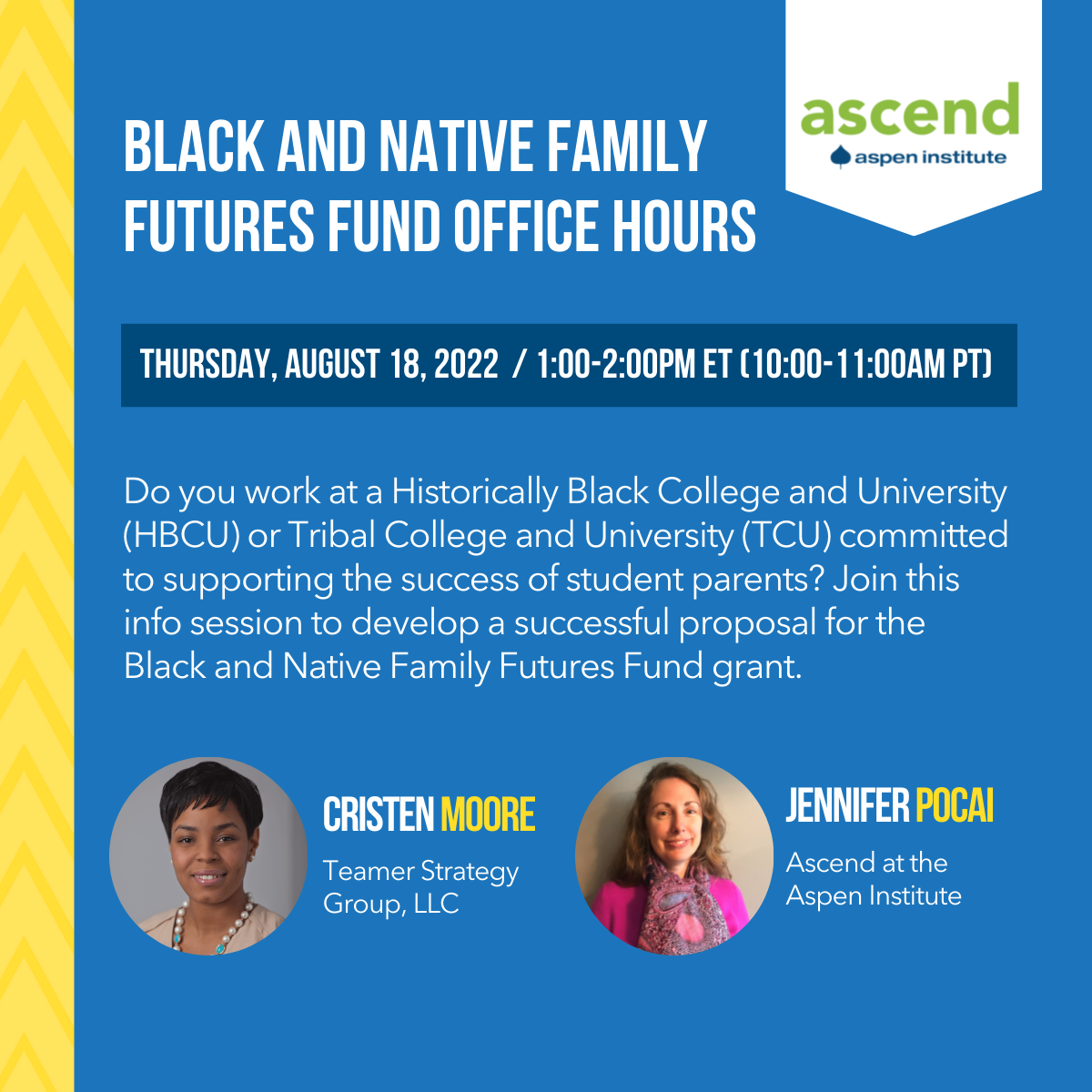 Do you work at a Historically Black College and University (HBCU) or Tribal Colleges and University (TCU) committed to supporting the success of student parents? Ascend at the Aspen Institute's Black and Native Family Futures Fund is a new capacity-building grant that will provide financial support and expert technical assistance to selected campuses. The application window is now open, and interested institutions must review the Request for Proposal (RFP) and submit their application by 11:59 pm ET on September 14, 2022.
We highly recommend that institutions interested in applying to the Fund attend one of the virtual office hours. The Ascend team, as well as staff from Fund technical assistance providers, will be there to answer questions related to the RFP and application process. Attending office hours will increase the likelihood of drafting a successful proposal by not only receiving answers to your questions but hearing answers to other institutions' questions too.