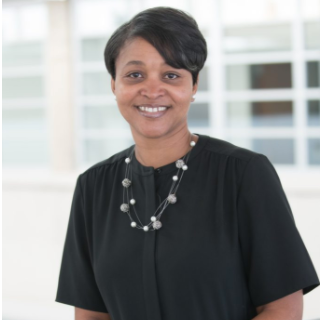 Erin Brown
Denver, Colorado
Erin Brown is the Vice President for community investment and impact at the Colorado Health Foundation, where she leads a team of nearly two dozen professionals to bring health in reach for all Coloradans. Previously, Brown served as the Deputy Chief of Staff for Mayor Michael B. Hancock in Denver and as the city's first chief equity officer. As an appointed official for three consecutive administrations under Mayor Hancock, Brown provided provided bold and forward-thinking leadership, and has been instrumental in building a system of collaboration among community members and organizations, local businesses and city agencies. Brown previously led the Office of Children's Affairs, accomplishing Mayor Hancock's goals for children and youth as they relate to early childhood experiences, grade level reading, re-engaging disconnected youth, completing post-secondary pathways that lead to employment and decreasing childhood obesity.
Stories featuring Erin Brown
What would it take to make Colorado the best place to have a child and raise a thriving family? To answer that question, Ascend invested in a cohort of diverse leaders across systems and communities, on the Front Range and along the Western Slope – leaders with big ideas and leverage points to transform Colorado's …
Washington, DC, May 16, 2017 – The Aspen Institute announced the inaugural class of its Colorado Children and Families Health and Human Services Fellowship. The Fellowship invests in visionary leaders committed to making Colorado the best place to have a child and sustain a healthy, thriving family.