What would it take to make Colorado the best place to have a child and raise a thriving family?
To answer that question, Ascend invested in a cohort of diverse leaders across systems and communities, on the Front Range and along the Western Slope – leaders with big ideas and leverage points to transform Colorado's health and human services for young children and their families.
The journey began with a funder willing to make a big bet on a tipping point for brighter futures for children. State leaders committed to building a pipeline for innovation and collaboration that would transform how we serve families. And Ascend brought decades of experience in leading change and investing in leaders ready to address the critical issues of our time. Since our founding, Colorado leaders have been well represented in our national Ascend Fellowship and 300+ strong national two-generation learning network. The Children and Families Fellowship builds on that history and Ascend's work to fuel the two- generation field to invest in some of Colorado's boldest leaders.
Judge for yourselves. In this anthology, we highlight the strategies and leaders leaving their marks on Colorado's systems and communities. We think you will agree that Colorado's children and families are better off. From new approaches to child welfare and expanded efforts to address mental health to creative, practical models that expand quality child care in rural areas and holistic approaches to the housing crisis, these leaders are making a difference.
This cohort of leaders completed their Fellowship in 2018 with big ideas that continue their work. Ascend at the Aspen Institute remains committed to supporting their visions, and we invite you to do the same.
Explore contents of Leadership in Action: An Anthology From the Aspen Institute Colorado Children and Families Fellowship below.
PART I: FAMILY HEALTH AND WELL-BEING
PART II: RESILIENT, THRIVING CHILDREN
PART III: STRONG HEALTH AND HUMAN SERVICES SYSTEMS
PART IV: ALIGNING SYSTEMS AND SERVICES FOR FAMILIES
James White is a program associate for leadership and communications at Ascend at the Aspen Institute.
Related Posts
Today, the Aspen Institute announced its 2023 Aspen Institute Ascend Fellows, 20 leaders from across the United States who are transforming systems so that all children and families can thrive.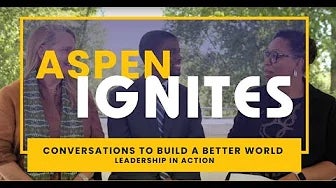 In episode three of Aspen Ignites: Conversations to Build a Better World, Jenn White leads a conversation on leadership with Anne Mosle and 2018 Ascend Fellow Melvin Carter.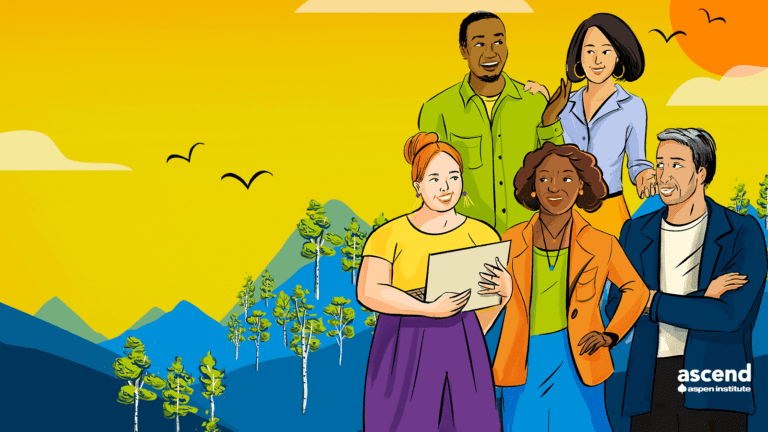 100 Ascend Fellows will join the Aspen community for two afternoons of conversations aimed at Building Well-Being for Children and Families and Prioritizing Joy and Human Thriving.