Erin Cannon, Ph.D is a Social Science Research Analyst in the U.S. Department of Health and Human Services, Administration for Children and Families, Office of Planning, Research, and Evaluation (OPRE). Her work focuses on two-generation and whole family approaches to service delivery, measuring child and family well-being, and data-driven approaches to innovation in human services programs to better meet families' needs. Dr. Cannon joined OPRE as a Society for Research in Child Development Policy Fellow in 2017. Prior to joining OPRE, she served a Research Faculty at the University of Maryland, College Park, where she led studies on behavioral and neural correlates of infant social cognition and oversaw evaluations of early childhood education programs.
Convenings Featuring Erin Cannon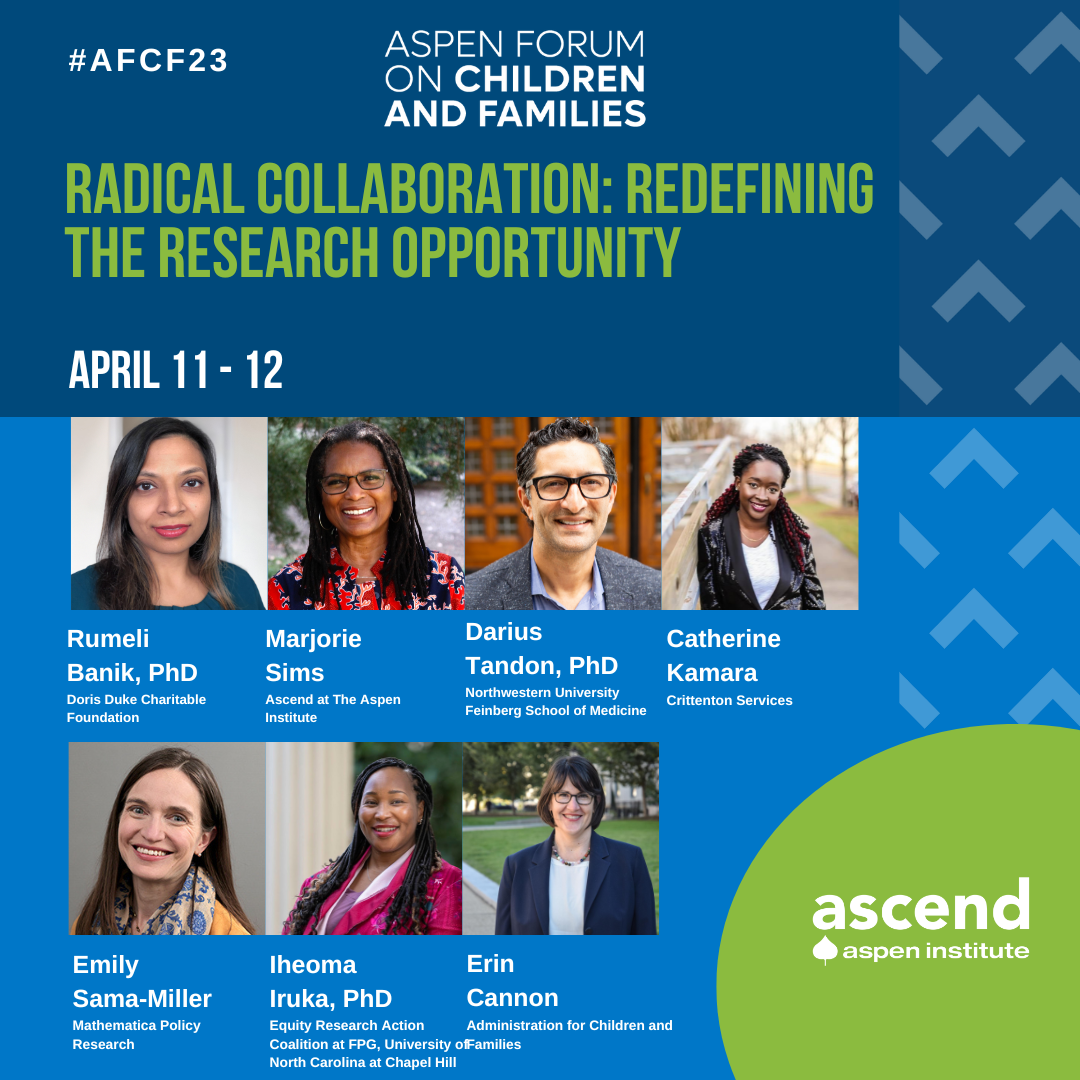 Date: April 12, 2023
Location: Washington, DC & Virtual
A decade into 2Gen 2.0, what have we learned about family outcomes, and what's the research roadmap for organizations moving forward? This session will provide a sweeping analysis of what we've accomplished and what the agenda looks like for 2Gen...
Date: April 11, 2023
– April 12, 2023
Location: Virtual & In-Person in Washington, DC
Join us for our fourth Aspen Forum on Children and Families on Tuesday, April 11th and Wednesday, April 12th, 2023. Our 2023 theme is Taking Action for Family Prosperity. We will focus on solutions for policymakers, philanthropists, practitioners,...