Radical Collaboration: Redefining the Research Opportunity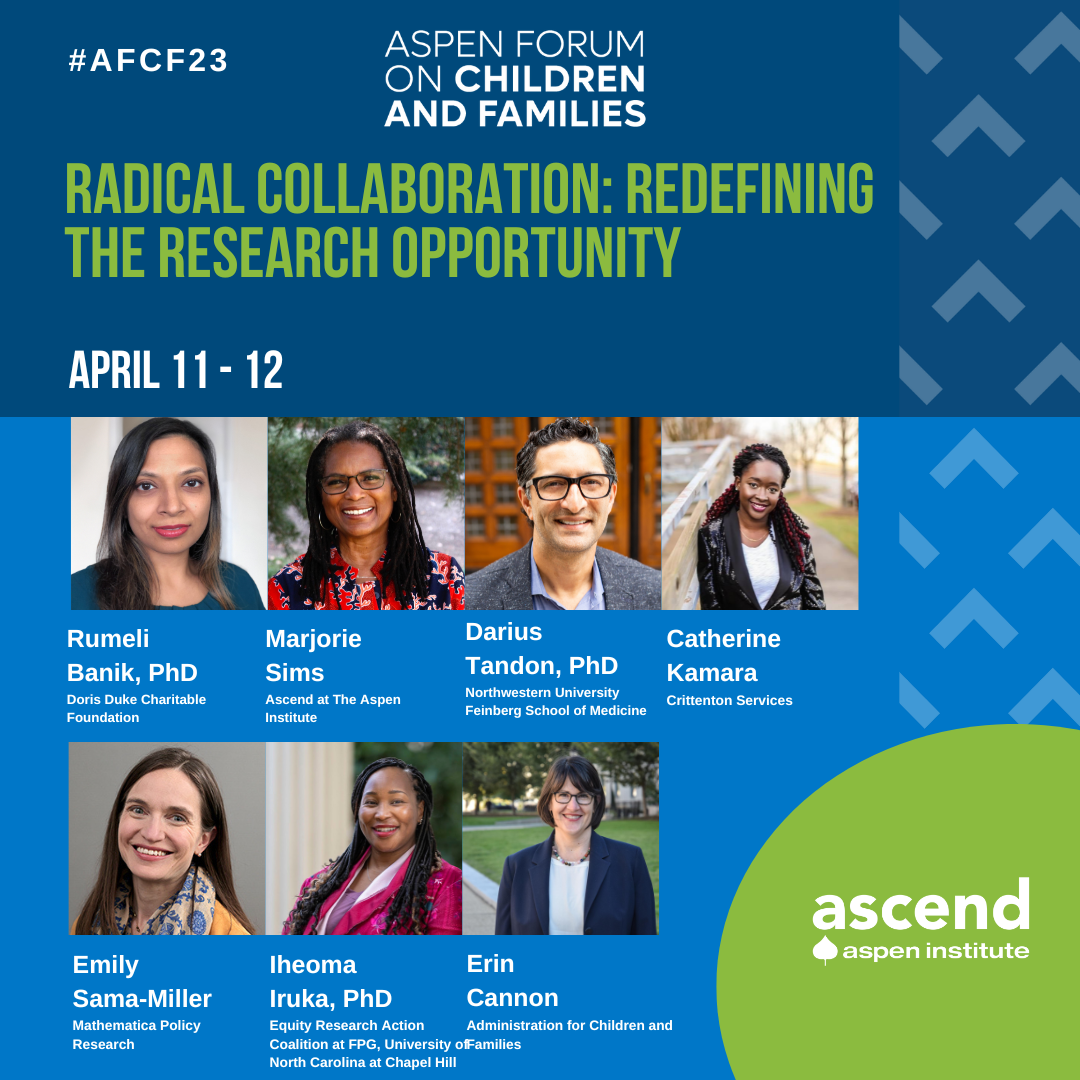 A decade into 2Gen 2.0, what have we learned about family outcomes, and what's the research roadmap for organizations moving forward? This session will provide a sweeping analysis of what we've accomplished and what the agenda looks like for 2Gen impact and assessment.
Event Information
Date: April 12, 2023
Time: 11:20 am - 12:15 pm ET
Location: Washington, DC & Virtual
Host: Ascend at the Aspen Institute
The right people.
The right time.
The right conversation.