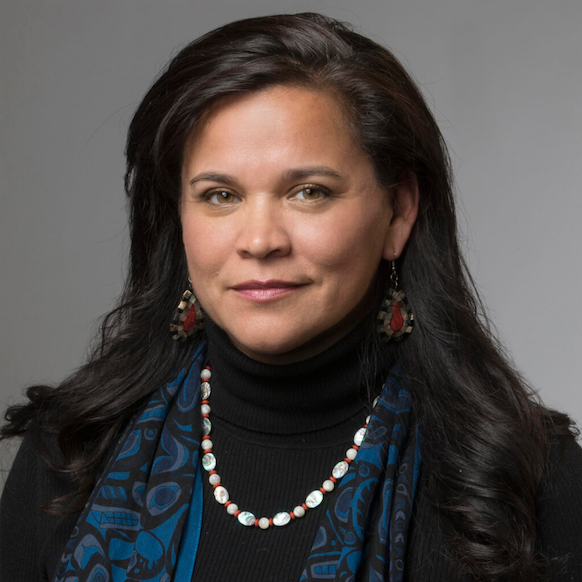 Janeen Comenote
Seattle, Washington
Janeen Comenote is a citizen of the Quinault Indian Nation. She is Quinault and Oglala on her father's side and Hesquiaht and Kwakiutl First Nations on her mother's side. The National Urban Indian Family Coalition (NUIFC) is a national coalition representing 50 urban Indian centers in 33 cities and more than two million Native Americans living away from their traditional land base. The NUIFC remains one of only a few national organizations dedicated to "Making the Invisible Visible" and providing a platform, funding, and voice for this underrepresented population in America. Janeen is a recipient of the Potlatch Fund Fran James Cultural Preservation award and Eco Trust Indigenous Leadership award for her work with urban Indians and was highlighted in O (Oprah) magazine for her participation in Women Rule: 80 Women Who Could Change America. She has presented at the White House and United Nations, has been a Human Rights Commissioner for the City of Seattle, and is currently a board member for the Marguerite Casey Foundation, the Philanthropic Initiative for Racial Equity, and on the External Diversity and Inclusion Council for Charter Communications. She worked for 16 years at the United Indians of All Tribes Foundation in child welfare, juvenile justice, and poverty reduction.
My Truth
My brave and startling truth shouldn't be either brave or startling. I believe that my leadership journey is guided by the "Four R's" – core Indigenous cultural values of: Relationship – the value of Kinship, which is predicated on a worldview that sees all people, all animals, and the earth itself as related and interdependent on one another. Responsibility – the value of Community that acknowledges we have a Responsibility to care for our kin and relatives Reciprocity – the value of Interconnectedness, that our roles and responsibilities are reciprocal in nature and cyclical. Redistribution – the value of Generosity, that we have an obligation to redistribute resources, information, knowledge, and wealth for the good of the community.
Stories featuring Janeen Comenote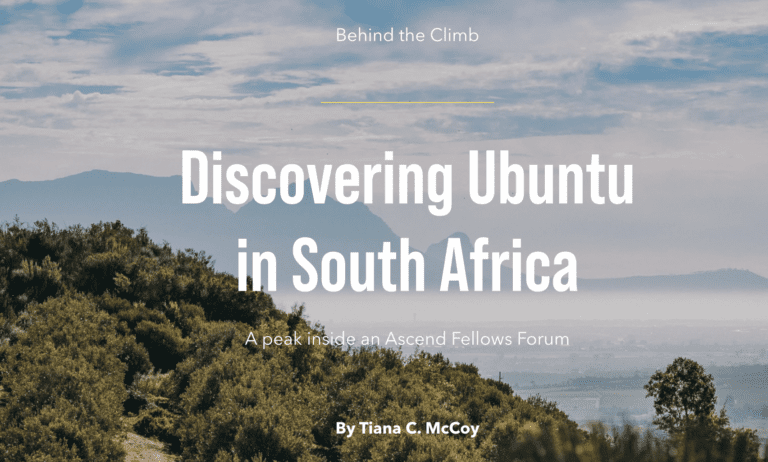 Tiana C. McCoy – Senior Associate, Operations and Convenings at Ascend – provides an inside look at the experience of a Fellows Forum.
We are pleased to share Ascend at the Aspen Institute's newest report – Reimagining Child Welfare and Realizing a Networked Approach to Family Well-Being. Tapping the expertise and experience of families, Ascend Fellows, and the Ascend Network, this report is the result of our effort that began in 2020 to interrogate the systems, practices, and policies that …
Poverty is the result of poor policy choices. These choices reflect our national values and decide who deserves access to opportunity to achieve their dreams and who does not. This flawed mindset has led to persistent inequities and a hollowing of our shared humanity. Change is possible. The choice is ours.