New Report: Reimagining Child Welfare
We are pleased to share Ascend at the Aspen Institute's newest report – Reimagining Child Welfare and Realizing a Networked Approach to Family Well-Being. Tapping the expertise and experience of families, Ascend Fellows, and the Ascend Network, this report is the result of our effort that began in 2020 to interrogate the systems, practices, and policies that work against children, families, and communities and contribute to disparities and poor outcomes. More specifically, Ascend launched the Two-Generation Prenatal-to-Three Learning and Action Community (2GP3 LAC) with that goal in mind.
The 2GP3 LAC set out to reimagine the child welfare field's approach to child protection to reflect a preventive, strengths-based, whole-family orientation by drawing on provisions of the Family First Prevention Services Act and local, state, and tribal efforts to align early childhood and health funding, systems, and services more effectively. The 2GP3 LAC culminated its work by making four recommendations for practitioners and policymakers:
The report explores each of these recommendations and provides concrete action steps for moving them forward as well as examples of where these approaches are already working to create a path forward that builds on the inherent strength and resilience of young children, caregivers, families, and the communities and cultures in which they live for better outcomes.
Related Posts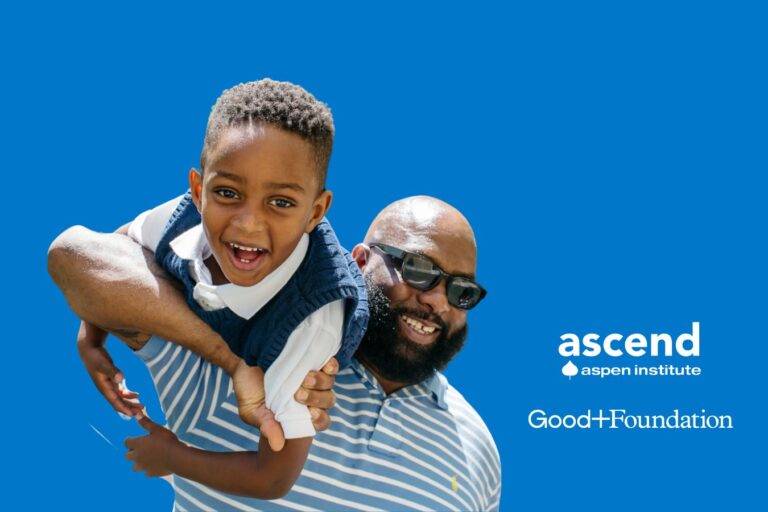 We know that there is a better way to approach child support policy to build strong families and communities -- and that's why we're proud to share with you our updated Centering Child Well-Being in Child Support Policy toolkit.
Among the one in five postsecondary students who are parents, there are close to 1.1 million student fathers. This chartbook synthesizes the available research on student fathers to help inform the field's efforts to support the success of all student parents.
The Aspen Family Prosperity Innovation Community Phase II sought to find and foster the most effective and innovative strategies to accelerate social and economic mobility for working families with low incomes. To do so, we elevated the voices and expertise of families with lived experience, were guided by 14 advisors, and we brought together 20 …