Marjorie Sims
Managing Director
Marjorie has more than 20 years of experience in advancing the status of women and families at local, state, national, and international levels. She formerly served as program officer at the W.K. Kellogg Foundation with a specific focus on family economic security programs and managed a $65M grant portfolio. Prior to joining the Kellogg Foundation, Sims held the positions of chief operating officer, interim president, and vice president of programs and operations at the Washington Area Women's Foundation. During her tenure in Washington, Sims helped launch Stepping Stones, a $5 million, multi-year, regional initiative to increase the income and assets of women-headed families. Stepping Stones received national recognition as a model public-private partnership. In addition, Sims served as the executive director of the California Women's Law Center and as a policy analyst with the International Center for Research on Women. She is a co-founder of Women's Policy, Inc., an organization that emerged from the Congressional Caucus for Women's Issues to provide unbiased analyses and educational briefings about federal legislation affecting women and families. Sims has additional expertise in expanding women's philanthropy and managing leadership transitions.
Stories featuring Marjorie Sims
The 1 in 5 podcast vividly profiles students who are parents pursuing their education while raising a family and working. Today, more than one in five college students (22%) are parents. The experiences of students who are parents should not be unfamiliar or unheard, especially on college campuses. They're in classrooms and clubs, working jobs and managing finances just like their peers.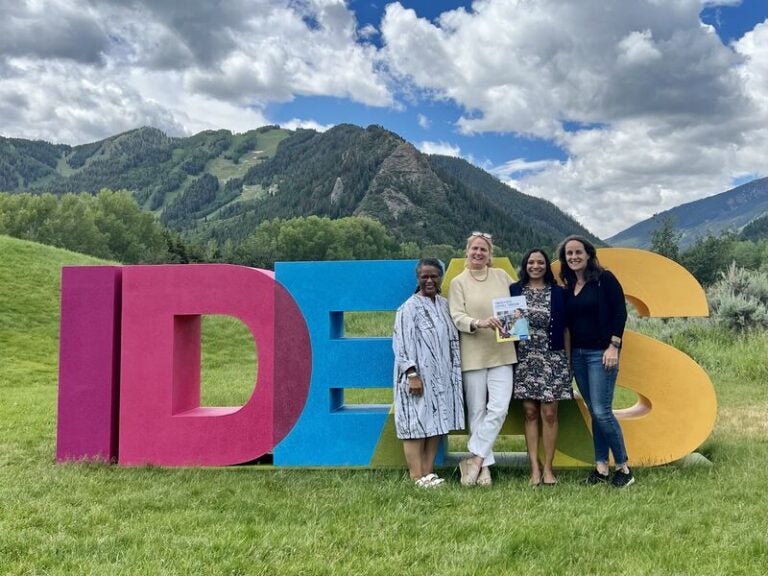 I started off the 2022 Aspen Ideas Festival at Aspen Words Book Ball, a passion project of Isa Catto and Daniel Shaw.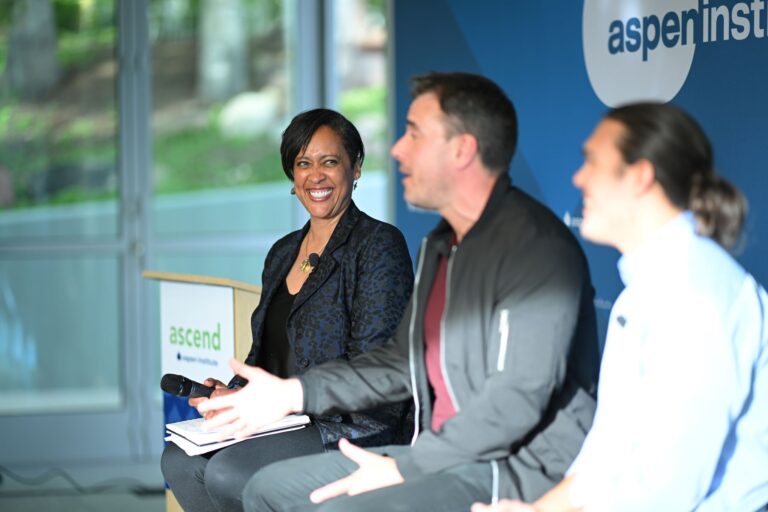 This year, the Aspen Idea Festival returns to in-person programming at our campus in the Rocky Mountains June 25 - July 1, 2022.
Convenings Featuring Marjorie Sims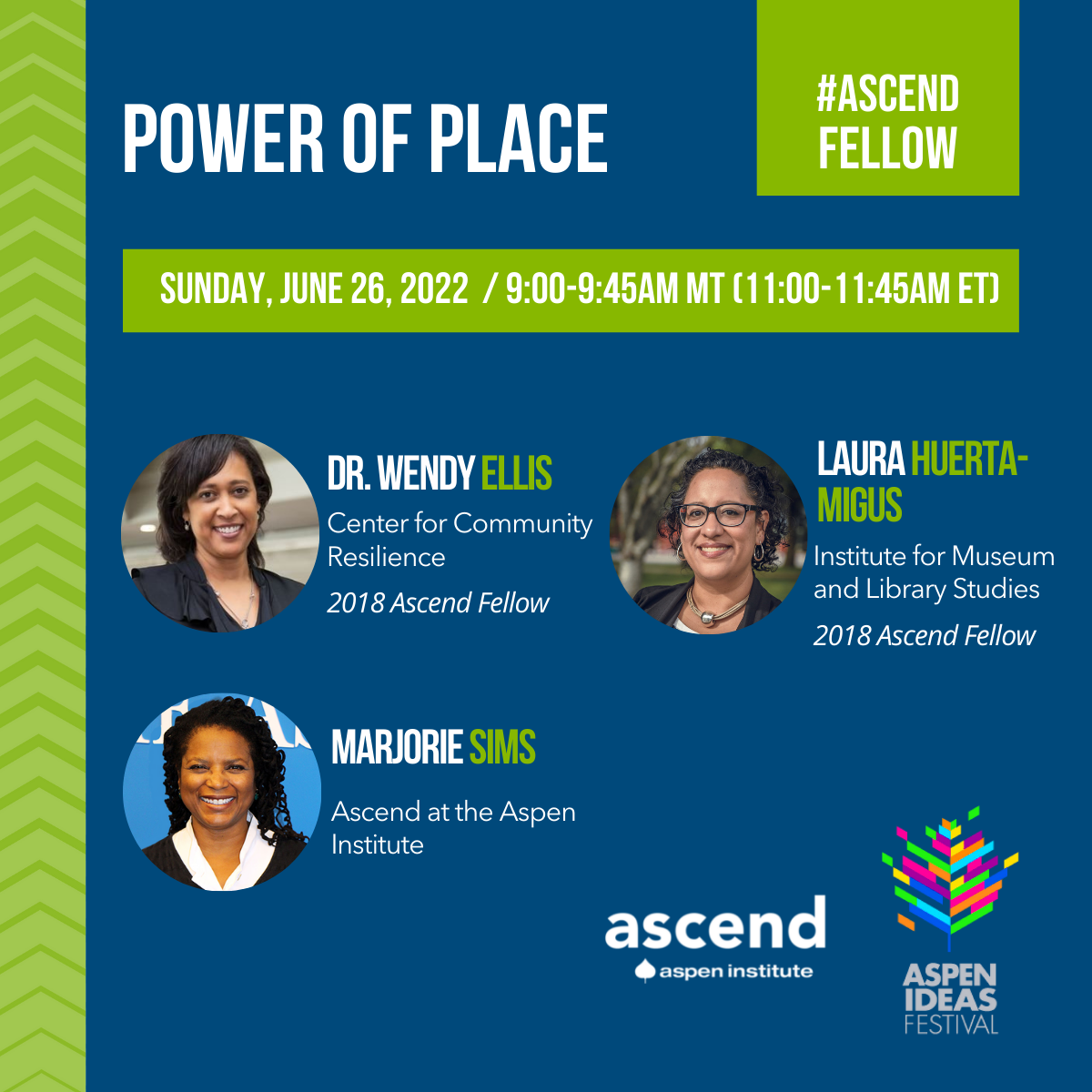 Date: June 26, 2022
Location: Aspen, CO
From San Antonio to Boston and from Los Angeles to Cincinnati and thousands of communities between, the Power of Place is about unearthing collective purpose and capital. Hear from visionaries who zero in on historical traumas to rebuild trust and a...
Date: June 8, 2021
Location: Virtual (Zoom)
This discussion was one of more than 15 sessions from the 2021 Aspen Forum on Children and Families.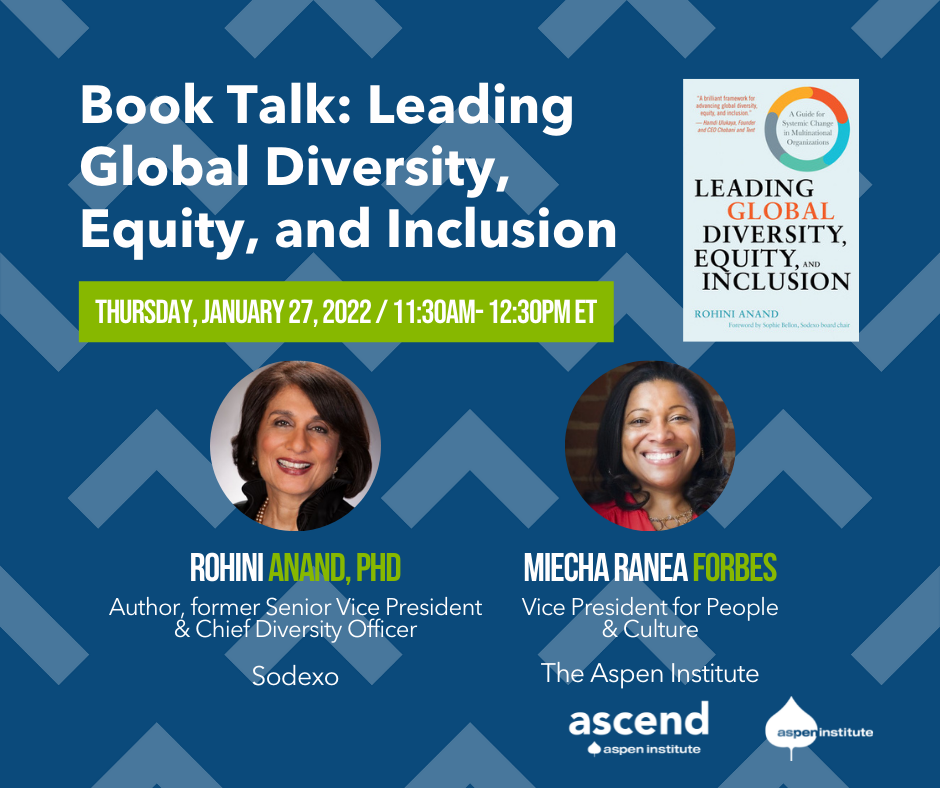 Date: January 27, 2022
Location: Virtual (Zoom)
Dr. Rohini Anand's book, Leading Global Diversity, Equity, and Inclusion: A Guide for Systemic Change in Multinational Organizations, offers five proven principles for organizations to advance diversity, equity, and inclusion with a nuanced...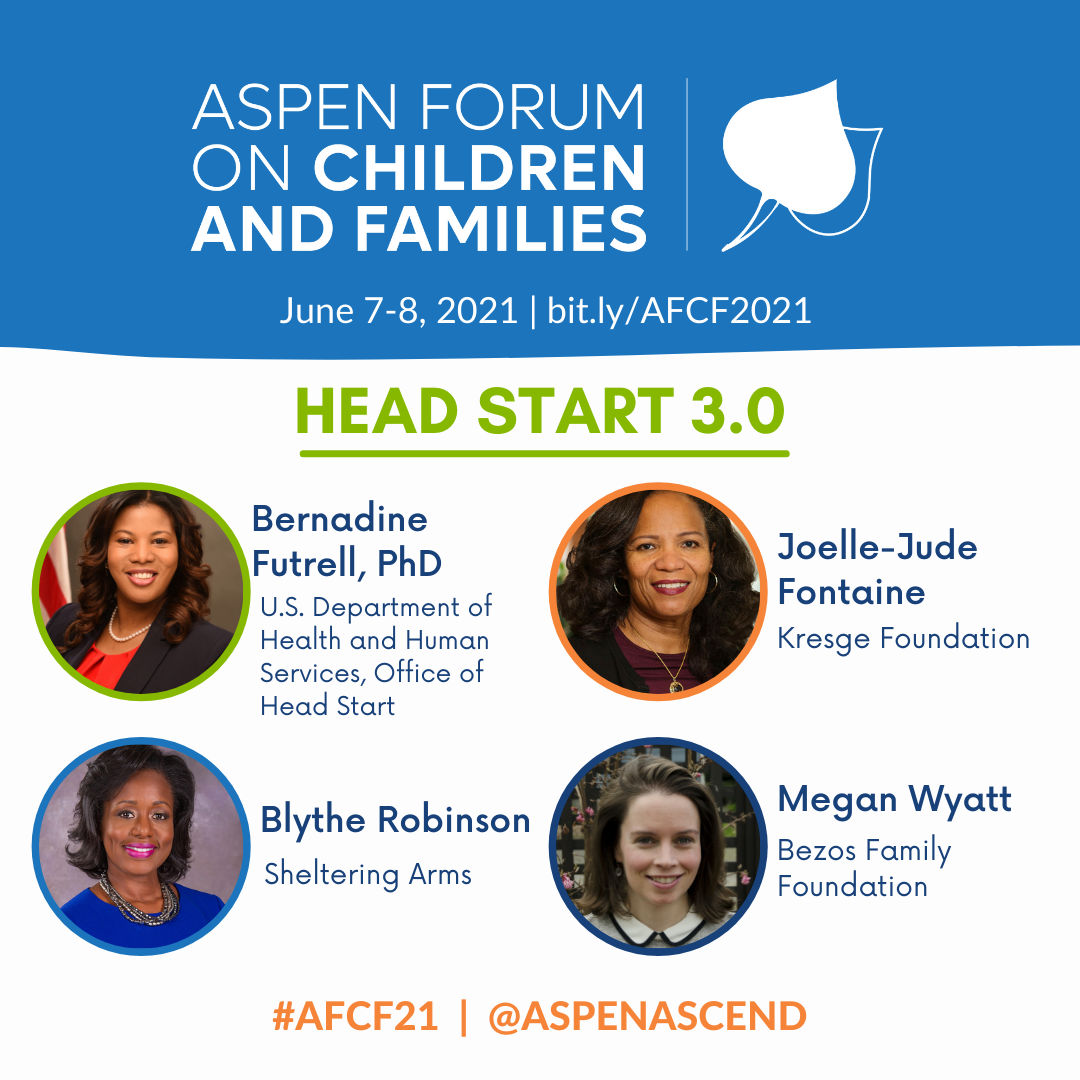 Date: June 8, 2021
Location: Zoom
This discussion was one of more than 15 sessions from the 2021 Aspen Forum on Children and Families.