Marjorie Sims
Managing Director
Marjorie has more than 20 years of experience in advancing the status of women and families at local, state, national, and international levels. She formerly served as program officer at the W.K. Kellogg Foundation with a specific focus on family economic security programs and managed a $65M grant portfolio. Prior to joining the Kellogg Foundation, Sims held the positions of chief operating officer, interim president, and vice president of programs and operations at the Washington Area Women's Foundation. During her tenure in Washington, Sims helped launch Stepping Stones, a $5 million, multi-year, regional initiative to increase the income and assets of women-headed families. Stepping Stones received national recognition as a model public-private partnership. In addition, Sims served as the executive director of the California Women's Law Center and as a policy analyst with the International Center for Research on Women. She is a co-founder of Women's Policy, Inc., an organization that emerged from the Congressional Caucus for Women's Issues to provide unbiased analyses and educational briefings about federal legislation affecting women and families. Sims has additional expertise in expanding women's philanthropy and managing leadership transitions.
Stories featuring Marjorie Sims

A commitment to rigorous learning and evaluation is fundamental to the implementation of a two-generation (2Gen) approach so that we're measuring how well programs and policies serve the whole family. This is reflected in research being the first principle of a 2Gen approach, and it's embedded in the day-to-day work of Ascend's 450+ nationwide Network Partners. These visionary practitioners and systems …
From Proof Points to Building Evidence: Creating A Two-Generation (2Gen) Research Agenda Read More »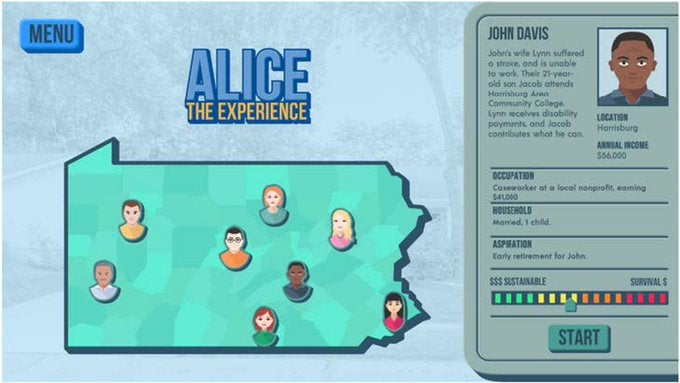 The following text is adapted from "The State of the Field: Two-Generation Approaches to Family Well-Being." The full report is linked here. Two-generation approaches (2Gen) meaningfully engage and listen to families as equal partners in setting and achieving family goals. Family expertise and advice drive the design of two-generation policies, programs, and services. The voices and perspectives …
8 Principles for Engaging and Centering Parent Voices Read More »
Convenings Featuring Marjorie Sims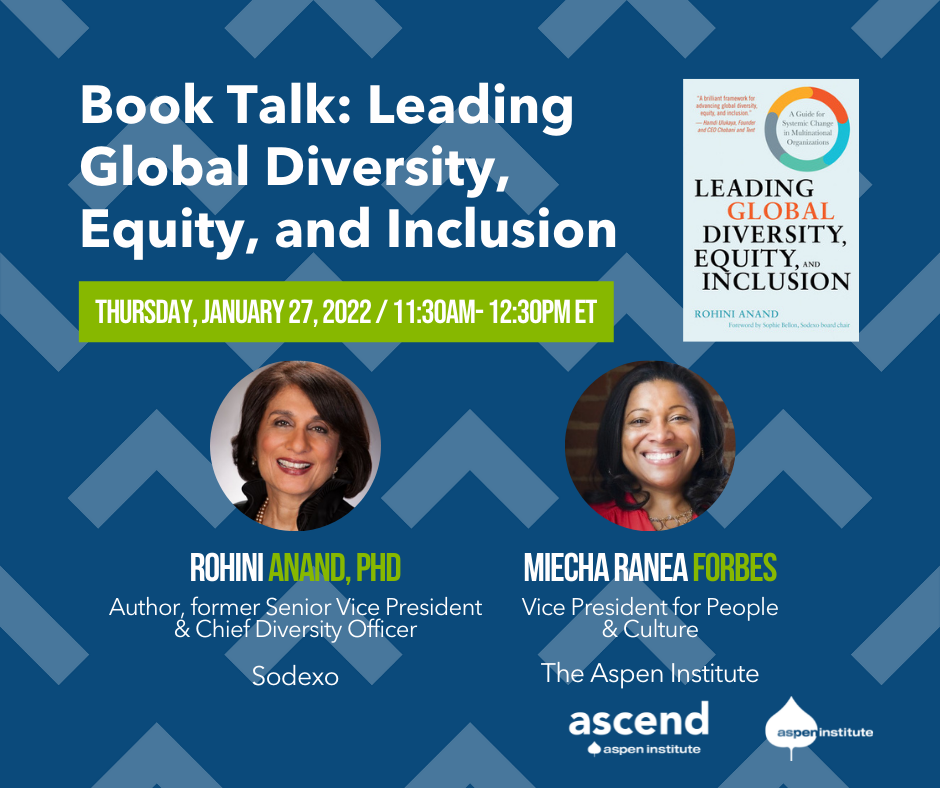 Date: January 27, 2022
Location: Virtual (Zoom)
Dr. Rohini Anand's book, Leading Global Diversity, Equity, and Inclusion: A Guide for Systemic Change in Multinational Organizations, offers five proven principles for organizations to advance diversity, equity, and inclusion with a nuanced...