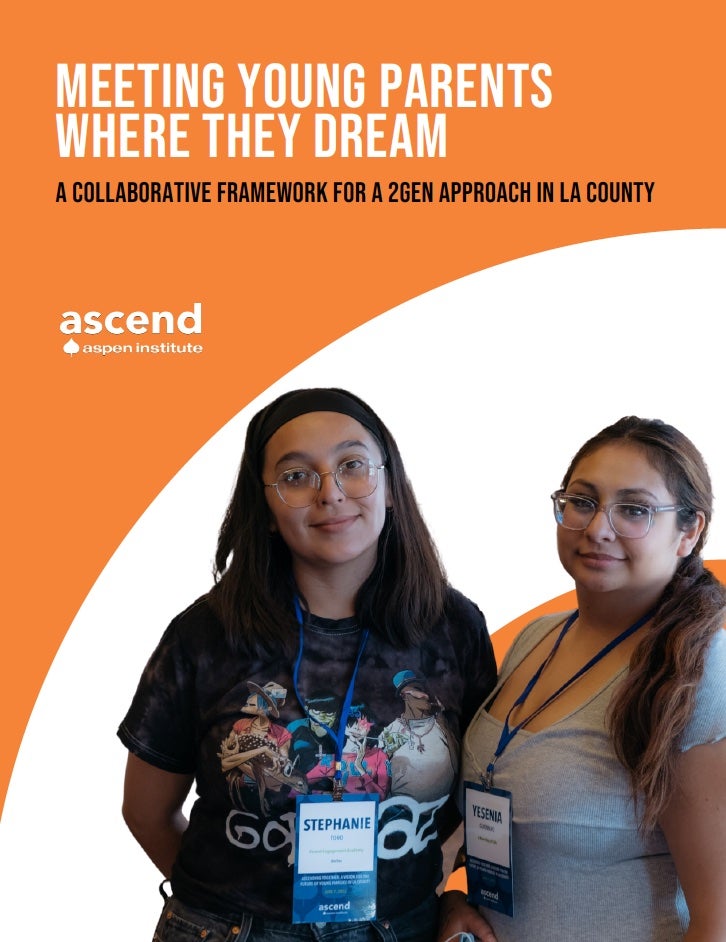 Meeting Young Parents Where They Dream: A Collaborative Framework for a 2Gen Approach in LA County
There are approximately 10 million residents in Los Angeles County, California (LA County) of which nearly 49,000 are young parents between the ages of 18-24. This population cares for about 67,000 children across 39,000 households. A disproportionate number of young parents and their children in LA County live below the poverty line – 30% and 35% respectively, compared to 14% of all LA County residents. With a population and economy larger than many states and even some countries, it is critical to explore the experiences of young parents in LA County, including how they navigate public systems, identify workforce and post-secondary education opportunities, and contend with other barriers that prevent systems and policies from meeting their unique needs.
This Collaborative Framework draws upon input from Parent Advisors and aligns with the various initiatives underway in LA County to recommend a range of approaches and a set of practice and policy opportunities most ripe for action to better support 18-24 year-old-led families.