Meera Mani
Los Altos, California
Meera Mani is Vice President of the Families and Communities. She joined the Foundation in February 2009 as program officer, and in 2010 assumed responsibility for leading the preschool, after-school and summer enrichment programs.
Prior to joining the Foundation, Meera served as the president of The Clayton Foundation in Denver, Colorado. Under her direction, the foundation focused on operating high-quality programs for children from birth to five-years-old and providing education and professional development opportunities for the early childhood education workforce. Her leadership was instrumental in developing initiatives, organizations and government programs focused on building a comprehensive system of high-quality early care and education in Colorado.
As a leader Meera is known for bringing together diverse perspectives and building consensus to co-create solutions for complex social challenges. As a manager she has assembled high functioning teams, created inclusive organizational culture, and worked collaboratively with Trustees, staff, and external stakeholders to achieve success.
Meera has a master's degree in child development from M.S. University in India and a Doctor of Education in Educational Leadership and Administration from Boston University. She is an alum of the Ascend Fellows Program of the Aspen Institute and fellow of the Institute of Educational Leadership. She has served on many boards including The Children's Institute of Oregon, Colorado Education Initiative, The Denver Hospice, and the Educare of Silicon Valley.
Convenings Featuring Meera Mani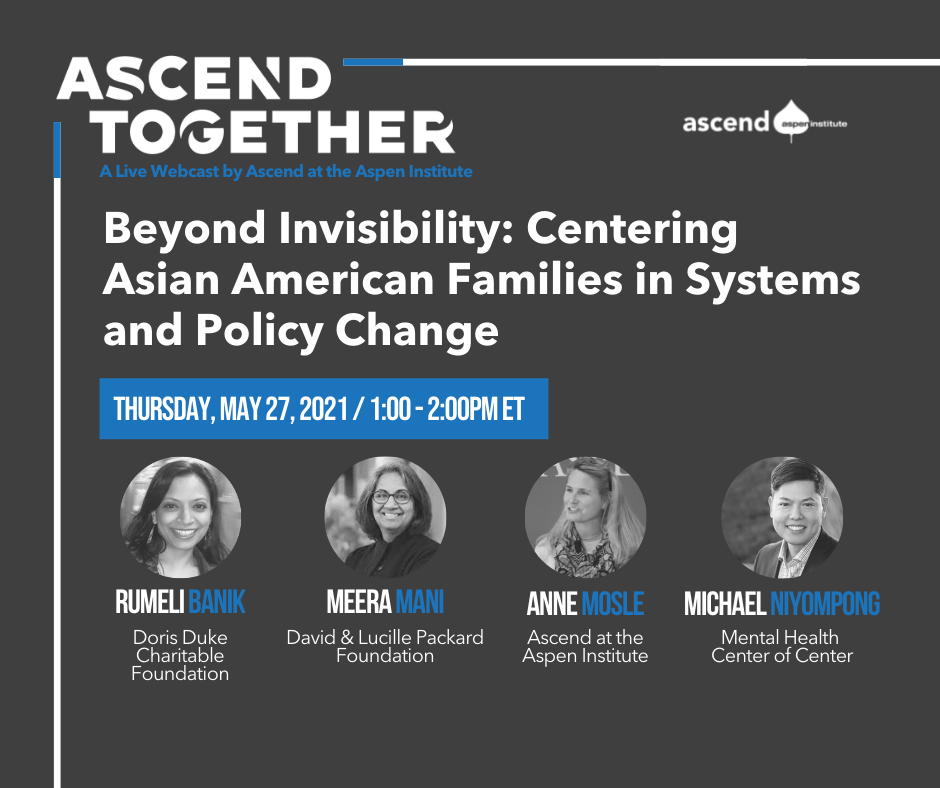 Location: Virtual (Zoom)
In our second episode of #AscendTogether, Anne Mosle was joined by Meera Mani from The David & Lucile Packard Foundation, Michael Niyompong from the Mental Health Center of Denver, and Rumeli Banik from the Doris Duke Charitable Foundation,...