Charting a New Future for Early Childhood Leadership and Equity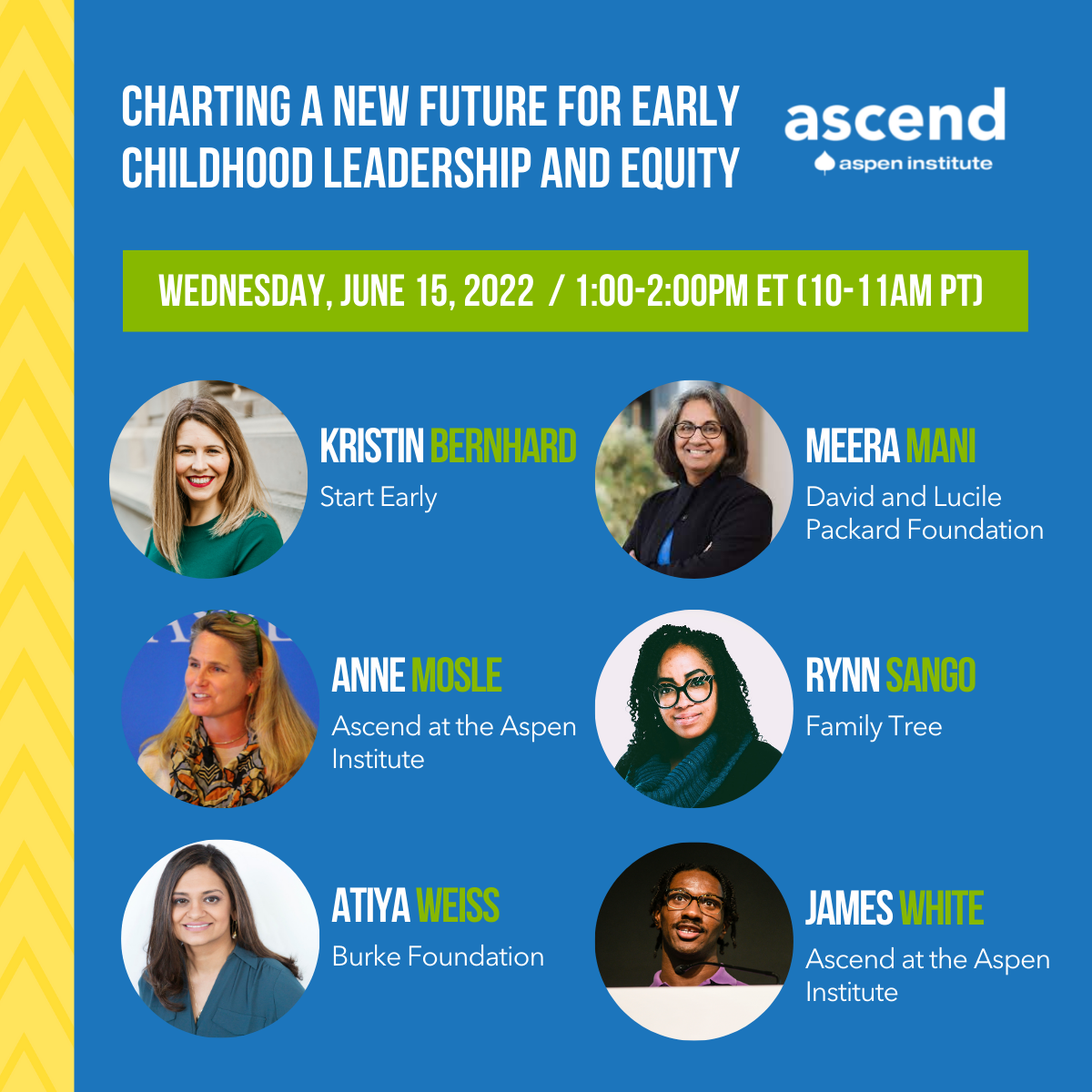 Please join us for a national release and strategic briefing on Toward a More Equitable Future: A Landscape Analysis of Early Childhood Leadership. This report zeroes in on the future of the early childhood field through the lenses of racial equity and leadership to drive systems change. Building on Ascend's 10-year track record of investing in diverse leaders driving the levers of change and innovation across all sectors, this analysis leverages research & insights from more than 80 leaders — from state and federal cabinet directors, service providers, funders, as well as parents with low-incomes and over 20 mission-aligned leadership programs.
Together, we will uncover the essentials for future leadership and offer perspectives to move the field forward.
Watch live on this page below or stream on Facebook, LinkedIn, or YouTube.