Miecha Ranea Forbes serves as Vice President for People and Culture at the Aspen Institute. In this role, Forbes oversees all internal talent, human resources, and people functions, and leads processes and structures that ensure that the Institute has the leadership, recruitment and talent development practices, and culture in place to achieve its mission of building a free, just, and equitable society. Forbes previously held the position of Senior Vice President of Culture, Inclusion, and Strategic Advising at Koya Leadership Partners, an executive search and strategic advising firm. There, she advised external clients on a wide range of human capital projects including organizational development, diversity, equity, and inclusion (DEI), performance management, and change management. Over the course of her career, she has helped many private and public organizations improve their overall employee experience in ways that reflect the values and culture of the organization. Prior to Koya Leadership Partners, Forbes was Director of Talent Acquisition with the KIPP Foundation—the nation's largest public charter school network—where staff more than doubled during her tenure. She also has previous professional chapters with Citizen Schools and Corporate Executive Board, volunteers in various community projects in Chicago, and has a BA in Sociology and African-American Studies from Brown University.
Convenings Featuring Miecha Ranae Forbes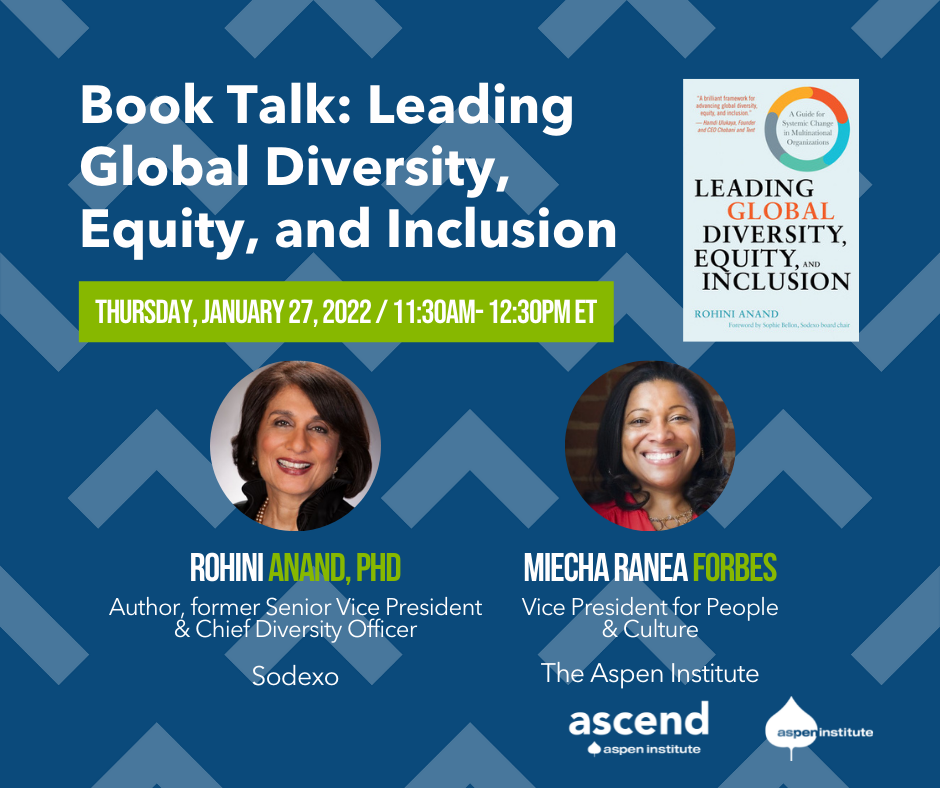 Location: Virtual (Zoom)
Dr. Rohini Anand's book, Leading Global Diversity, Equity, and Inclusion: A Guide for Systemic Change in Multinational Organizations, offers five proven principles for organizations to advance diversity, equity, and inclusion with a nuanced...