Rohini Anand Book Talk: Leading Global Diversity Equity and Inclusion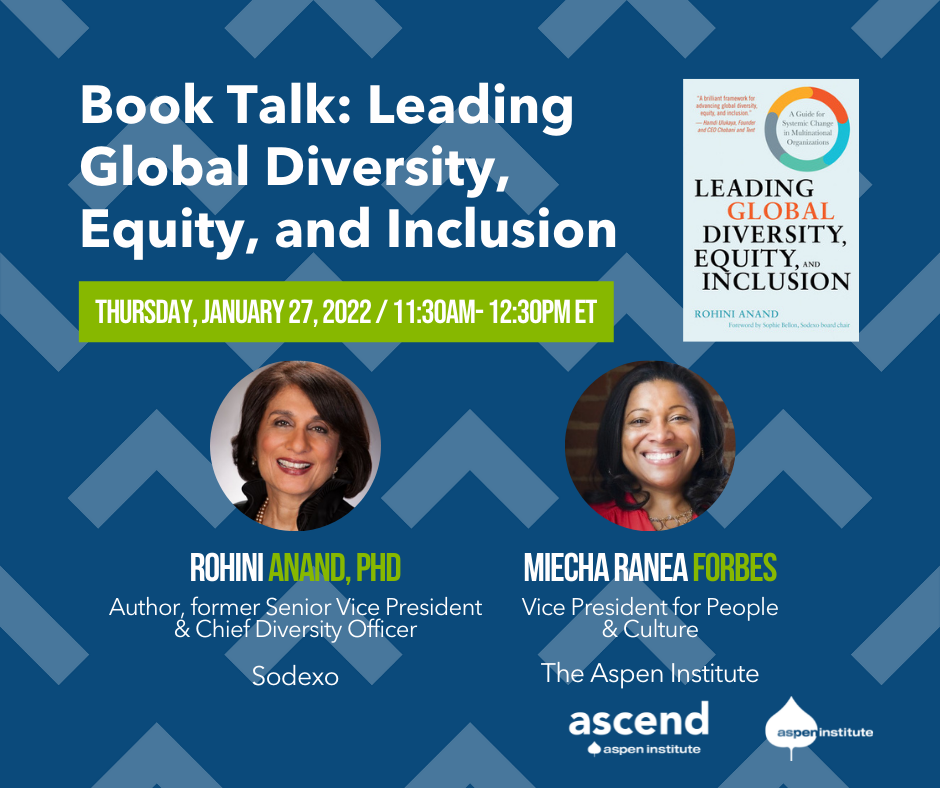 Dr. Rohini Anand's book, Leading Global Diversity, Equity, and Inclusion: A Guide for Systemic Change in Multinational Organizations, offers five proven principles for organizations to advance diversity, equity, and inclusion with a nuanced understanding of local contexts across countries and cultures. Dr. Anand is a strategic global business leader and trusted board member who has successfully transformed cultures, built an iconic brand with an enduring reputation, and grown businesses and driven sales. Dr. Anand also serves as an advisor to Ascend at the Aspen Institute's Family Prosperity Innovation Community, which maximize parents' and caregivers' access to family supportive employment opportunities in the U.S.
Event Information
Date: January 27, 2022
Time: 11:30 am - 12:30 pm ET
Location: Virtual (Zoom)
Host: Ascend at the Aspen Institute & The Aspen Institute
The right people.
The right time.
The right conversation.