Convenings Featuring Nat Kendall-Taylor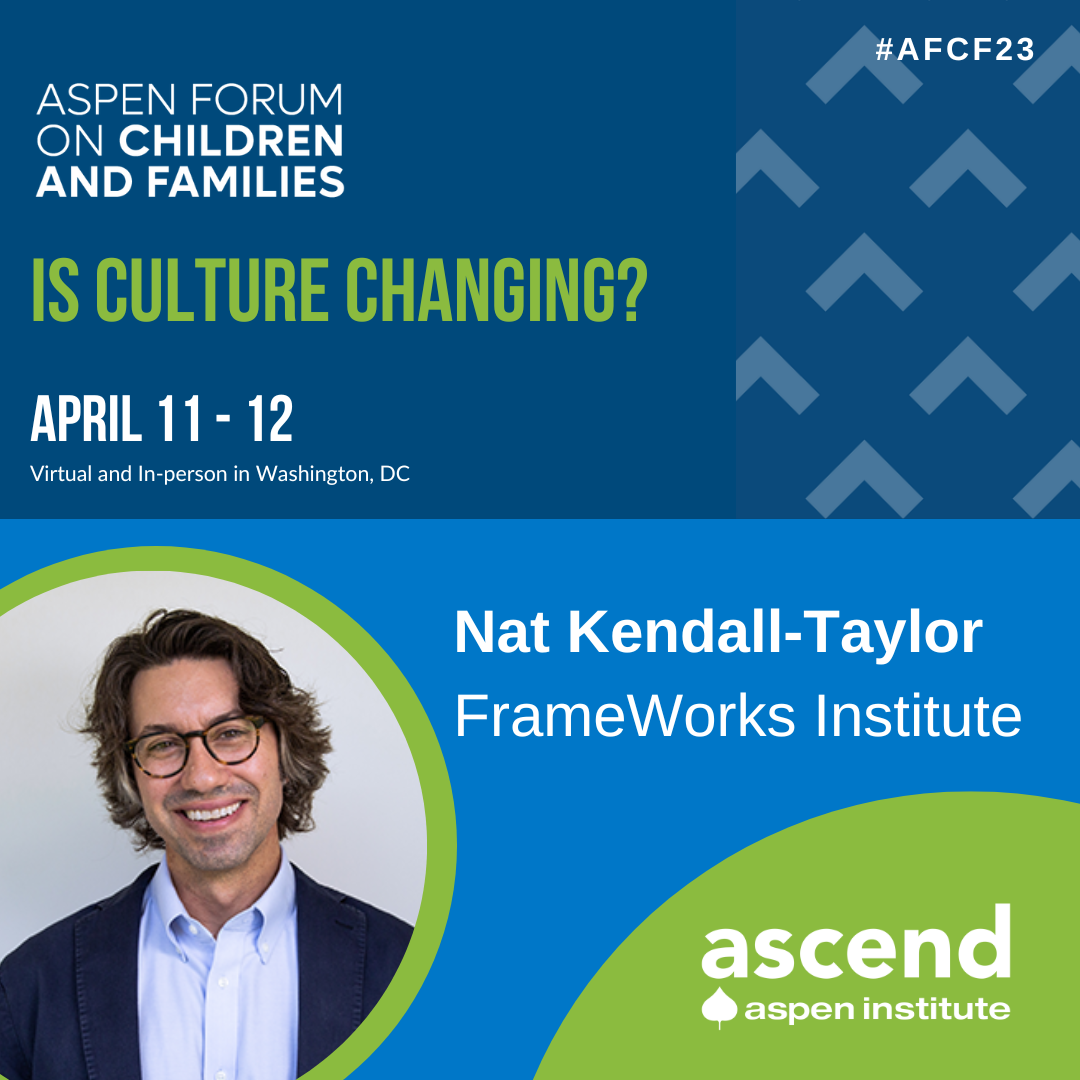 Date: April 11, 2023
Location: Washington, DC & Virtual
FrameWorks Institute CEO Nat Kendall-Taylor, PhD, will share revealing insights on public attitudes from The Culture Change Project – an ongoing investigation designed to uncover whether and how social and political turmoil is leading to shifts in...
Date: April 11, 2023
– April 12, 2023
Location: Virtual & In-Person in Washington, DC
Join us for our fourth Aspen Forum on Children and Families on Tuesday, April 11th and Wednesday, April 12th, 2023. Our 2023 theme is Taking Action for Family Prosperity. We will focus on solutions for policymakers, philanthropists, practitioners,...