Convenings Featuring Nat Kendall-Taylor
Location: Virtual & In-Person in Washington, DC
Over the course of two days, our discussions focused on bold, equitable, and pragmatic strategies for building prosperity and well-being for all families. Sessions include insights from the latest two-generation (2Gen) family data, examples of...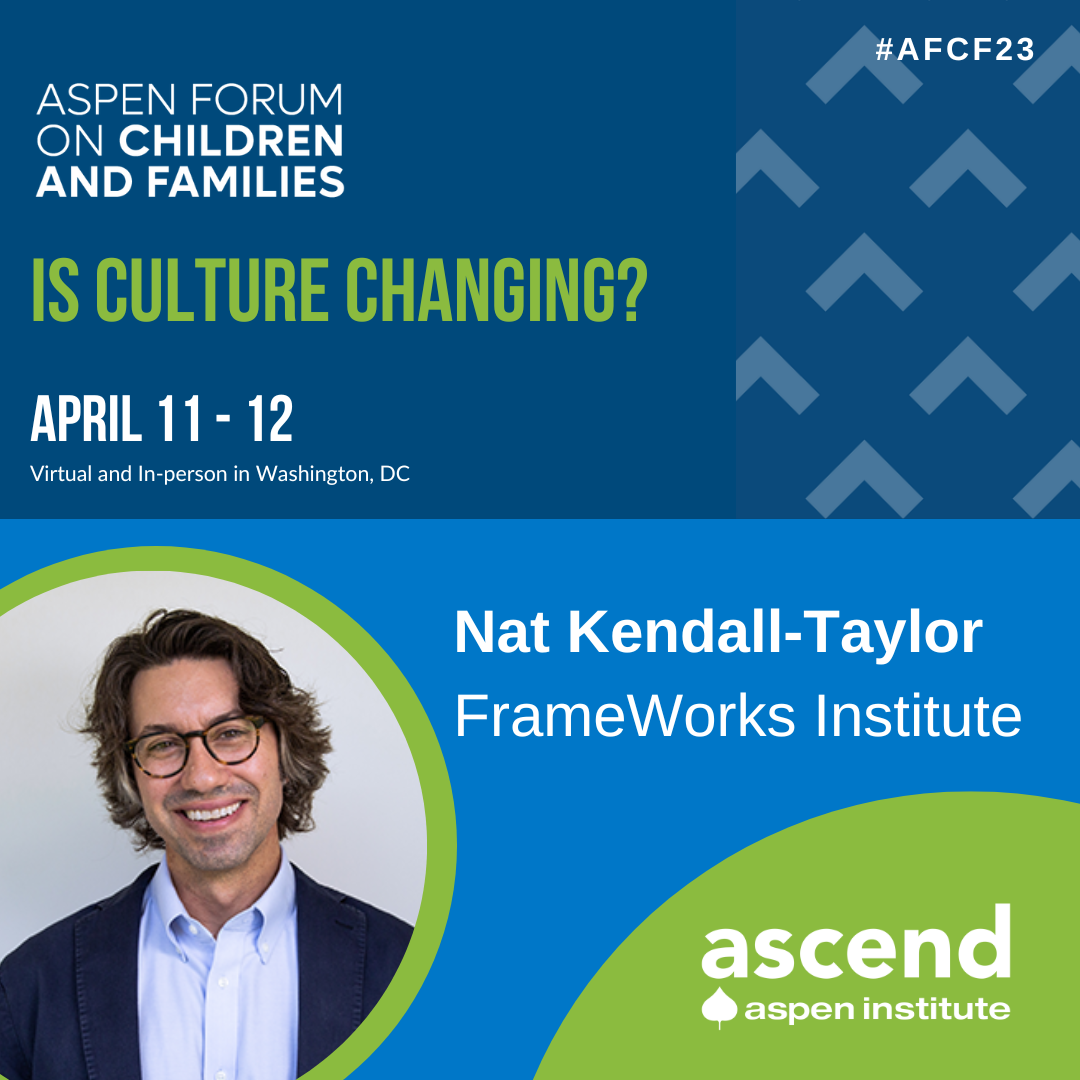 Location: Washington, DC & Virtual
FrameWorks Institute CEO Nat Kendall-Taylor, PhD, will share revealing insights on public attitudes from The Culture Change Project – an ongoing investigation designed to uncover whether and how social and political turmoil is leading to shifts in...