Vinice Davis
Vinice Davis is a venture partner at Imaginable Futures where she co-leads the organization's US two-generational approach to learning by focusing on postsecondary success of adult learners with children. Prior to joining Imaginable Futures, Vinice served as the chief operating officer of Purpose Built Schools Atlanta, a partnership with Atlanta Public Schools established to turn around several of the city's lowest performing schools. She was responsible for developing the infrastructure for finance and accounting, human resources, facilities, IT and operations for the organization.
Stories featuring Vinice Davis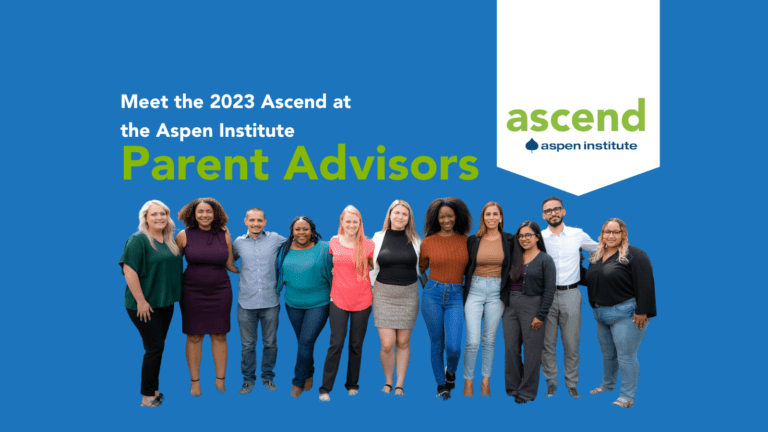 Today, Ascend at the Aspen Institute (Ascend) announced that 11 new Parent Advisors have joined its Postsecondary Success for Parents initiative (PSP) to help shape Ascend's expanded agenda to improve higher education policy and practice for student parents.
Six public entities were selected as strategic partners and field innovators to work with Ascend and achieve a shared goal of promoting postsecondary completion for parents by increasing access to supports and public benefits.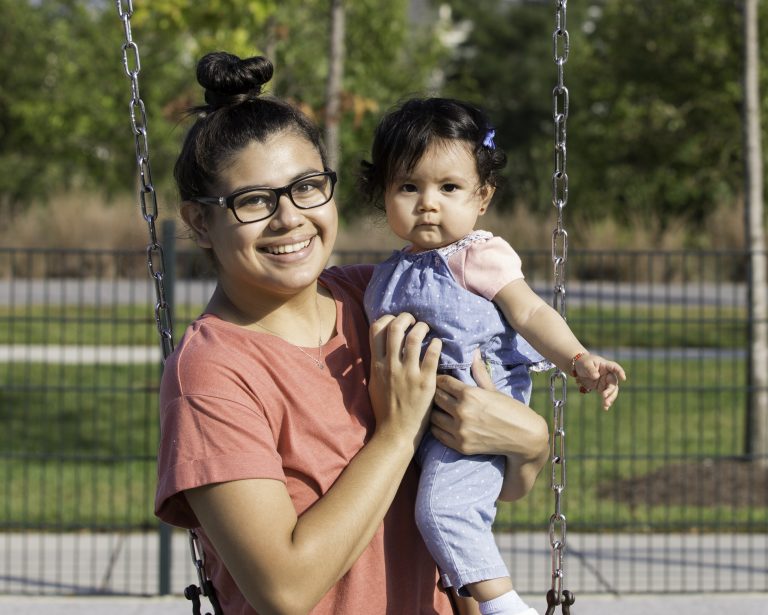 Contact: Alexis Williams Ascend at the Aspen Institute Alexis.Williams@aspeninstitute.org Aspen Institute Announces First-Ever Parent Powered Solutions Fund Awardees Parent Leaders Select Six Organizations Championing College Success for Undergraduate Students Raising Children Washington, DC – Today, Ascend at the Aspen Institute announced the recipients of the Aspen Parent Powered Solutions Fund – the first student parent-led fund dedicated to advancing the work of organizations and initiatives that support …
Aspen Institute Announces First-Ever Parent Powered Solutions Fund Grantees Read More »
Convenings Featuring Vinice Davis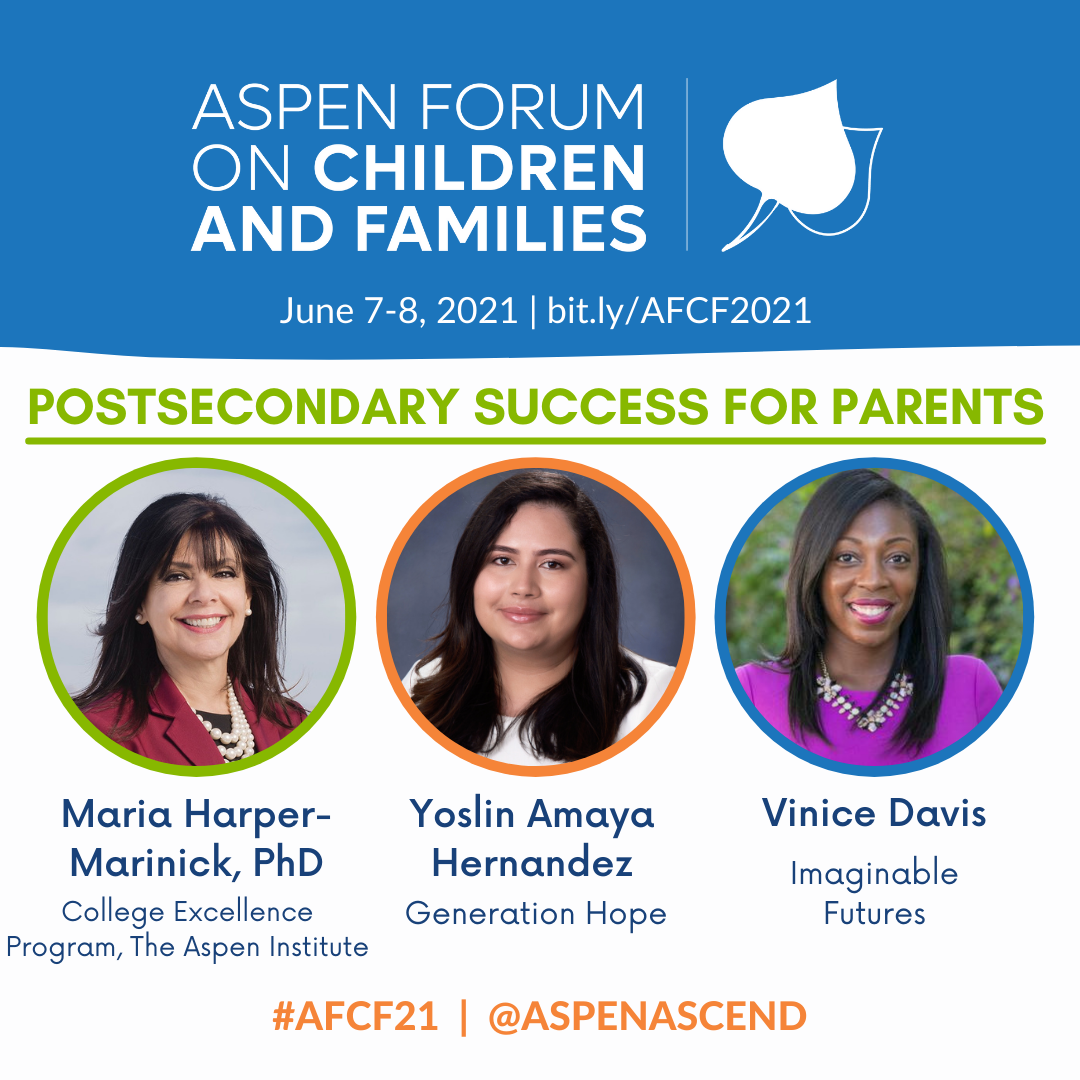 Location: Virtual (Zoom)
A conversation between powerful pairs of field leaders and innovators as they share insights grounded in experience about 2Gen solutions that will transform families' lives and communities....
Location: Virtual (Zoom)
In this episode of #AscendTogether, Anne Mosle was joined by Vinice Davis from Imaginable Futures and Waukecha Wilkinson, one of Ascend's Parent Advisors. They discussed the needs and superpowers of parents who are pursuing their postsecondary...