2Gen in Our Own Backyard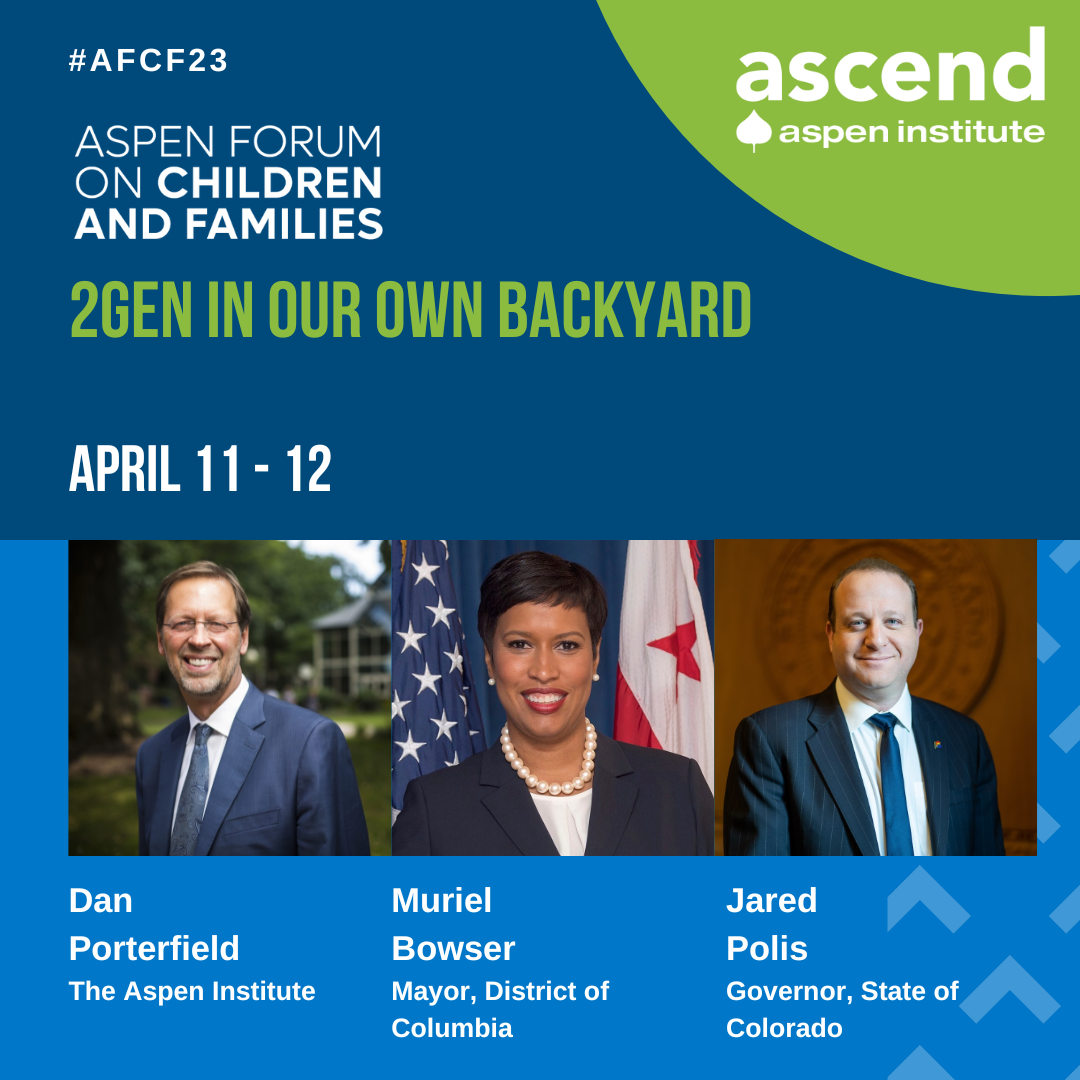 Since 2012, Ascend has nurtured 2Gen solutions in Aspen's own neighborhood, growing a Network of leaders and partners in Colorado and the District of Columbia with a focus on capacity-building, collaboration, and community impact. Here, leaders from Aspen's backyard tell the story of how and why place matters.
Event Information
Date: April 12, 2023
Time: 1:35 pm - 1:50 pm ET
Location: Washington, DC & Virtual
Host: Ascend at the Aspen Institute
The right people.
The right time.
The right conversation.