Muriel Bowser
Washington, District of Columbia
Muriel Bowser is the seventh elected mayor of Washington, DC. Mayor Bowser has served her hometown in elected office since 2004 as Advisory Neighborhood Commissioner (2004-2006), Member of the DC Council (2007-2015) and now Mayor since 2015. On November 8, she became only the second person elected three times as mayor of Washington, DC. She is the first African American woman to be elected to three, four-year terms as mayor of an American city.
Stories featuring Muriel Bowser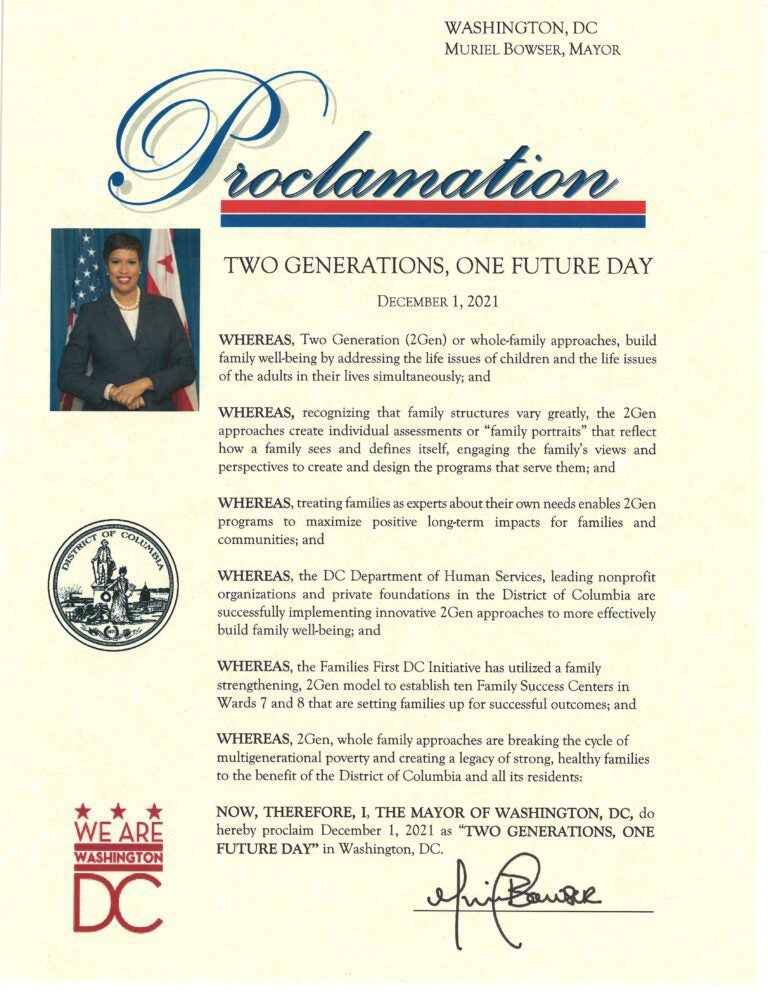 Mayor Muriel Bowser has officially proclaimed today, December 1st, 2021, as Two Generations, One Future Day in Washington, D.C.!
Convenings Featuring Muriel Bowser
Date: April 11, 2023
– April 12, 2023
Location: Virtual & In-Person in Washington, DC
Join us for our fourth Aspen Forum on Children and Families on Tuesday, April 11th and Wednesday, April 12th, 2023. Our 2023 theme is Taking Action for Family Prosperity. We will focus on solutions for policymakers, philanthropists, practitioners,...