Deidre Johnson
Denver, Colorado
Deidre Johnson is the CEO and executive director of The Center for African-American Health. The Center works toward health equity for the underserved African American community by offering culturally competent health education and outreach that empowers community members to overcome the root causes of health problems, maximize their own individual health, and access health and support services.
Stories featuring Deidre Johnson
We are pleased to share Ascend at the Aspen Institute's newest report – Reimagining Child Welfare and Realizing a Networked Approach to Family Well-Being. Tapping the expertise and experience of families, Ascend Fellows, and the Ascend Network, this report is the result of our effort that began in 2020 to interrogate the systems, practices, and policies that …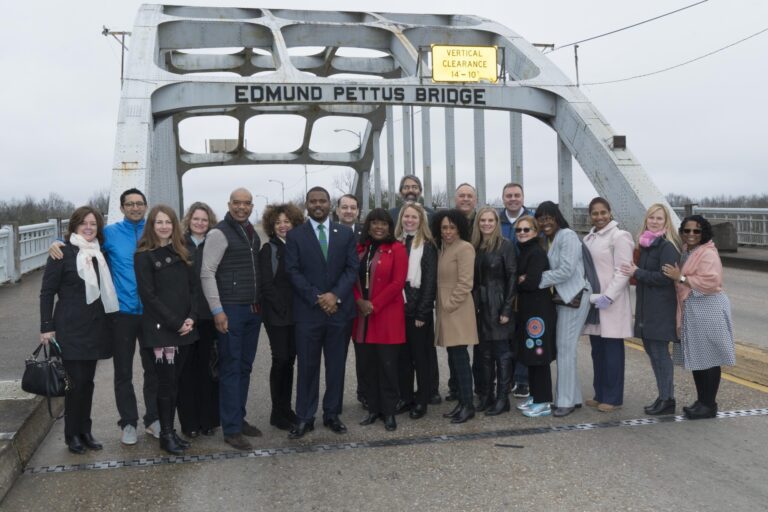 Image caption: Ascend Fellows at the Edmund Pettus Bridge in Selma, Alabama in 2018. Pictured left to right: Ann Kalass, Darius Tandon, Kirsten Lodal, Lori Severens, John Hudson III, Myla Calhoun, William Serrata, Dipesh Navsaria, Anne Mosle, Myra Jones-Taylor, Félix V. Matos Rodríguez, Laurie Miller Brotman, John Annis, Roxane White, Raquel Hatter, Sherece Y. West-Scantlebury, …
What would it take to make Colorado the best place to have a child and raise a thriving family? To answer that question, Ascend invested in a cohort of diverse leaders across systems and communities, on the Front Range and along the Western Slope – leaders with big ideas and leverage points to transform Colorado's …
Washington, DC, May 16, 2017 – The Aspen Institute announced the inaugural class of its Colorado Children and Families Health and Human Services Fellowship. The Fellowship invests in visionary leaders committed to making Colorado the best place to have a child and sustain a healthy, thriving family.