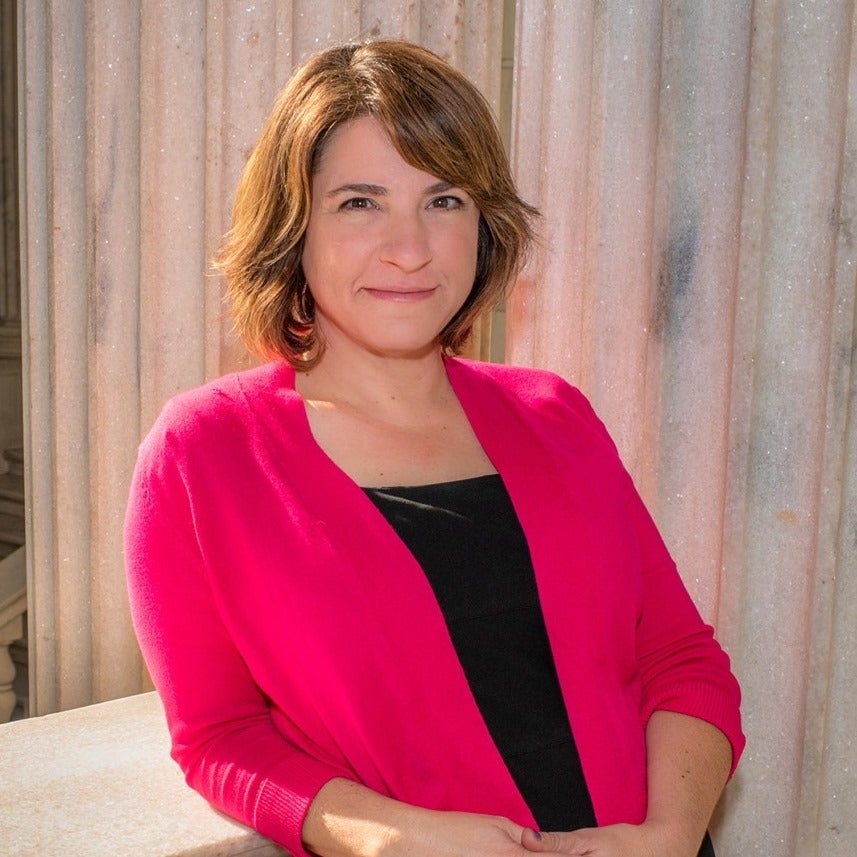 Gayle Goldin
Washington, DC
Gayle Goldin serves as a senior advisor for the Women's Bureau. Gayle is a policy analyst, strategist and former state senator. Most recently, Gayle served as campaign advisor to Family Values @ Work, where she helped coalitions around the country pass paid leave legislation while also advocating for a national paid family and medical leave program. Gayle has also served as the strategic initiatives officer at Women's Fund of Rhode Island, where she developed a gender equity policy platform, ran the Women's Policy Institute and oversaw the grant making process.
In 2001, two things changed Gayle's life: she broke her back and became a mom. Questioning caregiving policies in the U.S., Gayle started organizing and then ran for office. In her first year as a state senator, Gayle successfully championed the passage of Temporary Caregiver Insurance, making Rhode Island the third state with paid leave and the first state to ensure everyone who used it has a right to return to work afterwards. During her legislative career, she also led efforts to increase access to affordable child care, improve health care, raise the tipped minimum wage and address the gender and racial wage gap.
Gayle holds an undergraduate degree from McGill University and earned her master's degree from Tufts University.
Convenings Featuring Gayle Goldin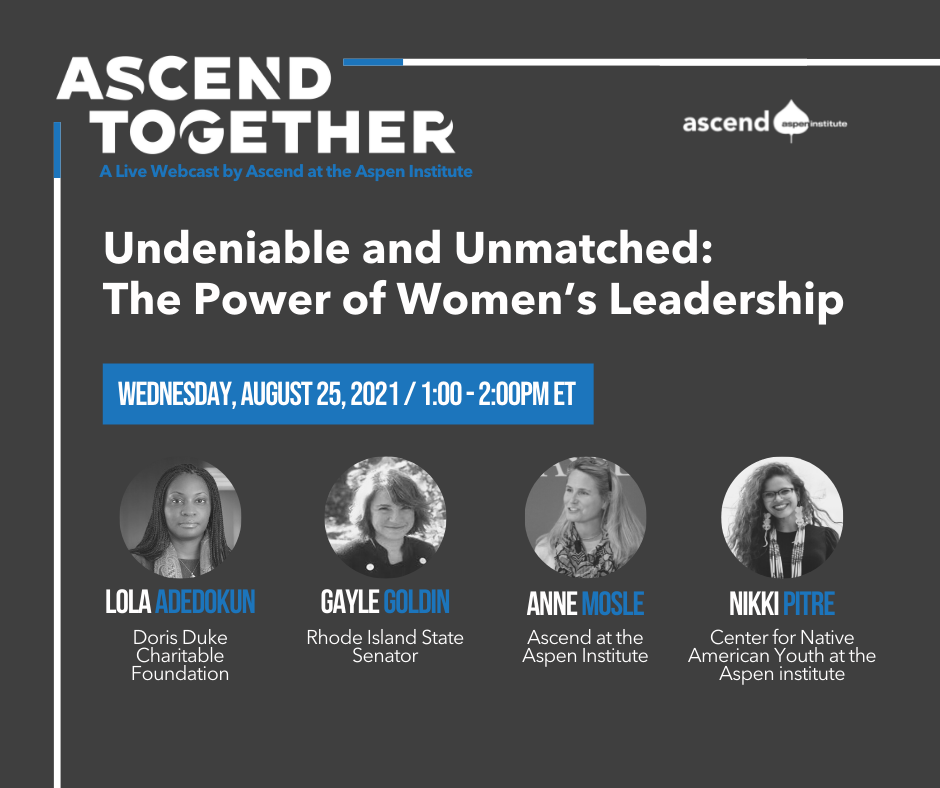 Location: Virtual
In our third episode of #AscendTogether, Anne Mosle was be joined by Gayle Goldin from the Rhode Island State Senate, Nikki Pitre from the Center for Native American Youth, and Lola Adedokun from the Doris Duke Charitable Foundation. In...