Undeniable and Unmatched: The Power of Women's Leadership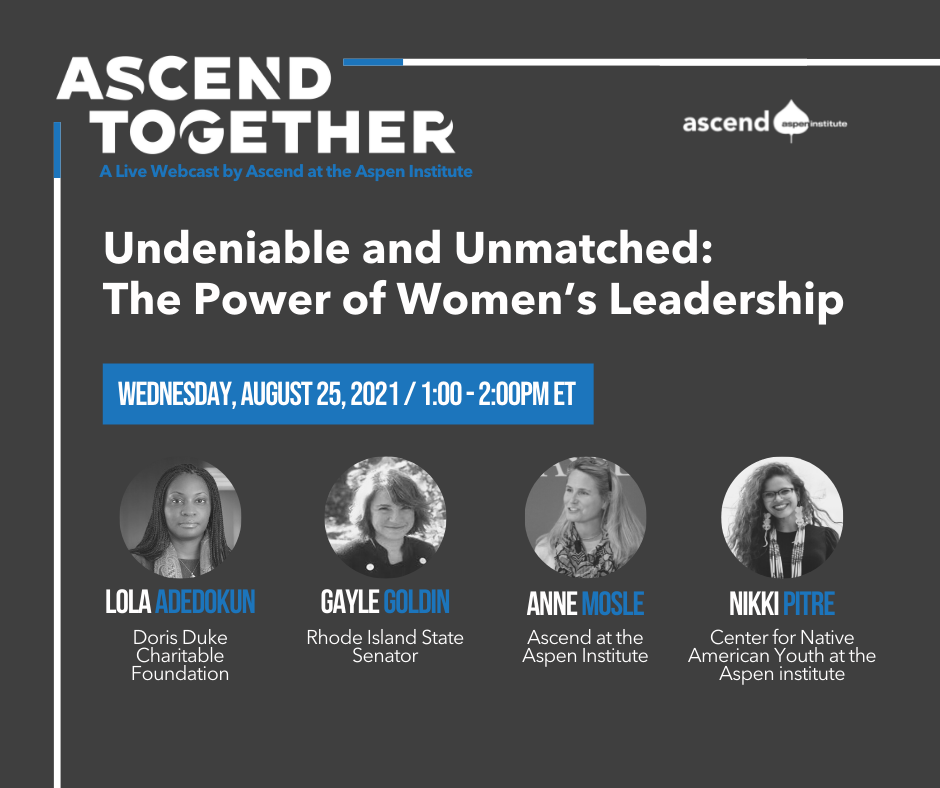 In our third episode of #AscendTogether, Anne Mosle was be joined by Gayle Goldin from the Rhode Island State Senate, Nikki Pitre from the Center for Native American Youth, and Lola Adedokun from the Doris Duke Charitable Foundation. In recognition of the anniversary of women's suffrage and equality day, our special guests Gayle Goldin, Nikki Pitre, and Lola Adedokun discussed the undeniable power of women's leadership and opportunities ahead to center gender and racial equity to transform communities and systems that create inclusive pathways for generations to come to reach their full potential.
This conversation is the third episode of the Ascend Together webcast series, which delves into policy solutions for creating more equitable pathways for children and families.