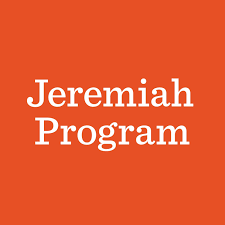 Jeremiah Program disrupts the cycle of poverty for single mothers and their children two generations at a time. Moms are at the center of what Jeremiah Program does. They provide the necessary support for moms in pursuit of economic mobility, but moms themselves are the best architects of the solutions to their families' challenges. And they're positioning moms to be those architects, impacting not only their families but also their communities.
Stories featuring Jeremiah Program
The 2Gen Accelerator Community is a new effort bringing together 15 local and national organizations with best practices for two-generation (2Gen) or whole-family approaches.

Yolanda Johnson-Peterkin was taught to always take care of those around her, but didn't always see education as a way of doing so After dropping out of school and later finding herself incarcerated and pregnant, Yolanda became determined to change the course of her life. Once she was released, Yolanda focused on establishing a relationship …
'1 in 5' Season 2 Episode 5: Meet Yolanda Johnson-Peterkin Read More »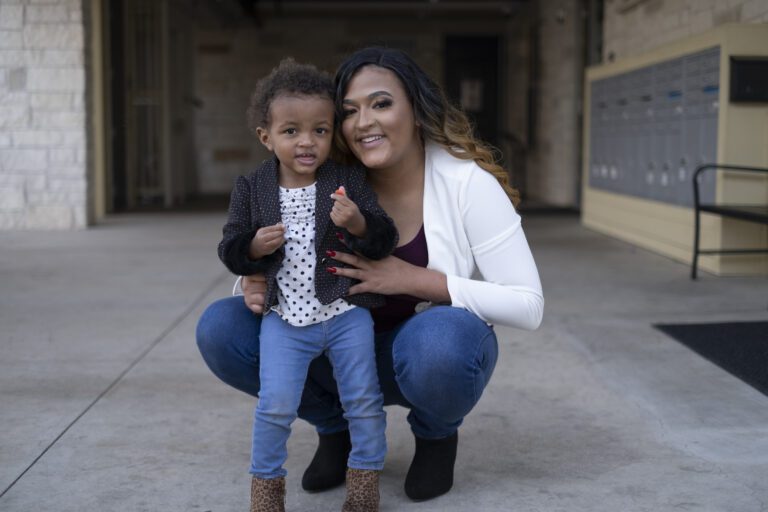 Sydney is currently a pre-law student. She spends most of her free time with her 22-month-old daughter Amiyah, painting, going for walks, and spending time with friends and family.
Angelina is a mentor with Jeremiah Program in Boston, and a former participant herself. She enjoys spending quality time with her family, and has recently gotten married. She is passionate about giving back to her community and guiding other mothers to push toward their goals.
These last few months have been painful and emotional for all of us. We watched as another Black man was killed, a Black woman's murder continues to be ignored, peaceful protests were disrupted, and rights were infringed upon. It has been a fearful and frustrating time during which we've all wondered if we'll finally see …
Anne Mosle, vice president at the Aspen Institute and executive director of Ascend at the Aspen Institute, delivered a keynote address to the City Club of Cleveland in Ohio about the two-generation approach on Thursday, February 27. Following her lecture, she also participated in a question and answer session with present and online guests who viewed the conversation via livestream. The City Club is a non-partisan free speech forum that has convened world …
Shifting Mindsets: The Promise of a Two-Generation Approach Read More »
Convenings Featuring Jeremiah Program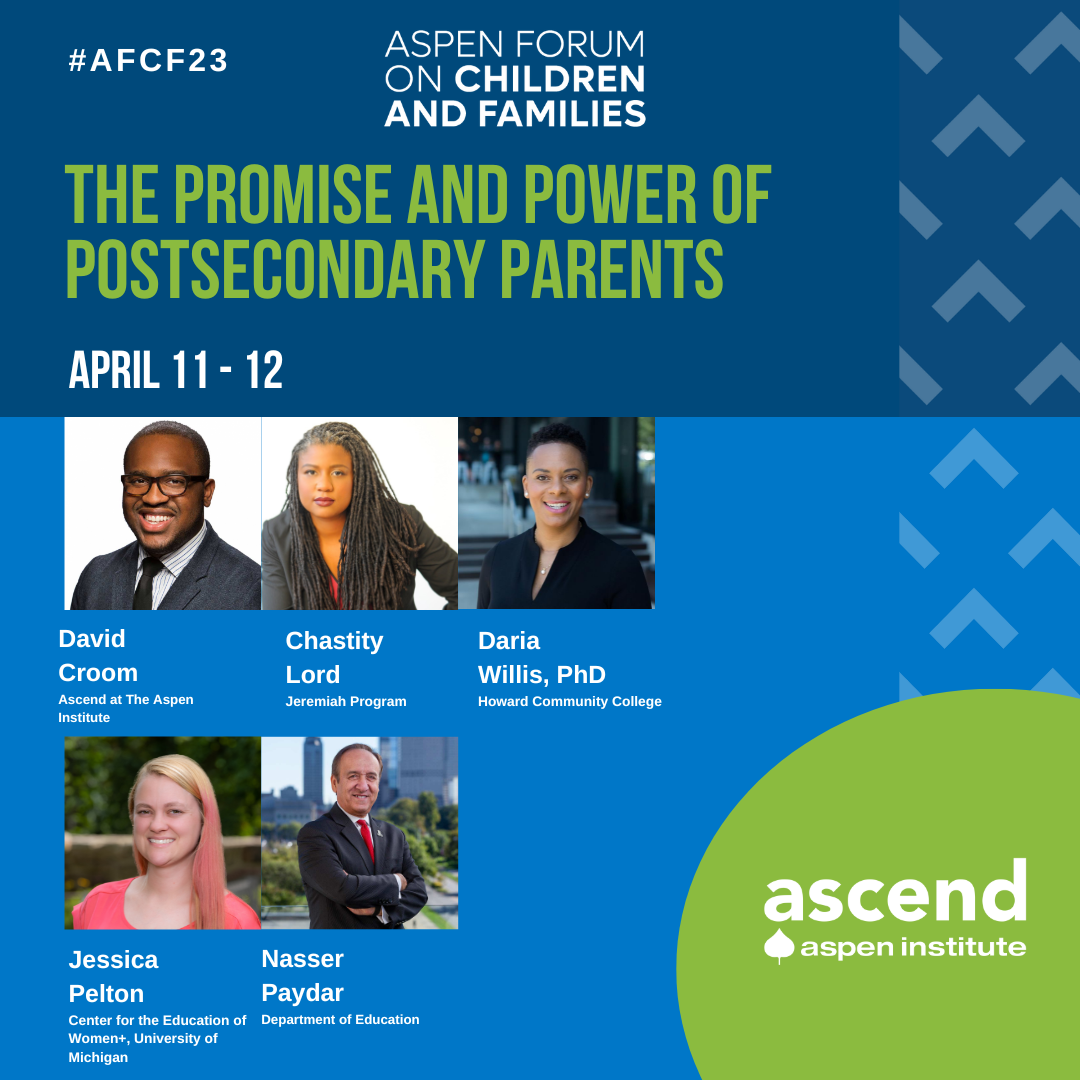 Location: Washington, DC & Virtual
More than 1 in 5 college students is a student parent – exceptional individuals juggling caregiving, studying, working, and more. In this session, join leaders reimagining postsecondary systems to be more accessible to and inclusive of student...