These last few months have been painful and emotional for all of us. We watched as another Black man was killed, a Black woman's murder continues to be ignored, peaceful protests were disrupted, and rights were infringed upon. It has been a fearful and frustrating time during which we've all wondered if we'll finally see the systemic changes that have disadvantaged marginalized communities for generations. Like many of you, I am hopeful that these events have sparked an awakening for our communities and for our nation, and that there's a renewed commitment to pursuing equity for all people.
Jeremiah Program has worked for more than 20 years to help single moms and their children disrupt the cycle of poverty and has impacted thousands of lives. We should all be very proud of what JP, our families, and our staff have accomplished with the help of our supporters. But we can and must do more.
As Jeremiah enters the next phase of its work, it's vital that we ensure that JP's goals and strategies are aligned with the women and communities that we serve and that we, as an organization, live our core values. Beginning immediately, Jeremiah's Leadership Team will embark upon an assessment of our organizational goals, reflecting on how our values manifest in our language, how we discuss our families and our work, how and with whom we conduct business, how we recruit, onboard and support staff, board and volunteers. We'll also reflect on who we've been and who we should be, understanding that aspiring to do better does not negate the good work of the past. It does not change our mission of disrupting generational poverty two generations at a time for single moms and their children—in fact I think it will move us closer.
We want to center our moms in everything we do, acknowledging the trauma, and systemic and structural inequities, that are woven through their realities as women experiencing poverty. We also want to ensure that our children are receiving culturally competent lessons that celebrate their greatness and embrace the richness and differences of all communities. As an organization, we need to bring race into the conversation about how we go about our work disrupting poverty, and we need to acknowledge that a woman's race plays a significant role in the type of education she receives, whether she grows up in poverty and her future economic outlook.
This is equally true for many of our children. To that end, we will examine our programming through a racial and socio-economic lens and begin addressing policies that propagate the systems that negatively impact our moms and families.
All of us are committed to doing the very best we can for our moms and families. I'm confident that this assessment and renewed commitment to the women and children we serve will help us do even more. As Maya Angelou has said, "When we know better, we do better."
Chastity Lord is the president and CEO of Jeremiah Program. She is a National Advisor with the Ascend Postsecondary Success for Parents Initiative.
Related Posts

An episode of firsts! Our first live episode recorded at the inaugural Ascend Parent Advisor Convening in Aspen, CO in front of an audience of student parents.

Today, Ascend at the Aspen Institute announced that four community colleges from across the United States have been selected as partners to its Postsecondary Leadership Circle Activation Fund.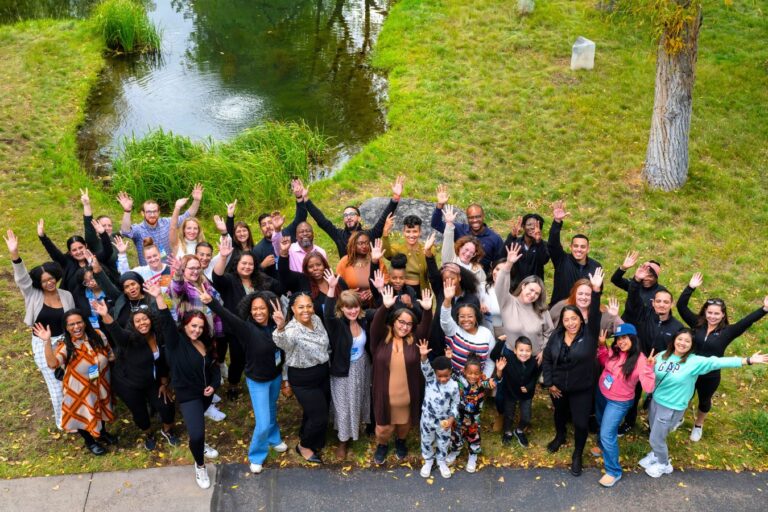 Snapshots from the 2023 Ascend Parent Advisor Convening in Aspen, Colorado.
Featured from the Ascend Community