'1 in 5' Season 2 Episode 5: Meet Yolanda Johnson-Peterkin
Yolanda Johnson-Peterkin was taught to always take care of those around her, but didn't always see education as a way of doing so After dropping out of school and later finding herself incarcerated and pregnant, Yolanda became determined to change the course of her life. Once she was released, Yolanda focused on establishing a relationship with her son, all while juggling two jobs and school. As she continues to reach new professional and educational heights, Yolanda draws on her experiences to uplift others and create opportunities for formerly incarcerated women.
Listen
You can read the episode transcript here.
Resources
College & Community Fellowship supports women with criminal justice involvement while they obtain college degrees and leadership skills that promote self-efficacy and civic engagement.
Jeremiah Program is a national organization with a mission to disrupt the cycle of poverty for single mothers and their children, two generations at a time.
Women Transcending at Columbia University's College of Justice focuses on the impact of the mass incarceration system on women and girls and the roles that women are playing in changing those systems.
Related Posts

An episode of firsts! Our first live episode recorded at the inaugural Ascend Parent Advisor Convening in Aspen, CO in front of an audience of student parents.

Today, Ascend at the Aspen Institute announced that four community colleges from across the United States have been selected as partners to its Postsecondary Leadership Circle Activation Fund.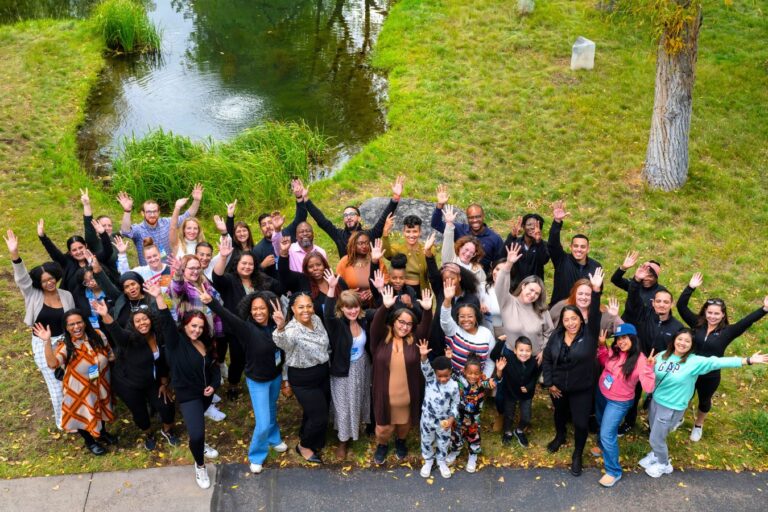 Snapshots from the 2023 Ascend Parent Advisor Convening in Aspen, Colorado.
Featured from the Ascend Community