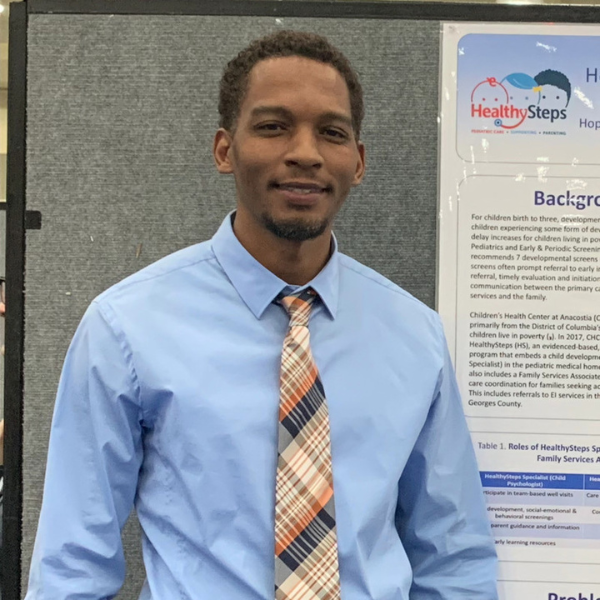 Randall Baylor
Washington, District of Columbia
Randall Baylor is a Project Lead with Children's National, as well as, a member of the Early Childhood Innovation Network (ECIN), Healthy Steps, and Child Health Advocacy Institute (CHAI) within Washington, DC. Randall specializes in care coordination, resource logistics, parent navigation, and specialty medical referrals mostly encompassing the reduction of adverse childhood experiences and social determinants of health through innovative and non-traditional informative approaches.
Mr. Baylor's professional journey has been committed to working with marginalized children and adults through influential work within: Temporary Assistance for Needy Families (TANF), Youth and Adult Behavioral Health, and Child and Family Advocacy. As a lifetime Washingtonian this work has assisted in empowering District of Columbia residents with information to promote life enhancement. Currently, Mr. Baylor has orchestrated and managed the redesign of the early intervention referral system within Washington DC through strategic partnership and citywide collaboration.
Randall has developed a longstanding relationship with key stakeholders within the District of Columbia, including, but not limited to, and surrounding areas empowering and equipping District of Columbia residents with information and skills to succeed in life.
Stories featuring Randall Baylor
As state and federal lawmakers prepare for the year ahead, more than 350 practice and community leaders, policymakers, researchers, and philanthropists - including Ascend Fellows, Family Prosperity Innovators, and Ascend Network Partners - joined us at the 2019 Aspen Forum on Children and Families to harness this momentum for investing in the full potential of children and families, two generations at a time.
Convenings Featuring Randall Baylor
Date: April 11, 2023
– April 12, 2023
Location: Virtual & In-Person in Washington, DC
Join us for our fourth Aspen Forum on Children and Families on Tuesday, April 11th and Wednesday, April 12th, 2023. Our 2023 theme is Taking Action for Family Prosperity. We will focus on solutions for policymakers, philanthropists, practitioners,...