Rinku Sen
Round Rock, Texas
Rinku Sen is the Executive Director of Narrative Initiative. She is formerly the Executive Director of Race Forward and was Publisher of their award-winning news site Colorlines. Under Sen's leadership, Race Forward generated some of the most impactful racial justice successes of recent years, including Drop the I-Word, a campaign for media outlets to stop referring to immigrants as "illegal," resulting in the Associated Press, USA Today, LA Times, and many more outlets changing their practice. She was also the architect of the Shattered Families report, which identified the number of kids in foster care whose parents had been deported. Her books Stir it Up and The Accidental American theorize a model of community organizing that integrates a political analysis of race, gender, class, poverty, sexuality, and other systems. As a consultant, Rinku has worked on narrative and political strategy with numerous organizations and foundations, including PolicyLink, the ACLU and the Nathan Cummings Foundation. She serves on numerous boards, including the Women's March, where she is Co-President and the Foundation for National Progress, publisher of Mother Jones magazine.
My Truth
We need to make friends, not allies. I aim to destroy the notion of racial hierarchy itself, not just shift my own position on the ladder.
Stories featuring Rinku Sen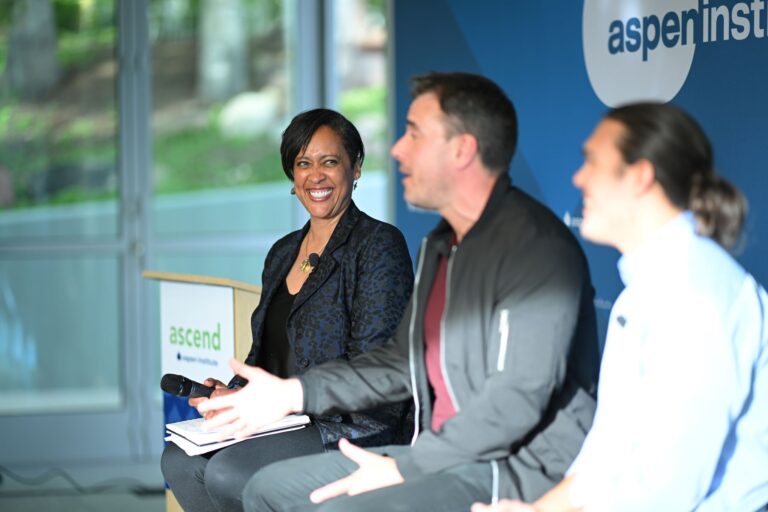 This year, the Aspen Idea Festival returns to in-person programming at our campus in the Rocky Mountains June 25 - July 1, 2022.
Poverty is the result of poor policy choices. These choices reflect our national values and decide who deserves access to opportunity to achieve their dreams and who does not. This flawed mindset has led to persistent inequities and a hollowing of our shared humanity. Change is possible. The choice is ours.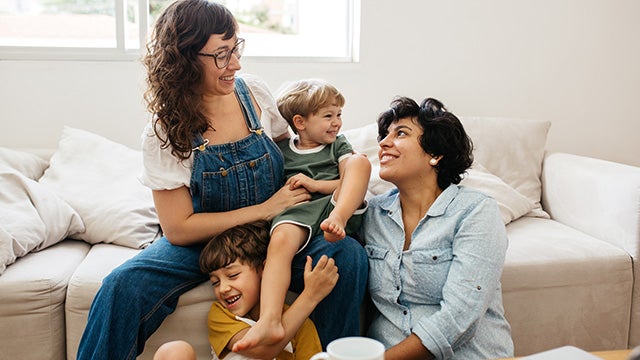 In order for America to thrive, our families must thrive. This is the understanding of Ascend at the Aspen Institute, a program dedicated to mobilizing systems, policy, and social impact leaders who are working to create a world where every family passes a legacy of well-being from one generation to the next. This week, the Institute announced that 19 leaders were selected for the 2021 Ascend Fellowship, an 18-month-long program that brings together innovators from diverse backgrounds to build political will, change systems, and drive policy that benefits the well-being and prosperity of all children and families in the US.
Convenings Featuring Rinku Sen
Date: April 11, 2023
– April 12, 2023
Location: Virtual & In-Person in Washington, DC
Join us for our fourth Aspen Forum on Children and Families on Tuesday, April 11th and Wednesday, April 12th, 2023. Our 2023 theme is Taking Action for Family Prosperity. We will focus on solutions for policymakers, philanthropists, practitioners,...