'1 in 5' Episode 1: Meet Waukecha Wilkerson
Waukecha Wilkerson is a single mother of 13-year-old and 4-year-old sons and a 6-year-old daughter. She graduated from Coastline Community College in the Spring of 2020 with two associate degrees in psychology and social and behavioral science. She is a current student at Sacramento State University, pursuing a B.A. degree in psychology.
Waukecha fulfills her passion for serving others through her life coaching business, Won't She Do It. As a life coach, she encourages others to identify their goals, creates paths towards achieving their goals, and lays out actionable steps to take towards creating their best life. Waukecha also forks full-time as a Customer Supervisor for Dermalogica, a leading national skincare brand.
Waukecha views bring a single mother as motivation to reach her goals. She was the recipient of several scholorships in 2019 including the Sorpotimist Live Your Dream Award. She is inspired by her mentors and organizations, such as Project Self Sufficiency that have been instrumental in providing a "Hand-up" for her and her family during a period when time and resources were scarce.
When she's not working or studying, you can find Waukecha encouraging other student parents along their journey to economic independence through higher education. Waukecha is committed to be an example for her children and community by demonstrating that challenges are just victories that you have not won yet.
Listen
You can read the episode transcript here.
Resources
Project Self Sufficiency is a resource for low-income, single parent families, which aims to achieve economic independence through higher education. They offer an array of support with adult education, including scholarships, child care assistance, and financial assistance such as money back for textbooks.
Imaginable Futures is a global philanthropic investment firm that partners with public and private sectors to make education more attainable for all people.
Related Posts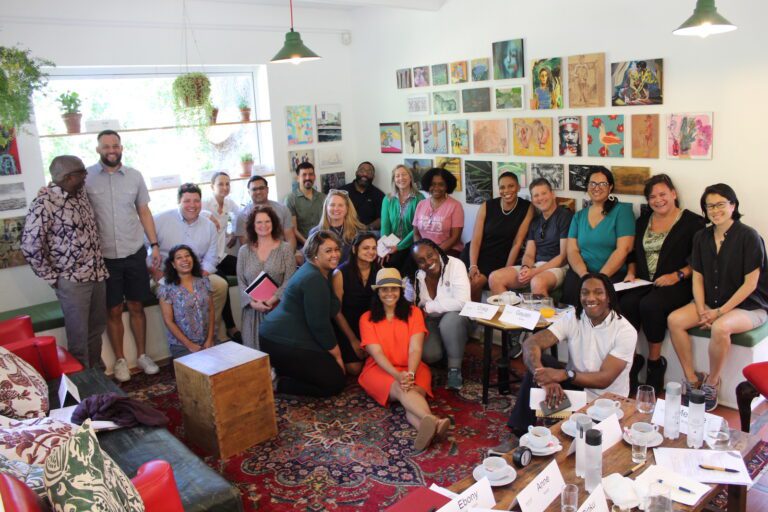 We've selected four projects from the 2021 Class of Fellows that show impressive potential in both their scope and capacity to address timely issues. 
In an Inside Higher Ed article, David Croom and Generation Hope provide important perspective into why the student parent population is important for higher education institutions to prioritize.

Today, Ascend at the Aspen Institute (Ascend) released the second season of "1 in 5," its highly rated podcast that explores the multifaceted lives of the one in five college students raising children.