Two Generations, One Future – Right Approach, for Right Reason, We are Ready
An Open
Letter

to the Ascend

Network

As the Biden Administration and other policy leaders seek our counsel about the best way to build back better for children post-pandemic, let's back what we know works: 2Gen approaches that support children TOGETHER with their parents and caregivers.

As an Ascend Network Partner, you know that the health and economic well-being of our children and families is the most fundamental barometer of the health of our nation. As we climb out of a global pandemic and face the racial reckoning in the U.S., we all are called to dig deep and rally our collective power for children and families, especially those struggling the most and facing the greatest inequities. With representation across all 50 states, the District of Columbia, and Puerto Rico reaching more than 10 million families, we have power and voice, individually and collectively, to improve the lives of millions of families in a way that honors their lived experiences and is done equitably across race and gender.

2Gen approaches, implemented at the state and federal levels, show that together is better. Let's stand united in our call for applying 2Gen approaches to our recovery and transformation. Here are five ways 2Gen makes its impact.

First, 2Gen approaches benefit entire families. 2Gen focuses on children simultaneously with their parents and caregivers so we set the whole family on a path to prosperity. When we focus only on children, we discount the enormous impact parents and caregivers have on their development and well-being. If we want children to get three healthy meals a day, we need to make sure the adults in their lives have good paying jobs and access to nutritional foods close to home and mental health supports. If we want children to succeed in school, studies prove that they have a better shot if their parents also have educational opportunities. If we truly want to make child poverty history and not a destiny, we need to approach children with a whole family lens.

Second, it addresses longstanding inequities. 2Gen is how we make the most of the opportunity to advance racial and gender equity for children and families. We have an unprecedented opportunity to support and leverage the Biden-Harris Administration commitment to racial equity. We can meaningfully address historical, structural racism and end pernicious intergenerational disparities that hinder economic security, limit educational success, and compromise health and well-being for children and families of color. The pandemic has made a bad situation worse for these families. The 2Gen approach is built on the understanding that you can't break the cycle of poverty without supporting the family. A first step is to end the blaming and undervaluing of parents and caregivers of color, including moms who increasingly lead households. When we focus on children exclusively, leaving parents out of the equation, we gloss over longstanding issues of discrimination rooted in inadequate, underfunded and disconnected systems. The 2Gen approach recognizes parents are resilient already. Let's seek to change the narrative about finding solutions for families by addressing societal gaps in responsibility – not by placing more of the responsibility on parents.

Third, the 2Gen approach listens to families as a starting point, not an afterthought. Parents and caregivers agree with the experts that programs designed for whole families work best. When we asked mothers and fathers with low-incomes and across race, geography and family structures what policies and programs serve them best, they have a clear preference for those that focus on the whole family, rather than just children or parents alone. A father in Ascend's Parent Voices 2020 focus group said their ideal program for families would "fight homelessness … and put money into early education for my kids; all our kids' futures." As another parent put it, "setting up the family to succeed as a whole" means honoring all families and the ways we live, work, and care for each other. All programs meant to help children and their families need the expertise and experience of parents most impacted by these systems and policies. We need to do more for, and with, families.
Fourth, 2Gen takes an innovative approach, applying the latest research and brain science for stronger outcomes. The value of investing in families, especially when children are young and adult caregivers are starting out, has been well captured by economists such as Nobel Laureate Dr. James Heckman. Parental education is closely related to children's academic achievement, making clear that investments in children's early development are multiplied by efforts that help parents increase their economic prospects. Parents with health insurance are more likely to seek care for their children as well as themselves, improving outcomes for the entire family. Studies show improved access to high-quality childcare increases employment rates and incomes for working parents, especially mothers. For families with an annual income of $25,000 or less who also have young children, a $3,000 difference in parents' income when their child is young is associated with a 17 percent increase in the child's future earnings. The point is that research should drive federal and state investments to produce stronger human and economic returns.
Fifth, 2Gen breaks down silos, aligning systems to enhance results rather than undermine them. In many states, a 2Gen approach has connected disparate services – from food programs to child care to home visitation – and made them work seamlessly for families who need all of them. The new administration can use these models to form a bipartisan Council of Governors — with a focus on states that have demonstrated a commitment to improving outcomes for children by embracing a 2Gen approach that aligns and links child and parent programs and policies. Start by studying what is working and what is not when it comes to reaching children, parents, and families adequately, taking into account the challenges and barriers of aligning federal and state early childhood funds and other benefits, such as housing, Medicaid, WIC, TANF, and SNAP. Examples of issues that governors could tackle include poor parent-infant attachment due to economic stress or depression, developmental delays related to food scarcity or insecurity and poor nutrition, or delayed language development resulting from a lack of understanding of the importance of creating language-rich caregiving environments for babies and toddlers.
To make a difference now, when American families need it most, we don't have to search for what works to strengthen families and put all family members on a path to mobility. We've had 2Gen programs at the local, state, and federal levels proving their efficacy for the last decade. The 2Gen approaches are well informed by those most impacted and rooted in the community.
This approach works and it is also popular with the public and with policymakers. 76 percent of all voters, across both parties, support a 2Gen approach. These numbers have increased by five percentage points in recent years, making it one of a few policy ideas that holds such a high level of bipartisan support.
Never before have we needed solutions that can immediately improve the prospects for our families, and we have powerful 2Gen approaches ready to deploy. Let's double down on making family prosperity widespread in America, not back down.
Sincerely,
Anne B. Mosle
Vice President, the Aspen Institute
Executive Director, Ascend
Co-Chair, Aspen Forum on Women and Girls
Related Posts
The 2Gen Accelerator Community is a new effort bringing together 15 local and national organizations with best practices for two-generation (2Gen) or whole-family approaches.
Three Ascend Network Partners offer proven, practical examples of how to use a 2Gen approach when working together with families with disabilities.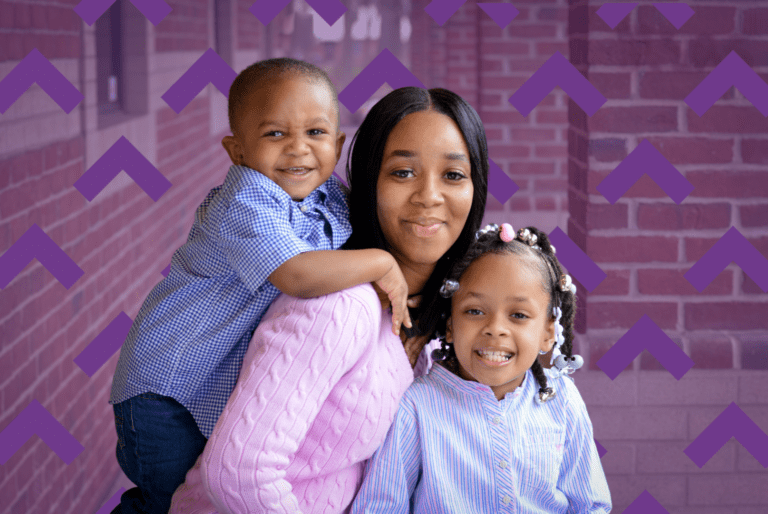 The Next Steps for Rigorous Research on Two-Generation Approaches project is one of the largest federal research investments in the two-generation (2Gen) approach. We sat down with three of these initiatives' leaders to learn what results they've seen and to gather their insights and recommendations for other organizations as they progress on their 2Gen measurement and evaluation journeys.