Family Prosperity Innovation Community
Ascend at the Aspen Institute's Family Prosperity Innovation Community (Family Prosperity) develops strategies and solutions to improve employment opportunities, economic security, and health and well-being for families with low incomes. By joining forces with parents and caregivers, employers, and policymakers, Family Prosperity removes barriers in order to create clearer, more equitable pathways for families and society to thrive.
About Family Prosperity
Forty-one percent of children live in low-income households, and for Black, American Indian, and Hispanic children, that number is approximately 60 percent. Family Prosperity is designed to address inefficiencies and barriers created by current policies and practices by power-sharing with parents and caregivers to bring fresh thinking that can dismantle deep-rooted, discriminatory systems.
Policies for families cannot achieve meaningful outcomes without the expertise and decision-making power of families most intimately affected and involved with these systems. Equity is core to all of our work, and Family Prosperity is committed to interrogating racial, gender and other systemic inequities alongside the people who live with them every day. By joining forces with families, employers, and policy leaders, we reimagine systems and structures to clear the path to prosperity for families.
Family Prosperity's History
Ascend launched Phase I of the Aspen Family Prosperity Innovation Community in early 2018 to bring together some of the brightest minds and dynamic leaders across multiple sectors to identify new and different ways to ensure families find opportunities to thrive.
Phase II of Family Prosperity was launched in July 2020 with an accelerated focus on the role of employers in advancing family supportive workplace policies for workers with low incomes. The effects of low-wage work on families go far beyond income alone. These parents are working jobs that often don't offer health insurance or paid family and medical leave, give them little say in their hours, and demand last-minute scheduling. Taken together, these factors exponentially increase the challenges many families needlessly face and are compounded by impacts of the pandemic.
Our Community
Family Prosperity brings together community-based organizations and national thought leaders to work together with families to reimagine more effective systems and structures for social and economic mobility. The cohort is geographically diverse and presents perspectives from across the ideological spectrum to collaboratively create and refine policies that can maximize opportunities for families.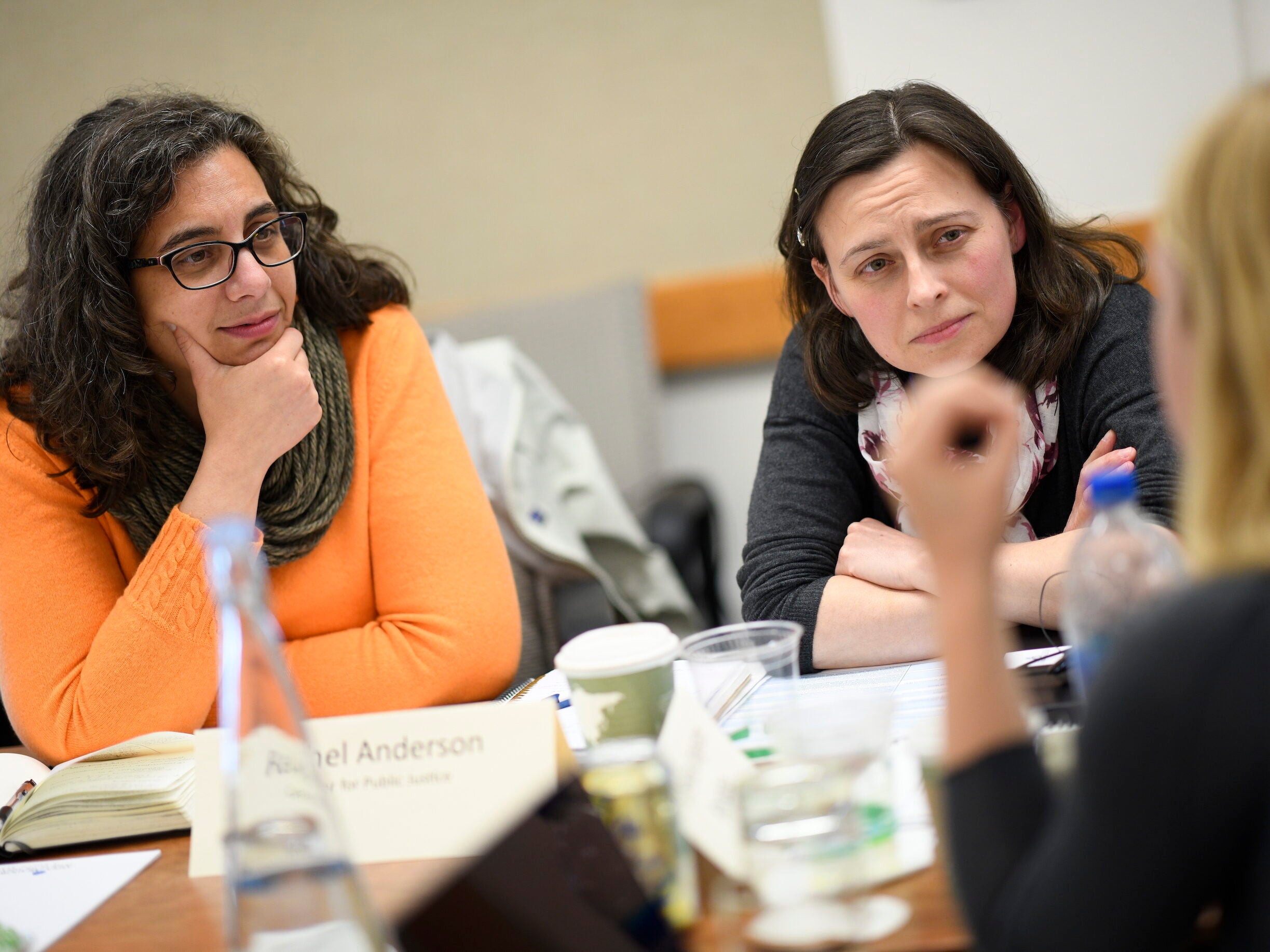 Family Prosperity Partners
Our cohort of 20 Family Prosperity Partners are both on-the-ground local and regional organizations with significant research, practice, and policy expertise as well as visionary and results-driven national policy organizations. Each partner brings unique insights to the table, and the entire community works collectively to develop solutions for and with families.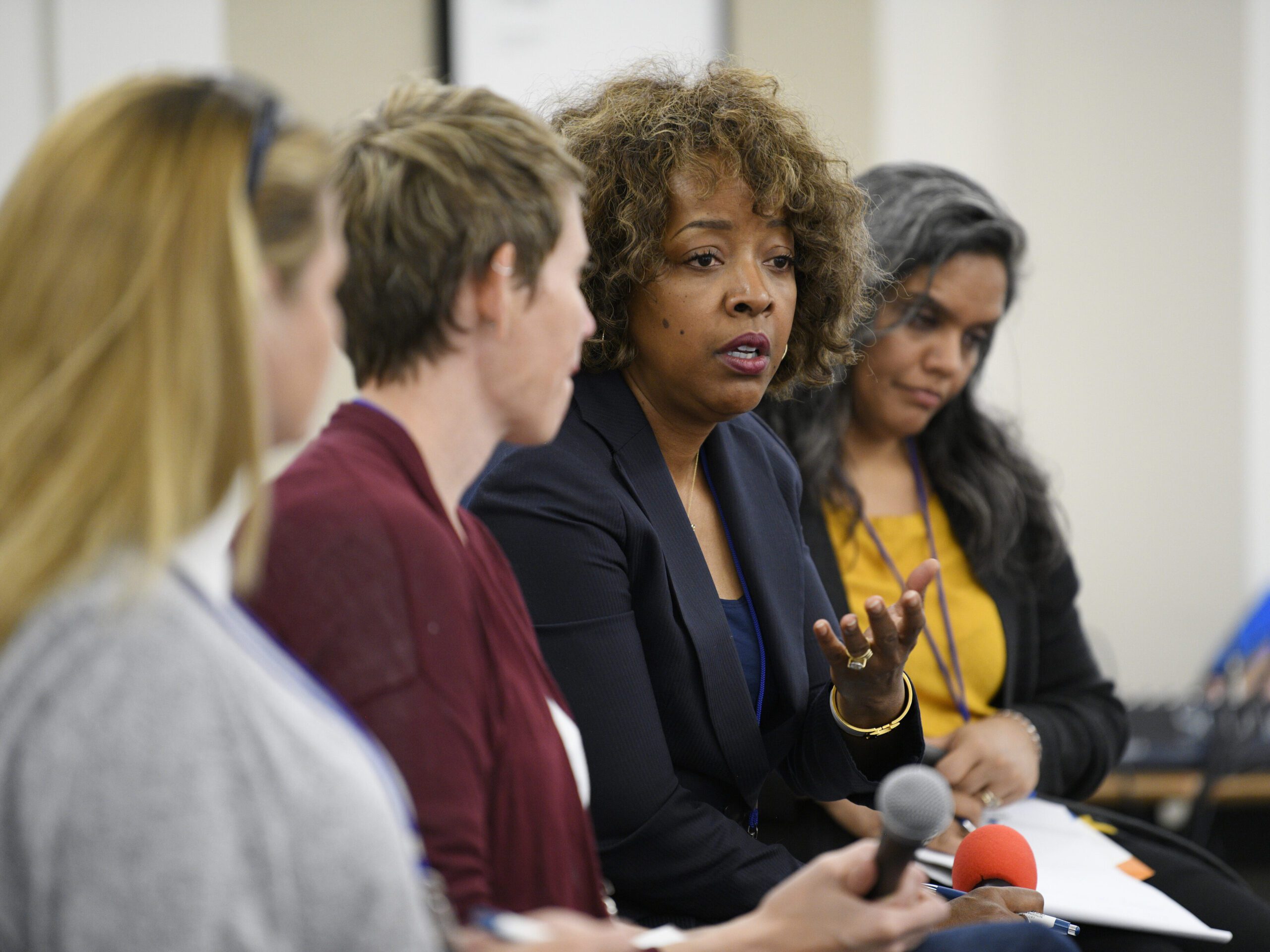 Family Prosperity Advisors
Our 14 Family Prosperity Advisors are distinguished experts and thought leaders from the business, government, academic, philanthropic, and nonprofit sectors who provide additional perspective, content expertise, and partnership to Family Prosperity. These cross-sector leaders – including employers in the public and private sectors – help develop, refine, and amplify equitable strategies for parents and families.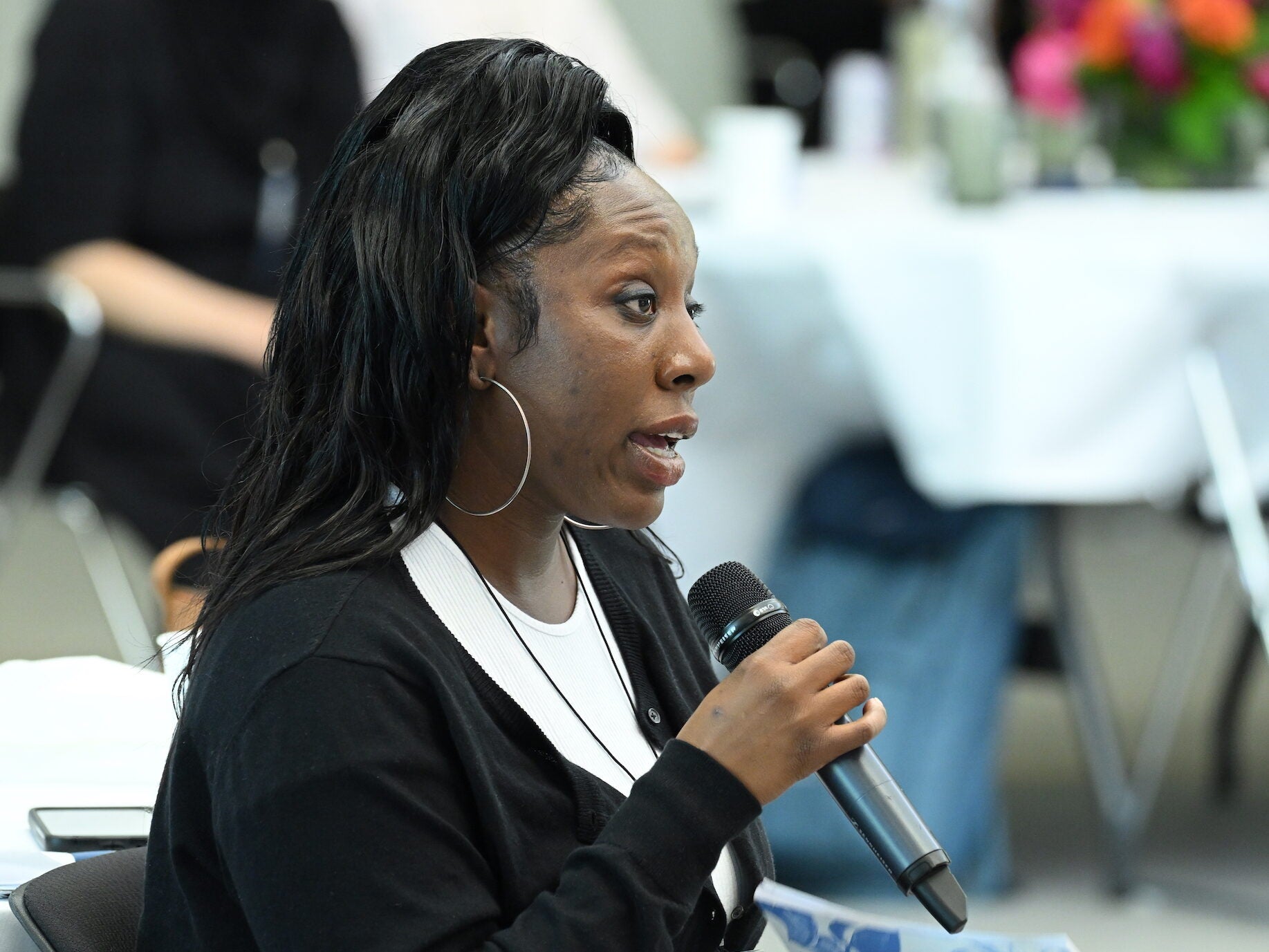 Family Prosperity Parent Leaders
We and our Family Prosperity Partners engaged 18 parent and caregiving leaders as experts throughout the second phase of this work. Parent leaders were nominated by Partners to participate in multi-day convenings, share their insights on reports and resources, and inform Family Prosperity's strategies and priorities.
Family Prosperity's Impact
Each Family Prosperity partner focuses on bold policies that support and protect families who are most impacted by cracks in our nation's systems. Collectively, this innovation community disseminates a portfolio of actionable approaches that are proven to dismantle discriminatory systems, improve the lives of parents and caregivers who work, and advance family prosperity. To-date, over 60 resources and assets have been developed and implemented which improve long-term solutions for generations to come.
Family Prosperity Assets & Resources
Family Prosperity seeks to solve the biggest challenges and threats to family prosperity by identifying a set of policies and practices that can transform the way workplaces and federal and state policymakers can employ, train, and support working families – particularly those with low incomes. With child and family outcomes at the center, each of our partners creates products and tools with recommended strategies to tackle big, complicated problems like the child care crisis or lack of paid leave.
Thank you to our philanthropic Supporter
We sincerely appreciate the generosity of the Robert Wood Johnson Foundation for their support of the Aspen Family Prosperity Innovation Community. We're grateful for the contributions from Spitfire to our communications work as well as Pete Plastrik, co-founder of Innovation Network for Communities, for his partnership on the evaluation of this initiative.
Contact the Family Prosperity team
If you would like to learn more about this initiative, please contact our Director of 2Gen Practice, Sarah Haight (sarah.haight@aspeninstitute.org).
For any press or media inquiries related to Family Prosperity partners or resources, please contact our Communications Manager, Brendan Creamer (brendan.creamer@aspeninstitute.org).
Stories from Family Prosperity
The Aspen Family Prosperity Innovation Community Phase II sought to find and foster the most…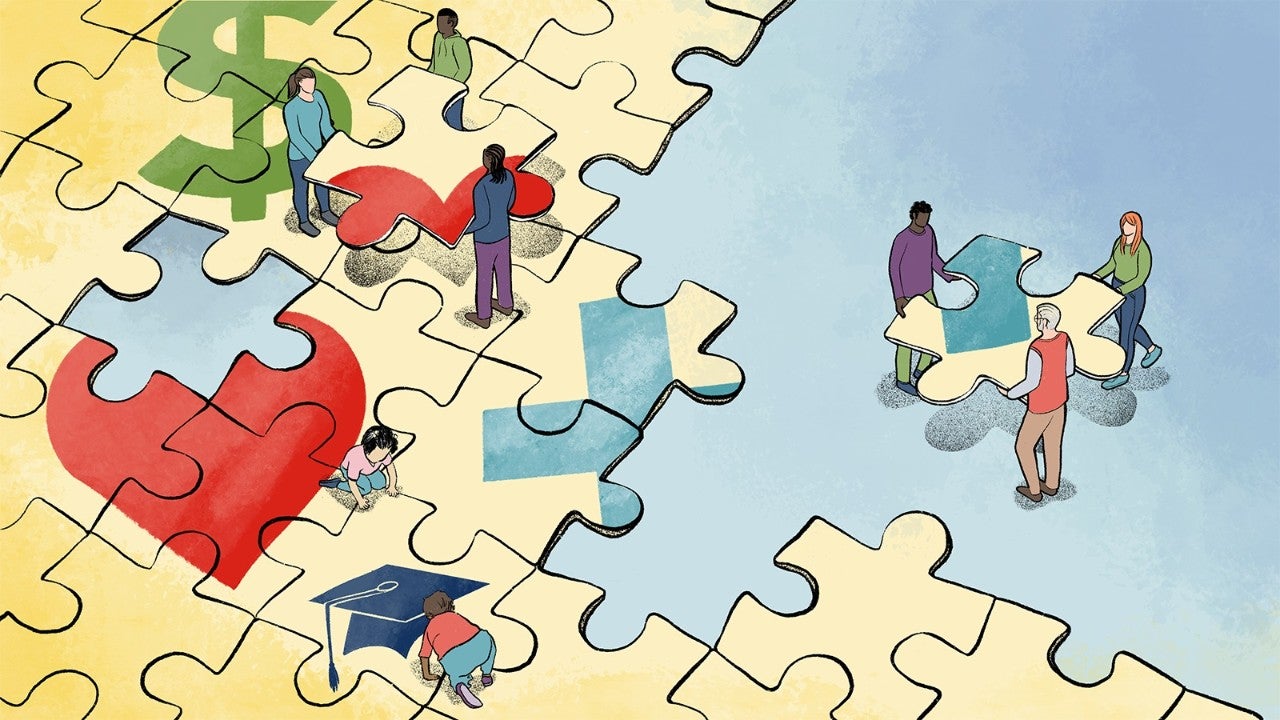 In a blog post authored by Trene Hawkins of Robert Wood Johnson Foundation, Ascend's Managing…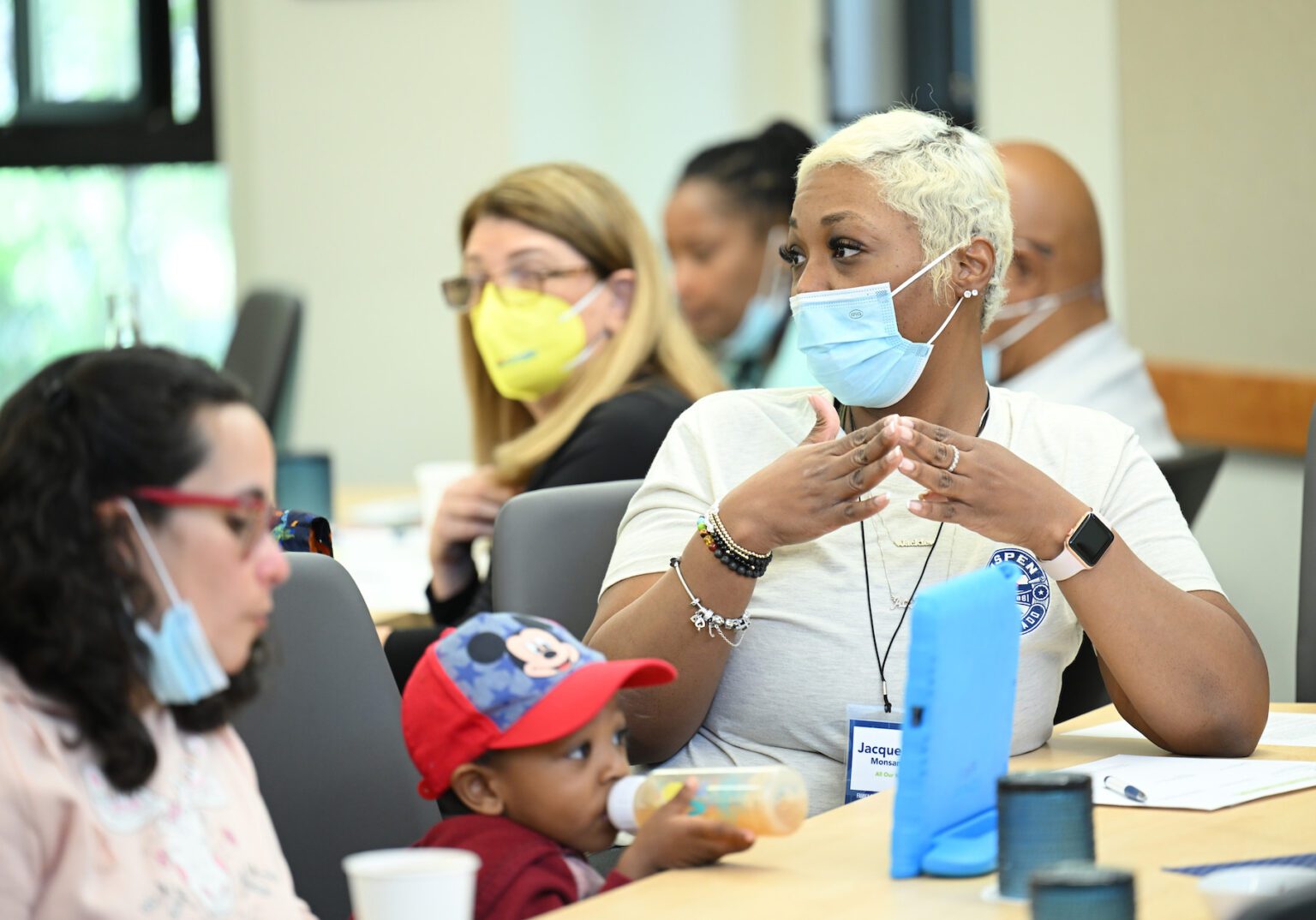 As an organization with a vibrant Early Head Start program and a two-generational approach to…