Announcing: New Community of Family Prosperity Innovators
Our world has changed. The wave of uncertainty touched off by the pandemic is becoming an ongoing process of relearning how to live, work and care for our families. A powerful national movement for racial justice around the world is making clear that we need a new social contract.
Our nation faces a reckoning with the systems and structures that shape our lives – and the unprecedented opportunity to remake them forever.
That is why Ascend at the Aspen Institute is proud to announce the new partners and advisors in the Aspen Family Prosperity Innovation Community – Ascend's initiative for breakthrough innovations and collaborations that position families to reach educational success, economic prosperity, health and well-being.
This new phase of Family Prosperity brings together 20 policy-change and community-based organizations and 14 expert advisors from states across the U.S., including employers in the public and private sectors. Working beside families and guided by their expertise and experience, these leaders will develop, refine and amplify strategies and solutions that remove barriers and unleash prosperity for families across the nation, centering people of color and those with low incomes.
This launch could not come at a more vital time as we fight to keep family prosperity from slipping away. The coronavirus pandemic is disproportionately affecting communities of color and exacerbating racial health disparities. Without child care options, parents across the nation face the impossible choice of going back to work or looking after their children, and essential and workers with low incomes are the most impacted.
The time to address these inequities is right now. Since the pandemic began, the poverty rate has risen. The policies and practices of the next months and years will determine whether family prosperity expands or contracts. Truly innovative policies and practices must be created collaboratively, with input from communities and families, business, and government.
Together, Family Prosperity will:
Build, disseminate, and implement a portfolio of actionable approaches and strategies that put child and family outcomes at the center, including innovations in paid leave and child care; equitable support for families' health, mental health, and well-being; employment partnerships; and public benefits programs like the Supplemental Nutrition Assistance Program.
Identify a set of practices and policies that can shift the narrative around families with low incomes and transform policymaker, practitioner, and public mindsets; and
Create and refine bold policies that can influence the private sector and the way workers, particularly those with low wages, are supported, employed and trained.
Gina Adams, Senior Vice President for Government Affairs, FedEx
Dr. Rohini Anand, PhD, Former SVP Corporate Responsibility and Global Chief Diversity Officer, Sodexo
Al Fuller, President and Chief Executive Officer, Integrated Packaging Company, LLC
Jesús Gerena, Chief Executive Officer, Family Independence Initiative
Sarita Gupta, Director of Future Work(ers), Ford Foundation
Sara Horowitz, Chief Executive Officer, Trupo
Dr. Jerreed Ivanich, PhD, Assistant Professor, Colorado School of Public Health
Vicki Shabo, Senior Fellow, Better Life Lab, New America
Dr. Eldar Shafir, PhD, Class of 1987 Professor in Behavioral Science and Public Policy, Princeton University
Dr. Howard Stevenson, Constance Clayton Professor of Urban Education, University of Pennsylvania
Dr. Jennifer Sullivan, Secretary, Indiana Family and Social Services Administration
Lorelei Vargas, Executive Director, Trinity Commons
Dr. Sarah Watamura, Associate Professor, University of Denver
Dr. Joe Wright, President and CEO, Senior Vice President and Chief Medical Officer, University of Maryland Capital Region Health
Related Posts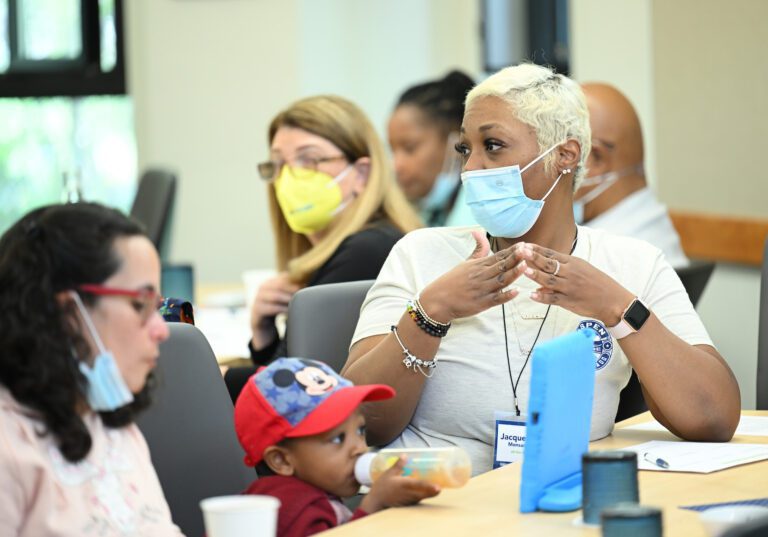 As an organization with a vibrant Early Head Start program and a two-generational approach to alleviating poverty, All Our Kin has been a proud partner in Ascend at the Aspen Institute's Family Prosperity Innovation Community. Being part of this group among 20 partnering organizations has given All Our Kin the opportunity to bring its innovative model …
Mom and Son Duo Reflect on Family Prosperity Convening Read More »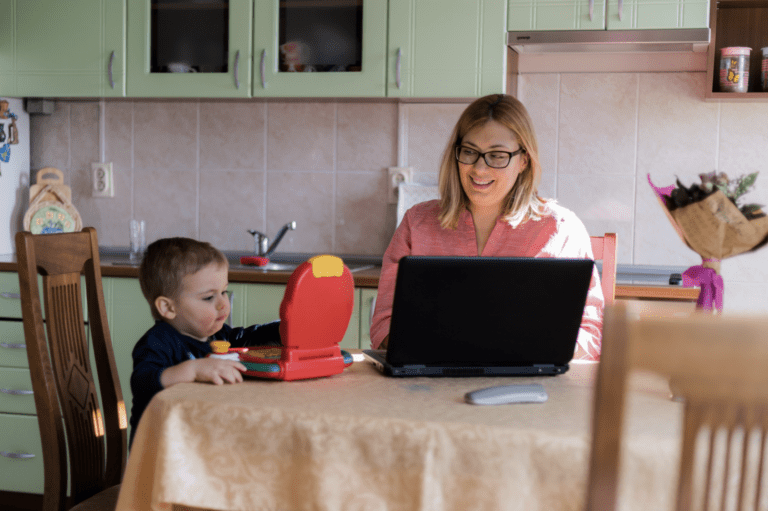 For many of us with young children at home, the pandemic hasn't just disrupted our lives — it's turned them upside down, erasing the boundaries between home and work. We're seeing more and more stories about parents, especially mothers and specifically mothers in low-wage jobs, struggling to balance being a breadwinner and a caregiver. Only 1 …
Breadwinning and Caregiving Don't Have to Be Incompatible Read More »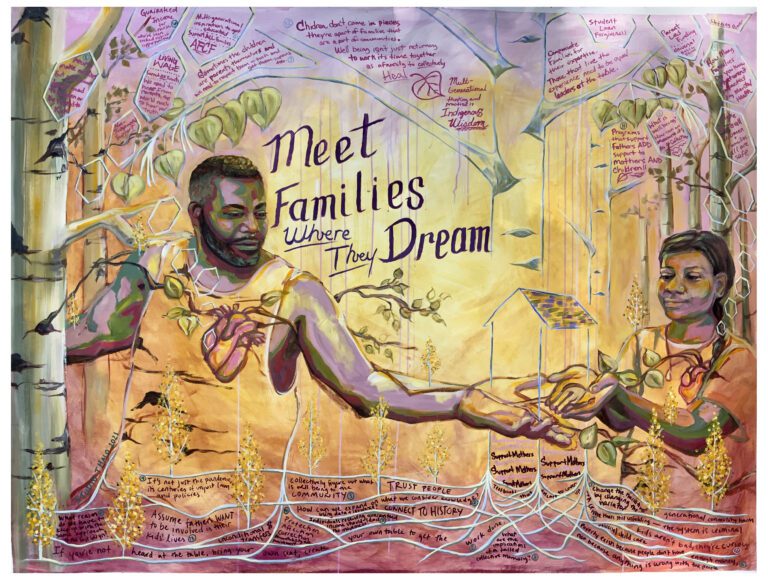 Poverty is the result of poor policy choices. These choices reflect our national values and decide who deserves access to opportunity to achieve their dreams and who does not. This flawed mindset has led to persistent inequities and a hollowing of our shared humanity. Change is possible. The choice is ours.