Robert Wood Johnson Foundation: Why Solving the Caregiving Puzzle Must Include Families
In a blog post authored by Trene Hawkins of Robert Wood Johnson Foundation, Ascend's Managing Director Marjorie Sims shares how Ascend harnesses parent and caregiver leaders' expertise to create policy and systems change in communities and organizations.
Families have invaluable expertise and experience, but they are usually not included in developing and making decisions about policies and practices that are "designed to support them." How can anything designed without you support you? We must partner with parents and caregivers to identify factors that undermine their wellbeing and engage them to co-create effective programs and solutions that actually reflect the needs and aspirations of their family.
Related Posts
In an Inside Higher Ed article, David Croom and Generation Hope provide important perspective into why the student parent population is important for higher education institutions to prioritize.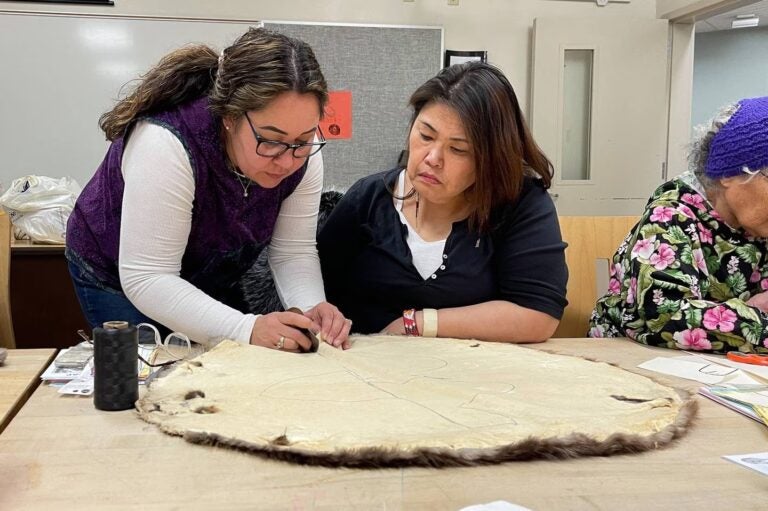 In her Anchorage Daily News op-ed , 2022 Ascend Fellow, Jessica Saniġaq Ullrich, shares the importance of preserving Indigenous languages as a way to uphold their Elders' history, way of life, values, and relationships.
The Aspen Family Prosperity Innovation Community Phase II sought to find and foster the most effective and innovative strategies to accelerate social and economic mobility for working families with low incomes. To do so, we elevated the voices and expertise of families with lived experience, were guided by 14 advisors, and we brought together 20 …