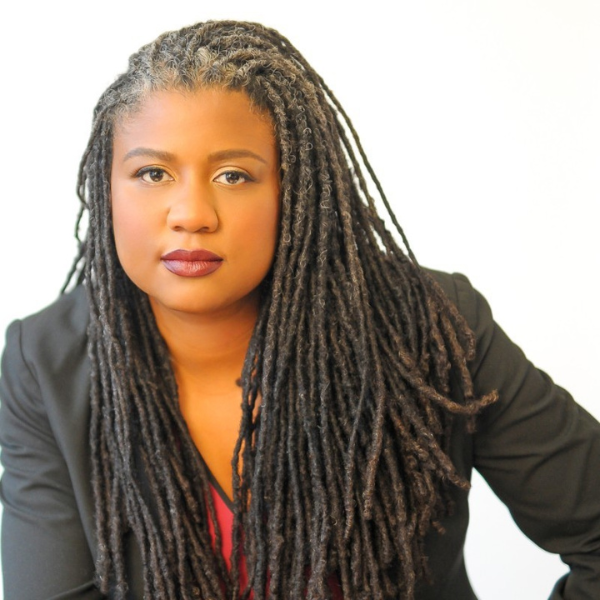 Chastity Lord
Brooklyn, New York
Chastity has spent two decades dedicated to dismantling systems of inequity for marginalized communities. She deeply believes that generational poverty is a social justice issue and that families are the best owners and narrators of their lives. History has proven time and again that building infrastructure, leadership, and power for marginalized communities creates a contagion of long-term change. Her professional North Star and commitment to equity and justice for the past two decades is influenced by her own personal experience as a first-generation college graduate. Prior to JP, Chastity served as Chief Operating Officer at Color of Change (COC), a racial justice organization with 7+ million members. Prior to joining COC, Chastity was the Chief External Officer of Achievement First, a nonprofit organization that operates 50 public charter schools in Rhode Island, Connecticut and Brooklyn. Chastity also spent eight years at The Posse Foundation, a nationally-recognized and MacArthur Genius-awarded college access program devoted to public high school students who show academic and leadership potential, but may be overlooked by the traditional college admissions process. She has a BA in organizational communication from the University of Oklahoma and an MBA in strategy and marketing from the Kellogg School of Management at Northwestern University. She is a 2012 Pahara-Aspen Fellow with the Aspen Global Leadership Network. Chastity also serves on the board of Shriver National Center on Poverty Law and in the past year was quoted as a thought leader in top-tier outlets including Reuters, Politico, CNN, MSNBC, The Boston Globe, The New York Times, CBS Morning and NPR.
Stories featuring Chastity Lord
The Aspen Postsecondary Success for Parents (PSP) Initiative is a partnership with Imaginable Futures and the ECMC Foundation to raise awareness about and share recommendations to better support students who are parents. The PSP Initiative is informed by three groups of experts from across the United States: Parent Advisors, National Advisors, and the Postsecondary Leadership Circle for Parents. The 2020 – …
Introducing the 2020-2021 Ascend PSP National Advisors Read More »
These last few months have been painful and emotional for all of us. We watched as another Black man was killed, a Black woman's murder continues to be ignored, peaceful protests were disrupted, and rights were infringed upon. It has been a fearful and frustrating time during which we've all wondered if we'll finally see …
Convenings Featuring Chastity Lord
Date: April 11, 2023
– April 12, 2023
Location: Virtual & In-Person in Washington, DC
Join us for our fourth Aspen Forum on Children and Families on Tuesday, April 11th and Wednesday, April 12th, 2023. Our 2023 theme is Taking Action for Family Prosperity. We will focus on solutions for policymakers, philanthropists, practitioners,...